pants - Kohl's / shoes - BCBG via DSW / shirt - husband's / tie - husbands / bracelet - Kate Spade
Welcome back to #OnWednesdaysWeWearArt! This week's theme is Otto Dix. I interpreted his artwork in my OOTD as a very masculine and dark kind of look, although he does use color in some of his images, as shown below. I also borrowed a couple of pieces from Todd's closet to create this look, and made him tie my tie for me. :)
Self-portrait, 1913 / The Dancer Anita Berber
Otto Dix was a German painter/printmaker and much of his work is very moody. He was a German Expressionist and his works tell stories about society and the brutality of war. He was removed from his post as an art teacher when the Nazis came into power because he was thought of as a "degenerate" artist.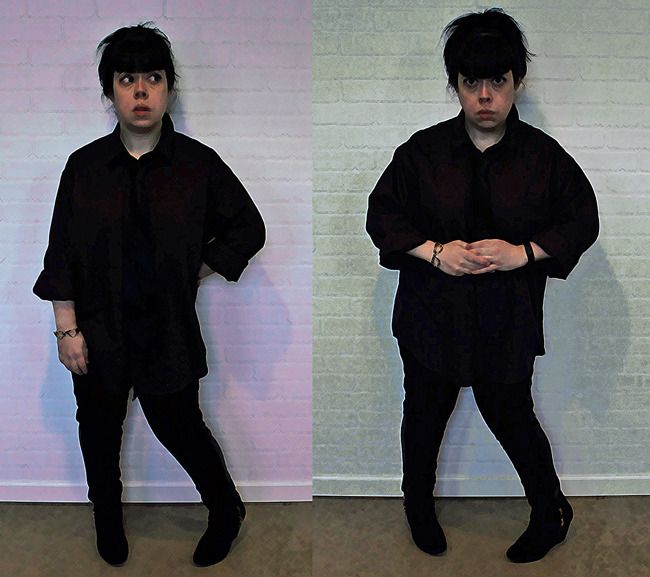 I messed with some filters to make the above photos look more "painterly" and moody, a la Otto Dix's self-portrait painting. I'm doing my best disaffected, don't-care-type of faces here, too. So very German. I considered donning a turtleneck
Sprockets-style
, but thought better of it.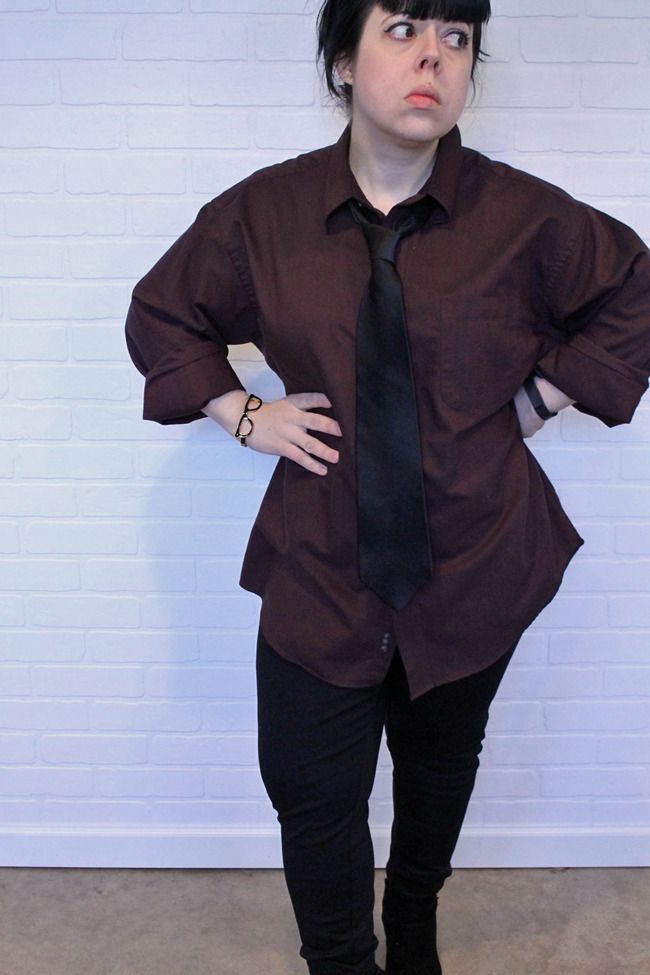 Apparently a bunch of Otto Dix's artwork that was deemed "degenerate"
was discovered only recently in 2012
! I always feel like I should know this stuff already (since I teach art) when I uncover it in my research for #OWWWA... hmm, do you think that I can submit these blog posts as professional development?
The Seven Deadly Sins, 1933 / Portrait of the Journali

st

Sylvia von Harden

, 1926
It's a second turtleneck painting! Argh! Maybe I should have. Anyways, I wore all-over dark, with a maroon-ish dress shirt as a nod to the prevalent warm/red tones that do appear in the color pieces. German expressionism is so angsty. I thought the business-like coldness of a shirt and tie was appropriate. I added faux-leather trimmed leggings and wedge heels to give my overall outfit a slight feminine edge (the female paintings still have a masculine aspect, despite the heavy makeup).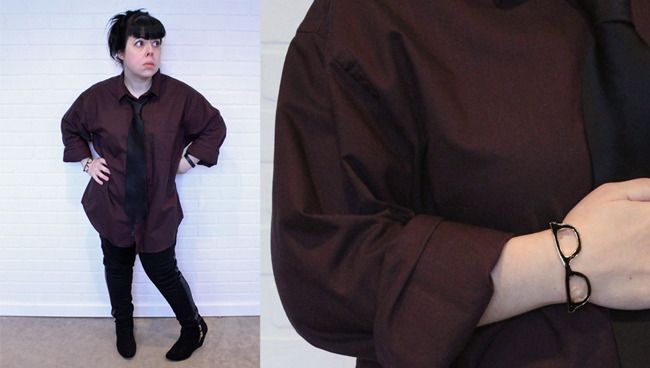 Side note: I bought this Kate Spade bracelet on eBay and I love it. It fits my businessman theme.
Be sure to stop by
My Friend Court
and
Unbelievably Human
(the originators of #OnWednesdayWeWearArt) to see what's happening in their #OWWWA worlds!
Rock On,
Jen @ Hell Razor
now playing: