Sometimes, once in a great while, I make art. This donut painting was inspired by a drawing one of my 6th grade students was working on, and also by a print that (I'm pretty sure) I saw on Pinterest. It was one of those "Hey I can do that!" type of moments. I'm really happy with how the final painting turned out, so I've decided to turn it into some fun free downloads for you to use.
This is also my first time attempting to create custom sizes for different devices, so I welcome your feedback on how it works out. I've made wallpapers for 13" and 15" computers, iPad mini and iPad retina, and for iPhones 4S/5/5S/6/6 plus. Phew that was a lot!
All wallpapers are a version of this print below. The pattern is repeated for larger wallpapers, or for screens that move/turn (is that called parallax?) like the iPad and iPhone 6 plus. Download links at the bottom of this post.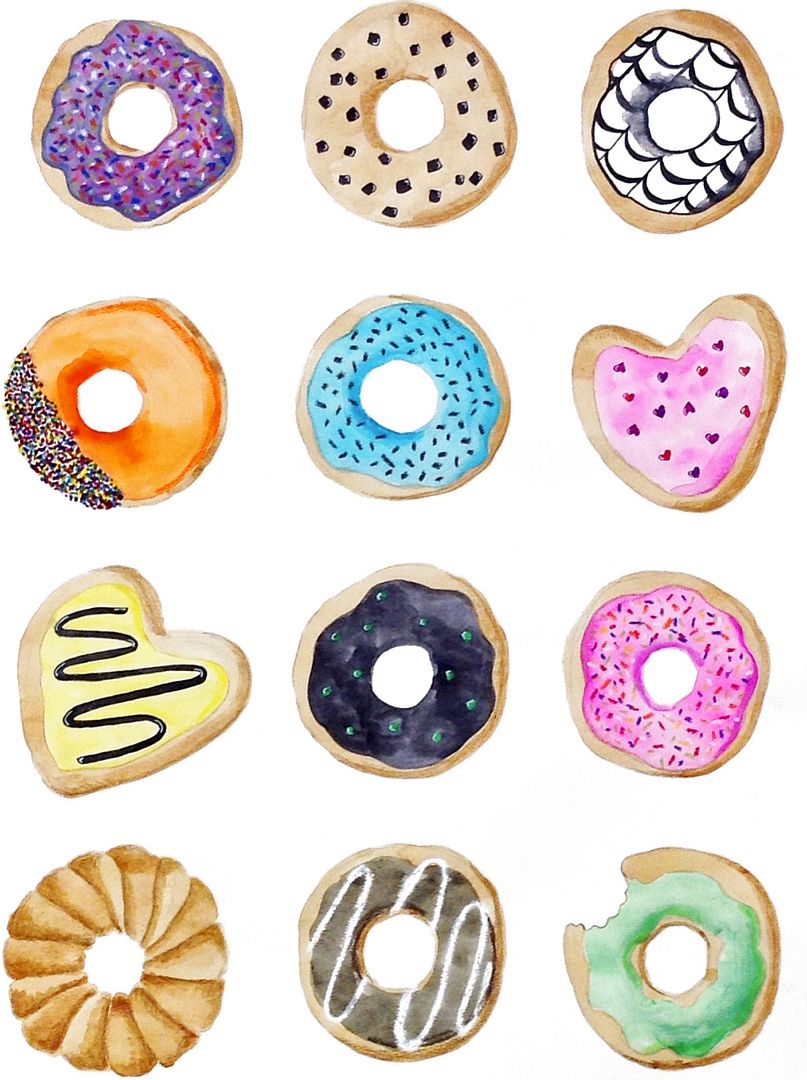 Wallpaper is free for personal use. Please do not steal my artwork for commercial purposes. I am in the process of trying to get stickers made of these donuts, which would then be available for sale at a later date. So, if you're interested, there's that.
Enjoy!
I'd love to see your donuts wallpaper in action! Post your photos to Instagram and tag me
@HellRazor
so I can see how you're using my donut artwork!
Rock On,
Jen @ Hell Razor
now playing: