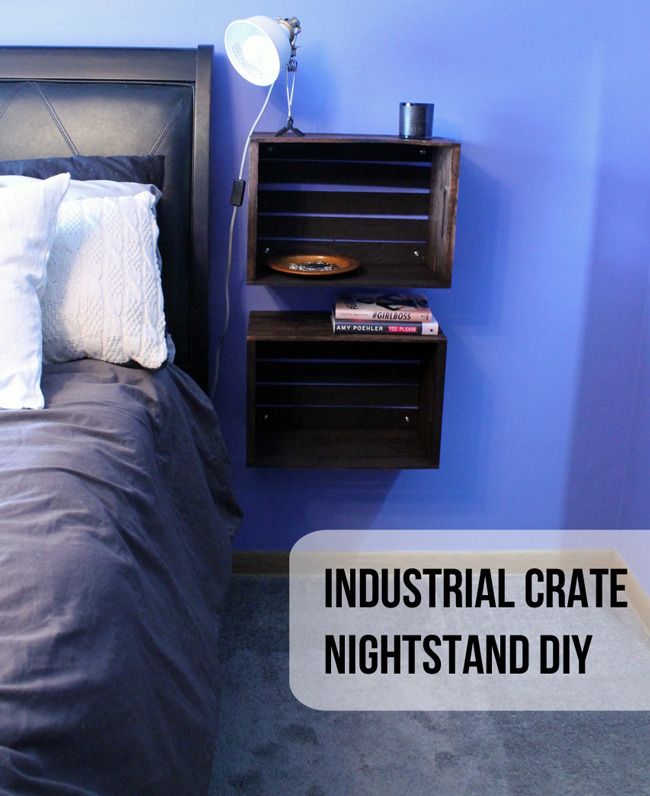 I've been kind of restless and unsatisfied lately with things in the house. I mean, I love my house and all, but when things stay the same too long, I start to get restless. Our bedroom has felt unfinished to me for a while now.
We've made a couple of major changes in the room. First, we got rid of our dressers completely and installed Elfa shelving and drawers in our closet, so all of our clothes fit in there. It was nice because it created more floor space in our tiny master bedroom. But then I put a giant wooden vanity in there, which sucked up a lot of room -
until I moved it to the art studio
.
In creating more floor space, I realized that I never had a proper nightstand next to the bed to put my stuff on! I came up with a creative solution, inspired by
this pin
.
Wooden crates are stained with a dark color, and attached to the wall via screws and anchors. I love how much space this creates!
I have room to charge my phone and place my glasses before I go to sleep. I can also keep some books for reading and a wooden dish (thrifted for a dollar!) for my jewelry that would otherwise be scattered about the room.
I also keep a
Salem candle from Burke + Hare Co.
on top because it just might be my favorite smell, ever.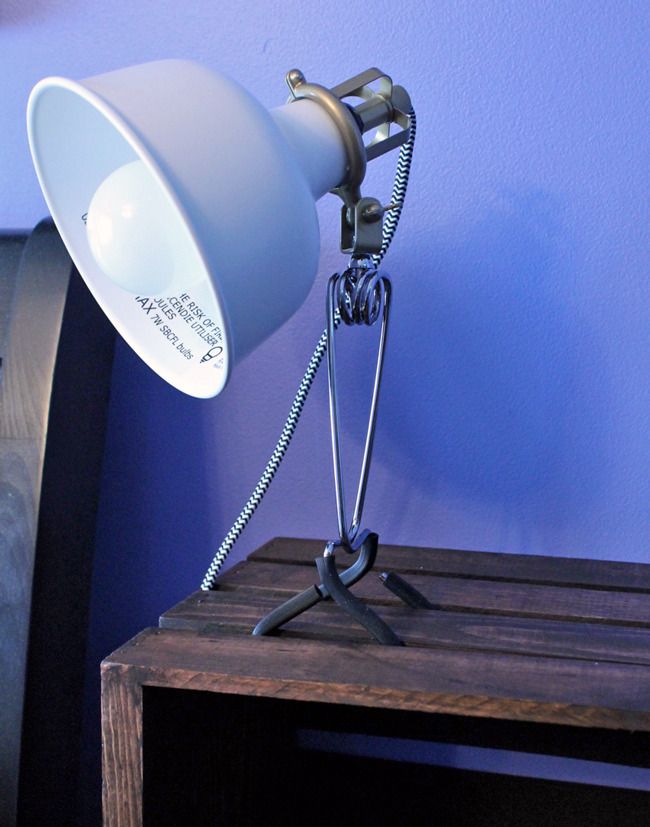 I bought this clamp light at IKEA so that I now have a little reading light, too!
The crates were purchased from Michael's craft stores
and were quite inexpensive - $14 each -
before
any coupons or sales! Definitely less than you'd pay for a nightstand! I love the modern industrial feel that it has. If you didn't feel like staining the crates, you could use them in their natural state, or even paint them!
I've also been considering re-painting the bedroom walls... not sure which direction to go with it. Gray? Tone-on-tone stripes?
The bottom shelf I typically have to leave empty, as Iggy has taken to using it to store his water cup and some toys in the wee hours of the morning. Ugh, mom life.
Rock On,
Jen @ Hell Razor
now playing: