The Bento Report is a regular feature on the blog where I show you what's in my lunch for a few select days over the past couple of weeks. It's informational because
I am a post weight-loss surgery patient
who is also a vegetarian/pescetarian, but also fun because I love the idea of bento lunches and have fun making my lunch look cute and/or making it fit into unique lunchbox container constraints.
You can view past posts of my
Bento Report series here
.
Information on where I buy bento boxes and accessories
in this post here
.
Parmesan cheese slices and half rosemary croccantini crackers (these are my favorite!)
Tiny Tupperware O'Vitamins
Carrots
Peanut butter chocolate eggs (I bought a bag at the dollar store)
Ken's Steakhouse Light Ranch dressing (for the carrots)
Marinated tofu from Trader Joe's, cut into cubes
Mini skewers of grape tomatoes and string cheese
I bought a new bento box since the last time I posted! I had a mini spree at
All Things For Sale
and bought a bunch of new cute stuff. This double-tier box reminds me of the kind that
Erica on YouTube
uses a lot. Here's what I fit in it:
Dove chocolate hearts
Grape tomatoes
Avocado-feta dip (recipe here!)
Tiny Tupperware O'Vitamins
Lightlife faux chorizo sausage (a Mariano's opened up near us, and I've found all kinds of new fun things to try there)
Cheese chunks: string cheese and Midnight Moon (also a Mariano's score)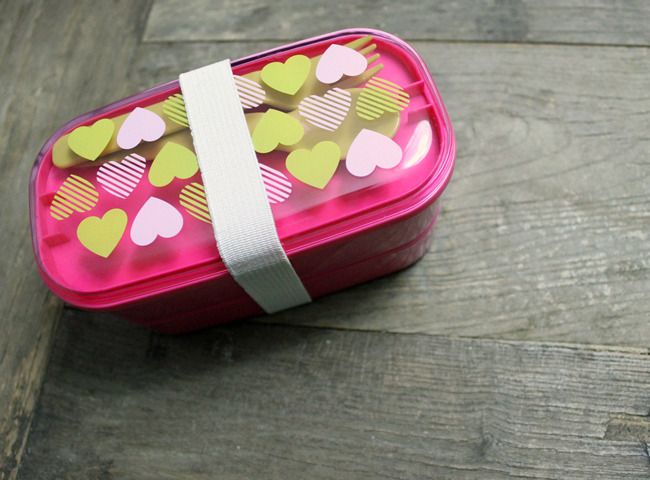 This bento box
not only is super cute, but it came with a bento strap, plastic spoon, fork, chopsticks, and a sweet pink drawstring bag to carry it in! I really love this box. I also love that now I have an assortment of different boxes to choose from when I make my lunches, so I can be lazy and not wash everything every day. :)
1/2 a KIND bar - I think this one was an Almond Walnut Macadamia with Peanuts + Protein
Tiny skewers of marinated tofu (from Trader Joe's) and string cheese
Tiny Tupperware O'Vitamins
Dove chocolate hearts
Plastic chick salt shaker (for the tomatoes)
Grape tomatoes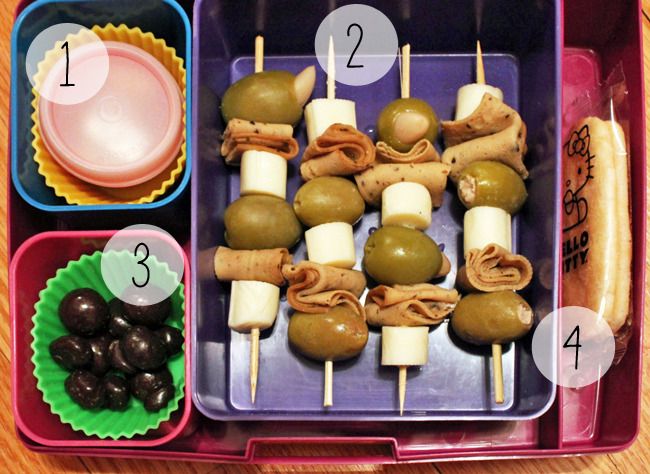 Tiny Tupperware O'Vitamins
Skewers: garlic-stuffed olives, string cheese, and faux lunchmeat slices (I believe these are Peppered Tofurkey Deli Slices)
Trader Joe's chocolate-covered espresso beans
Senbei Hello Kitty crackers (Lisa picks these up for me from Mitsuwa)
Rock On,
Jen @ Hell Razor
now playing: