Good morning, everyone!
If you're busy like me a good breakfast can be difficult to come by during the week. Especially on Monday morning...I miss the luxury & comfort of the good old fashioned bacon and eggs. Well, this weekend I had an epiphany and I've had bacon and eggs at work every morning this week! :) Check out this new spin on an old favorite!
You will need:
Bacon cut into (turkey or regular)
6 Eggs
Salt + pepper
Muffin tin
1) Pre-heat your oven to 375.
2) Cut your bacon strips in half and place in muffin tin in a X formation.
3) Bake bacon for 5 minutes and then pull out of the oven.
4) You can make your eggs however you want (scrambled, over easy, etc...), but pour egg mixture or crack 1 egg over each bacon X.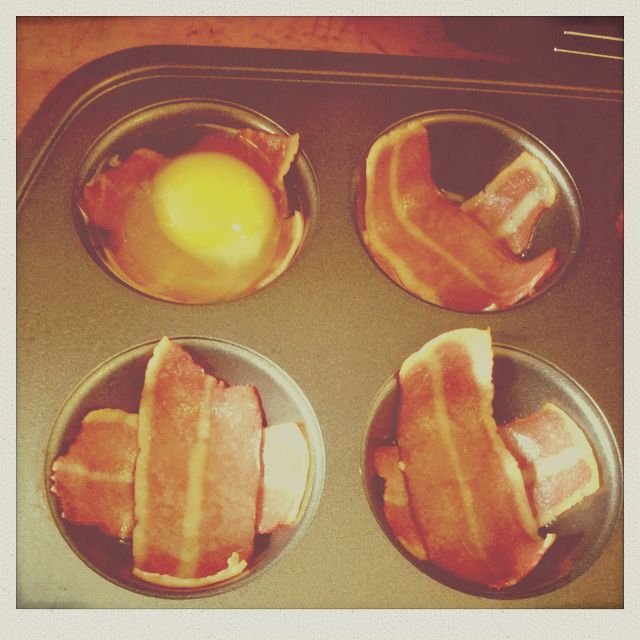 5) Bake for 10 minutes or until eggs look done enough for you!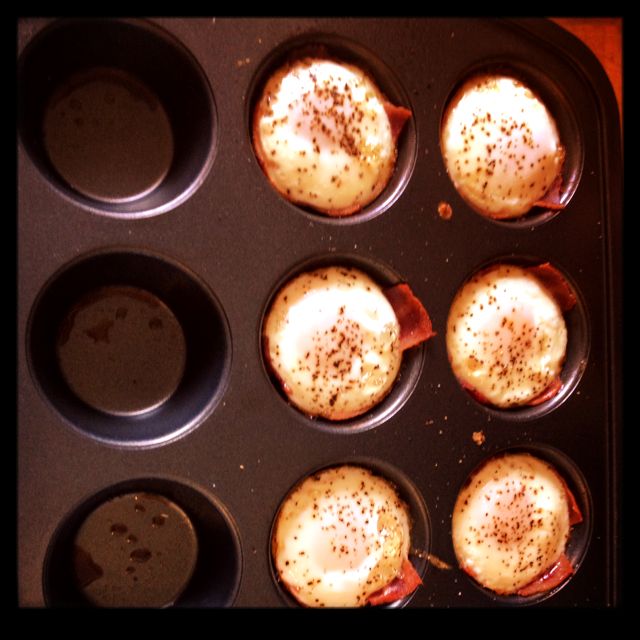 You can freeze these little guys or keep them in a tupperware and have one for breakfast when you get to work! I mean, that's what I do...if you're responsible and have breakfast before work you can have them at home to! ;)
Enjoy!
Until next time!
~Steph @ Calamity Layne
Deep Blue Something: Breakfast at Tiffany's