Hi everyone!
I found some GREAT stuff in Iowa while we were on our trip & I thought I'd share some of it with you! Eventually, most of this stuff will be up for sale at Vintage Garage & hopefully in my Etsy store (if I can get myself to sit down and post!!!). Above, I found a kick ass strawberry serving tray along with strawberry glasses to match. Also, six 50s tomato juice glassed and a hat.
This is the "blue" collection ;). Plenty of Pyrex, a deco vase, aqua lotus rice bowl, paint by number ballet paintings, & an aqua ceramic dish.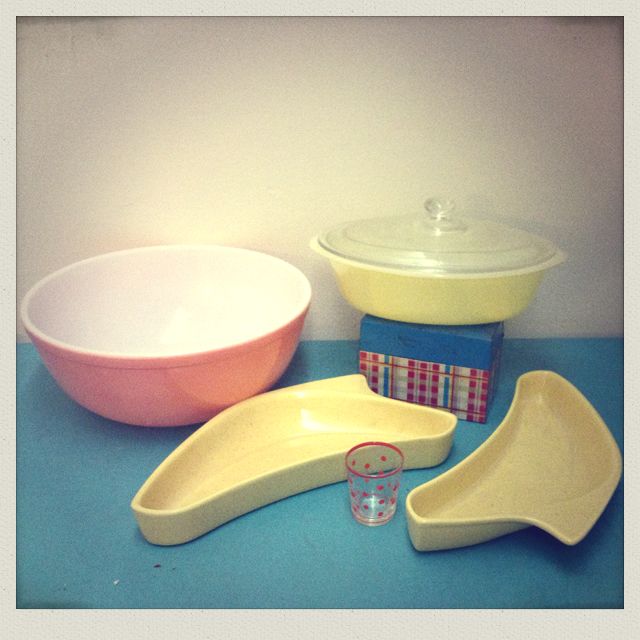 Vintage shot glass, Glassbake casserole dish with lid, Pink Pyrex mixing bowl, a plaid recipe box from 1957 & 2 mid century serving dishes.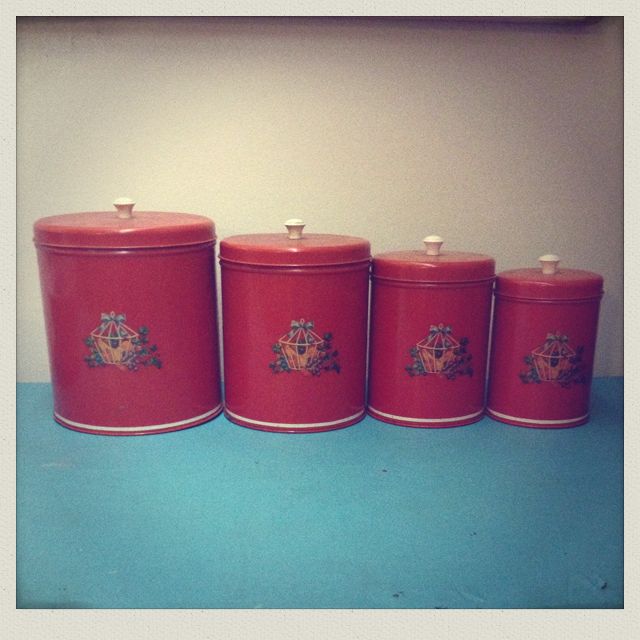 One of the coolest canister sets EVER!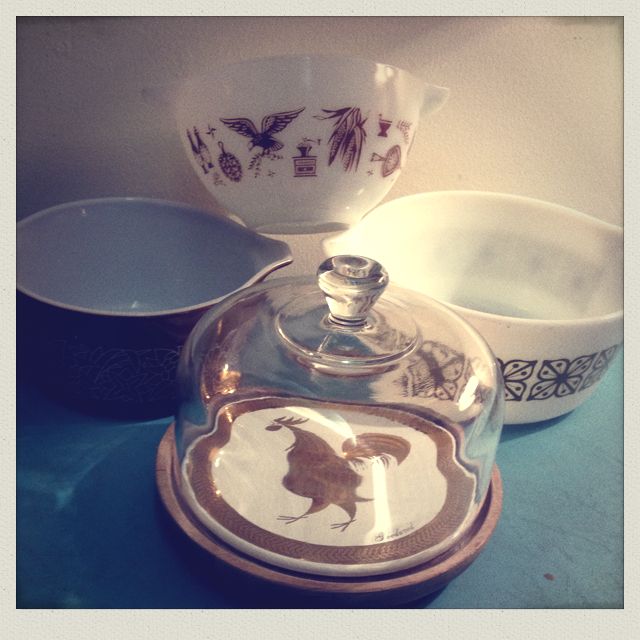 Thee more pieces of Pyrex & a gold chicken cheese ball platter.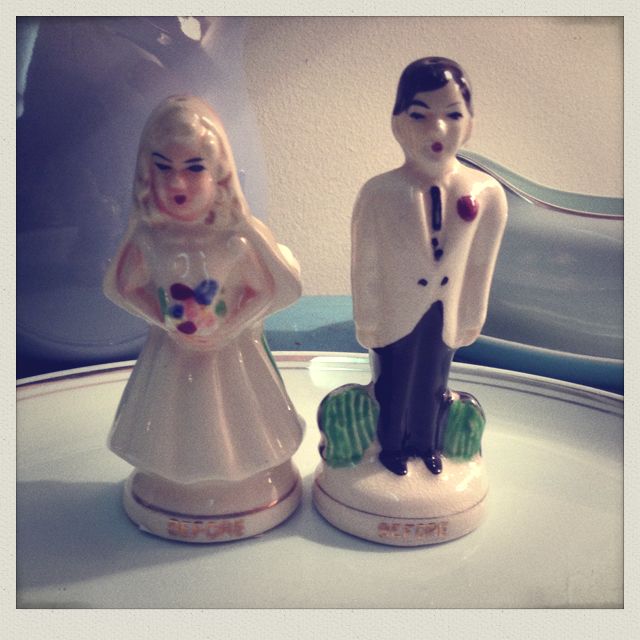 Vintage "young" double sided salt & pepper shakers.
Same salt & pepper shakers from above only...the "old" side, Ballerina platter, gravy boat & dish & a vintage ball pitcher.
Until next time!
~Steph @ Calamity Layne
Ray Charles - Early in the Morning