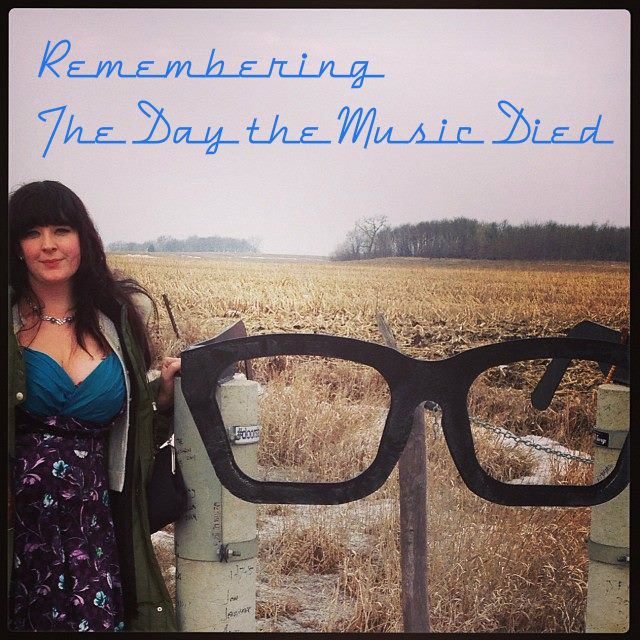 This past weekend I visited Clear Lake, Iowa for the 56th anniversary Winter Dance Party that commemorates what is now known as "
The Day the Music Died
." While it was a deeply somber event, we got to dance to some amazing music, experience a friendly and welcoming crowd, and view historical artifacts from rock n' roll royalty. This includes, of course,
The Surf Ballroom
where the original Winter Dance Party was held (AND where the current show is still held).
It was a sold out show and we were lucky enough to purchase some tickets from a very nice man who bought 4, but only needed 2 (whew!). Of course you can still browse the Surf Museum and hang out in the lounge and walk around the dance floor during the day if you don't have tickets, but the musicians were SO good! Not only did we get to see original acts (like Tommy Allsup & Frankie Avalon), but we were also in the front row for some kick ass rockabilly.
Big Sandy & His Fly Rite Boys
are fantastic musicians and they REALLY did an amazing job with their set paying tribute to Ritchie Valens. The
Cadillac Casanovas
(from Chicago!!! Woo!) were there rippin' it up too! I even got to see an Everly kid (Don Everly's kid to be exact).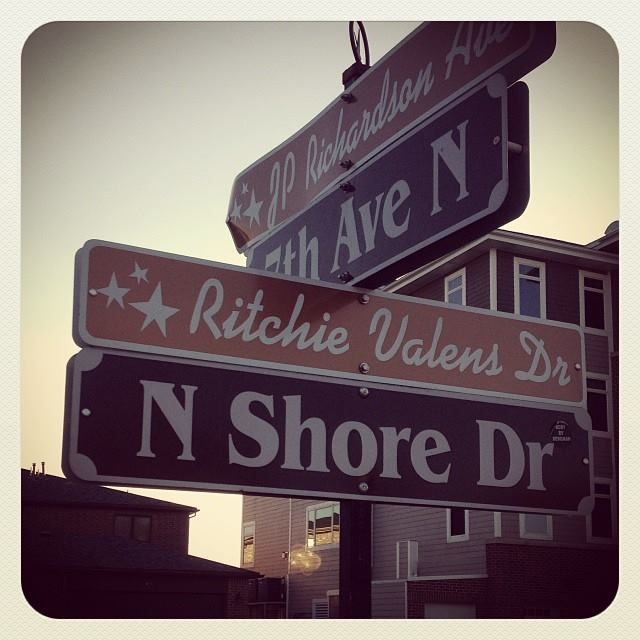 I was very impressed with the venue itself. Apparently, the Surf had been in very bad shape prior to the current owners purchasing it and it was in danger of being demolished and turned into a grocery store. Luckily, the new owners are in construction and they purchased it in the knick of time!!! :) They have done SUCH a great job restoring it to its former glory. You can see all of the original details in pictures in the museum and the stage looks the same as it did when Buddy, Ritchie, & The Big Bopper played there (plus some major lighting and sound equipment upgrades).
On Saturday, we rode out and walked a 1/4 mile to the site where the plane went down. A monument (pictured below) has been created by fans and loved ones to mark the spot. The plane crash occurred in the early hours of February 3rd, 1959 only a few miles from where it originally took off. Even though I wasn't even alive for any of the events that transpired there, I was greatly affected by the experience. I have been a fan of Buddy Holly ever since I can remember and have tremendous respect for all three of the musicians involved. They left a monumental mark on music across the board and they still continue to influence many great artists.
The Winter Dance Party is held annually on the weekend closest to the anniversary of the original show. If you are interested in more info you can go to
their website here
. It was a mixed-ages crowd (we were definitely on the younger side ;)...there were a few people there who were at the original show!) and everyone was super welcoming and it was so nice to see everyone dancing and having a good time together...They even have a dance competition! I sure as hell didn't participate in that, but it was so much fun regardless! I did plenty of dancing on my own. ;)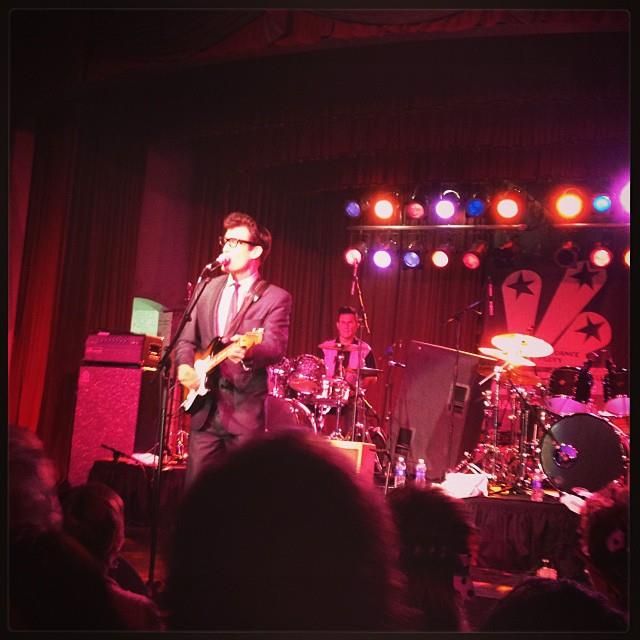 On the last night they have
John Mueller's Winter Dance Party
. You guessed it, Buddy, Ritchie, & The Big Bopper on stage! Ok, I will admit, I had NO idea what to expect and (as usual) I was skeptical, BUT they were freakin' AWESOME! They put on a great performance and the best part was their musicianship...and, I just have to add that
John Mueller
has guitar chops like crazy. PLUS, their backing band was hands down phenomenal. Loved it!
Even though we had to drive home in a blizzard, I had THE BEST time. It was a mix of my favorite things! Legit music, the 50s, and history...what more could a girl ask for, really!? I will DEFINITELY be returning!!!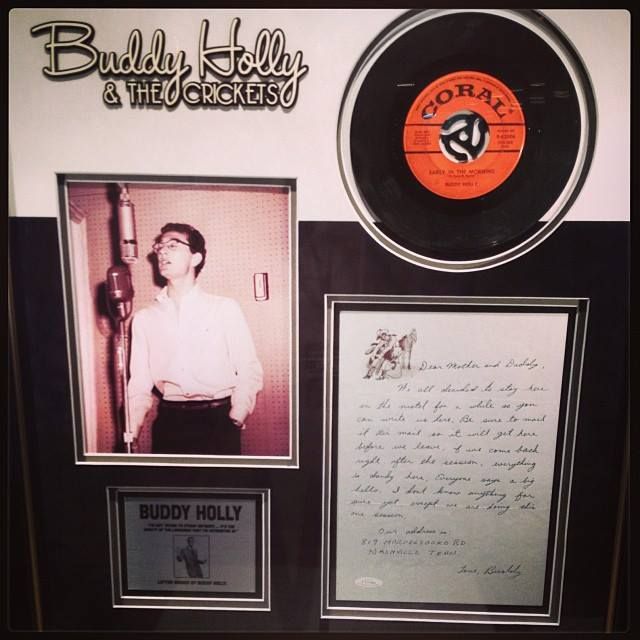 Until Next time!
~Steph @ Calamity Layne
Three Stars - Eddie Cochran