I'm purposely forcing myself out of my all-black rut (have you noticed some slight changes lately?) just to shake things up by participating in a regular feature called "On Wednesdays We Wear Art," hosted by the blogs
My Friend Court
and
Unbelievably Human
. I've been a fan of
My Friend Court
for a while now (a fellow art teacher - she teaches elementary art!) and I thought perhaps some of her joy might rub off on me! She features a different artist every week, and styles an OOTD in her interpretation of the theme. This week's artist is Henri Rousseau.
dress - Target (old) / sweater - Target (old) / tights - We Love Colors / boots - Target / earrings - Forever 21 (I think? Also old) / weird face - model's own
Henri Rousseau was a self-taught artist. He is considered a Post-Impressionist (along with Cezanne, Gauguin, Seurat, and Van Gogh) in the fact that his work was created in the time period following the wave of Impressionist popularity. His style is considered native, or primitive because his style is not highly realistic, but instead has a kind of flat, cartoon-ish, children's book sort of look to it.
The Dream / 1910 / MOMA
I was surprised to realize that I actually owned some pieces of clothing that were green! I had this forest-green cardigan (dug out from my pre-pregnancy days), and a pair of olive green tights from We Love Colors. I knew that if I was going to dress in something inspired by Henri Rousseau, I had to have green to emulate all of the plant life of his jungle scenes.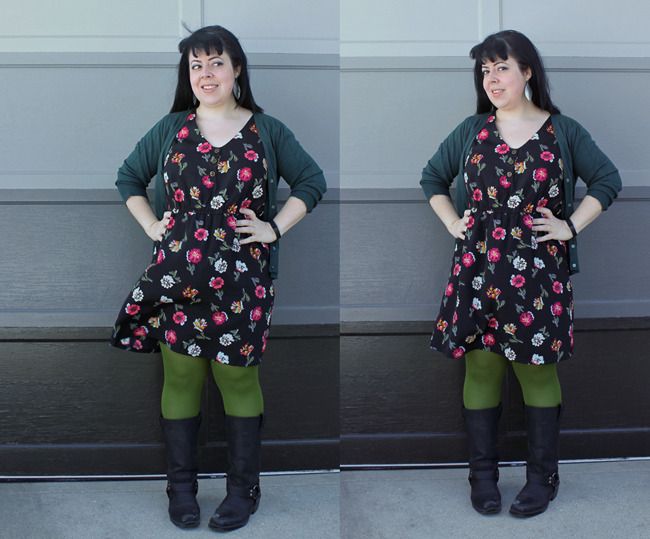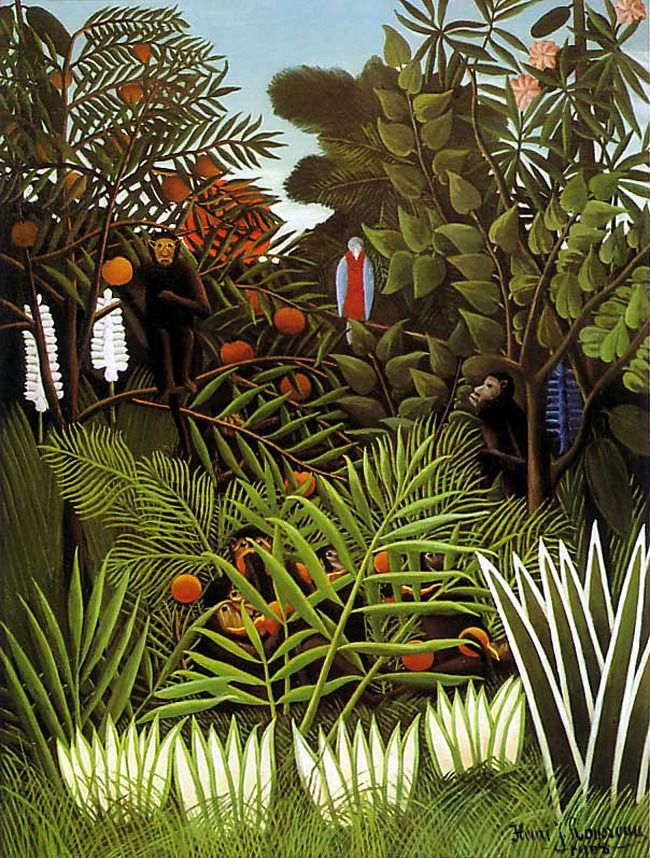 Exotic Landscape / 1908 / private collection
Henri Rousseau wasn't an artist as his regular job, he was a customs officer, or toll collector. He eventually retired at age 49 to work on his paintings full time. His artwork was often criticized for not being sophisticated enough.
I have a soft spot in my heart for underdogs. I think Henri Rousseau's paintings are fun.
I chose to wear this floral dress (recently seen
here
) to emulate the plant life/pops of color in Rousseau's paintings. I forgot to mention that I'm standing outside in the freezing cold here. Todd graciously volunteered to be my photographer on this day. As usual, I stood there and made weird faces.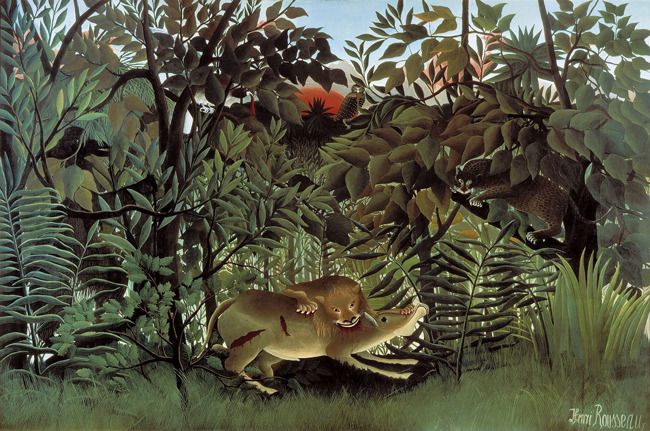 The Hungry Lion Throws Itself on the Antelope / 1905
Rousseau's paintings often follow a simple foreground/middle ground/background theme taught in elementary school art classes. Once I heard that Rousseau used his houseplants as "models" for the large jungle plants in his paintings. Not sure if that's true or not.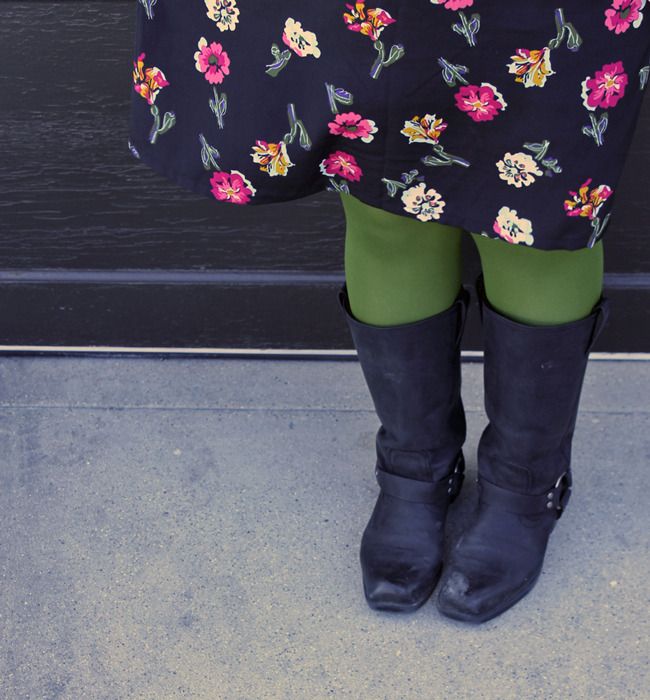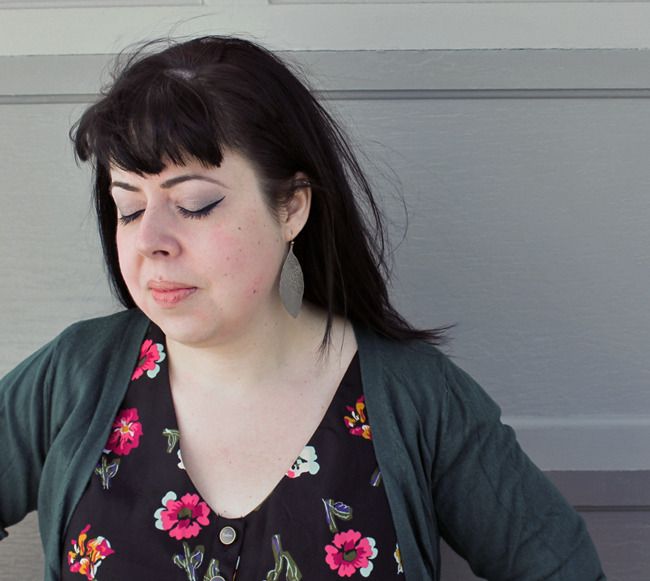 I wore these silver leaf earrings as a nod to the giant leaves in Rousseau's paintings. I didn't have to buy a single thing to do this particular #OnWednesdayWeWearArt topic! I was quite proud of myself.
I hope that you enjoyed this first installment of #OnWednesdayWeWearArt! Be sure to also stop by the hosts of #owwwa -
My Friend Court
and
Unbelievably Human
!
Rock On,
Jen @ Hell Razor
now playing: