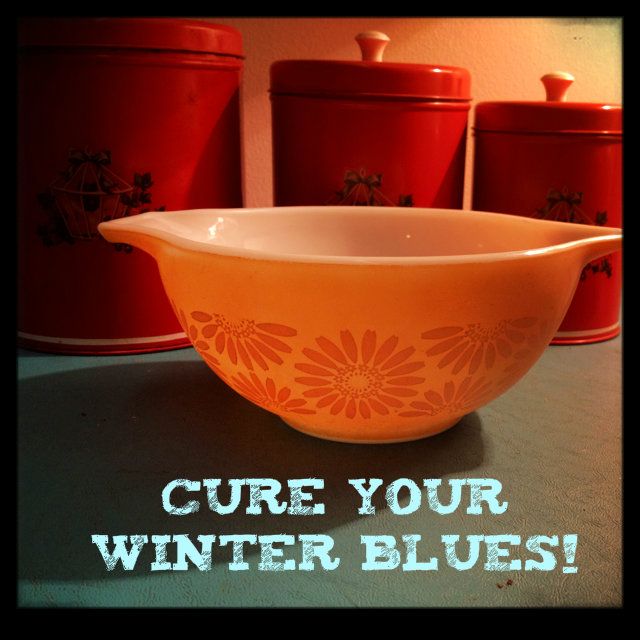 Howdy!
It's FREEZING, gloomy, and some kind of water is coming from the sky constantly...WHY do we live here!? I always need to do something around this time of year to keep the winter blues at bay. This year, I decided that the cactus was my answer. They remind me of the southwest and it reminds me of the desert & warmth....a bunch of my favorite things...SO! I found a few ways to repurpose some vintage items I and laying around.
Here I used an old clay pot I found in our garage when I moved in and a vintage teacup saucer as a water catcher. This cactus has lived here for a year now! It seems pretty happy! ;)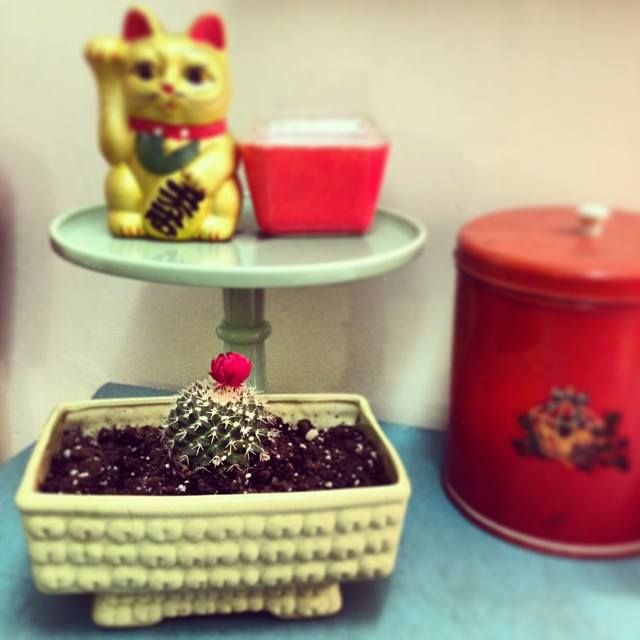 You can find small cactuses at Home Depot for about $3.00 a piece. They are really affordable and easy to take care of. Succulents and cactuses are really the only house plants that stand a chance at my house. This vintage planter really isn't being "repurposed" I guess...I just thought it looked like a cute home for this little barrel cactus.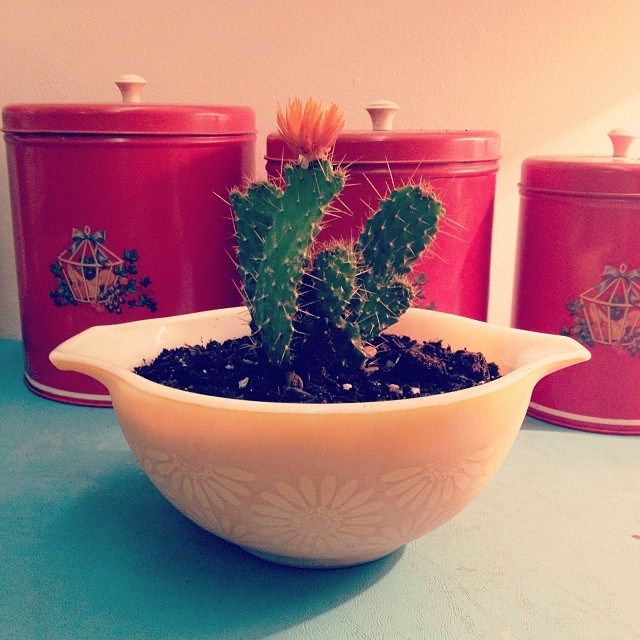 This piece of scuffed yellow Daisy Pyrex is cheery, sunny, and is the perfect home for this little guy. Look around your house and see what unusual items you have lying around that may be the perfect home for a cactus!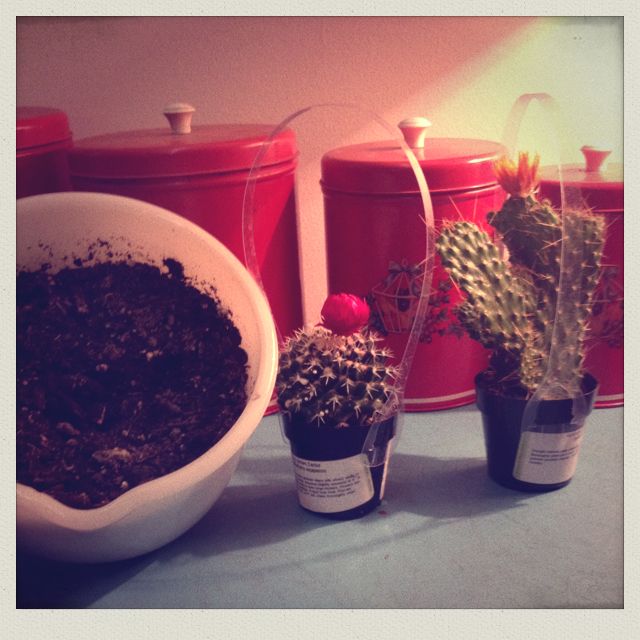 All you need to make a cactus feel at home is:
A pot, bowl, planter, cup...Whatever makes you happy!
Some dirt
Small pea gravel or rocks
A little bit of water
Oh! And some gardening gloves so you don't get poked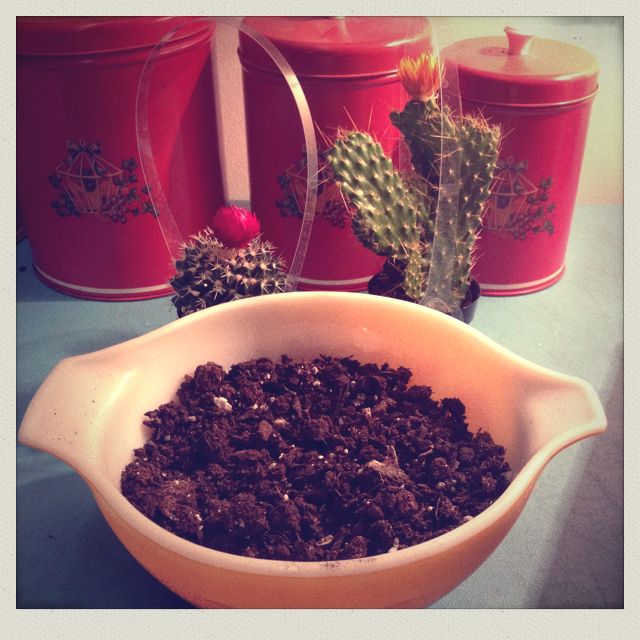 Mix the dirt and rocks together...almost a 50/50 mix (that's what I've done with success at least).
Make a hole large enough for all roots to be covered.
Place your cactus (roots down obviously) in the hole and cover with rock dirt mixture.
Lightly pat down and the give it a little drink (not a lot...they don't like a lot of water).
And there you go! A happy little summery cactus for you to enjoy!
Stay warm, my friends!!!
Until next time!
~Steph @ Calamity Layne