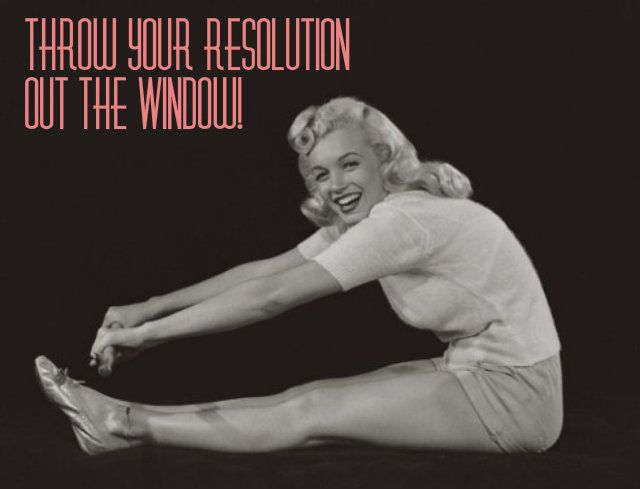 Oh, the New Year Resolution…The dreaded "I'm gonna lose 10 pounds!" I don't know about you, but I lose about 5 lbs and then say screw it…EVERY year. Well, THIS year I threw the resolution crap out the window & started focusing on the bigger picture...So far so good!!! I've lost 6 lbs and I'm on the road to 6 more! The key to my success has been mega-focusing instead of micro-focusing. I've been doing small, gradual things to keep my weight down and my mood up! Here are three of my most successful tips for success!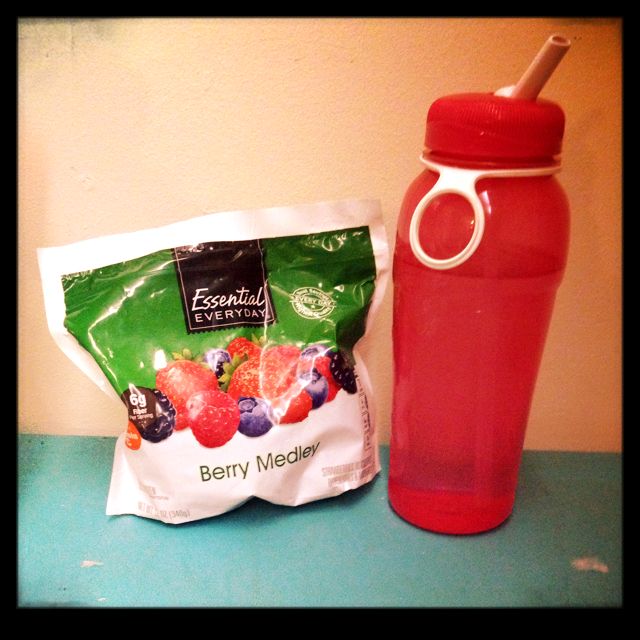 1) Stay Hydrated
I HATE drinking water, but I find when I'm hydrated I feel much better physically and mentally. I literally have to trick myself into drinking more water.
Buy water bottles with straws – Less mess & more fun to drink.
Adding frozen fruit to your water bottle makes water tasty without all of the sugar and extra crap.
Freeze lemon juice and add to your water as ice cubes
2) Set a Goal & Get Moving
Think about a broader goal that is realistic and attainable. My goal is to fit more comfortably into my clothes (notice that I didn't put a specific weight or certain clothing item). Once I set my broad goal I knew I had to tweak my diet and start and exercise routine. Now, I tend to be a tad klutzy… For example...I used to kick box, play roller derby, and run…ALL of which resulted in some sort of bad injury. Now-a-days I tend to lean towards more body-friendly exercise. Try exercises that works well with your body & lifestyle.
Yoga – Relaxes your muscles and relieves your mind while toning your soft spots.
Walking – Don't knock it until you try it, people! Walk 20 mins a day…
Weight lifting – You can tone your arm muscles with 5lb weights on commercial breaks.
Apps – there are TONS of exercise apps out there. Find one you like an use it 3 times a week!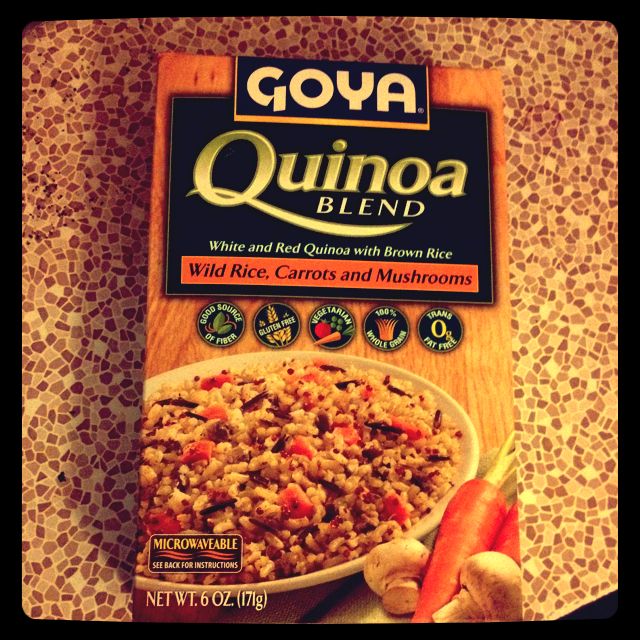 3) Sneak Some Healthy Substitutes
I LOVE food and I have such a hard time eating "diet" food. I have found it very helpful to look up healthy alternatives to fatty ingredients in my favorite recipes.
Pinterest - you can find some wonderful and tasty low cal recipes on Pinterest
AllRecipes.com - You can search for healthy recipes by meal, low calorie, or makeover
Also, don't be afraid to eat your favorite foods, just try and limit the portion sizes.
The important thing to remember is that, while you ARE making a lifestyle change you are making it gradually & you're putting less pressure on yourself in order to succeed.
Until next time!
~Steph @ Calamity Layne