Hi y'all!
As you know I've been on a quest to lose 10 lbs...I've lost 8!!! Almost there! Anyway, I've found all kinds of great alternative recipes to yummy high calorie things I love. This one is SUPER easy; they really do taste like tater tots! I found this recipe on my friend's Facebook page and she found it on
Brunch Time Baker
.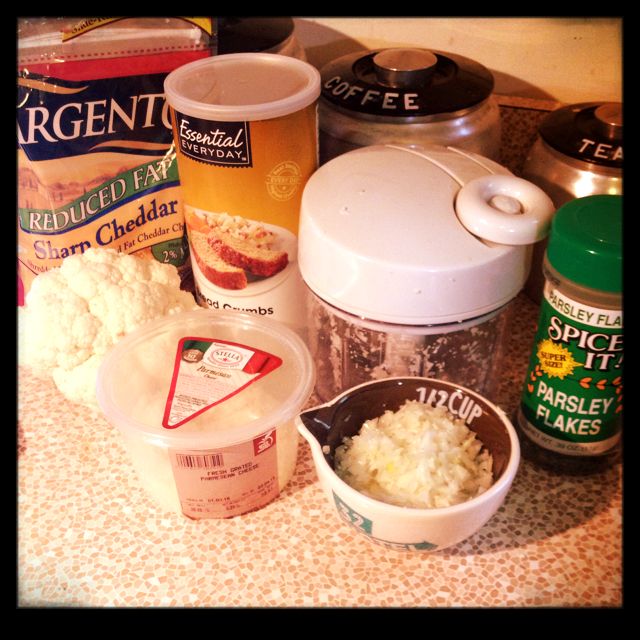 Ingredients:
2 cups cauliflower florets
1 large egg
½ cup onion, minced
¼ cup bell pepper, minced (optional)
½ cup cheddar cheese, shredded
¼ cup Parmesan cheese
¼ cup breadcrumbs
¼ minced cilantro or parsley (optional)
salt and pepper to taste
cooking spray or oil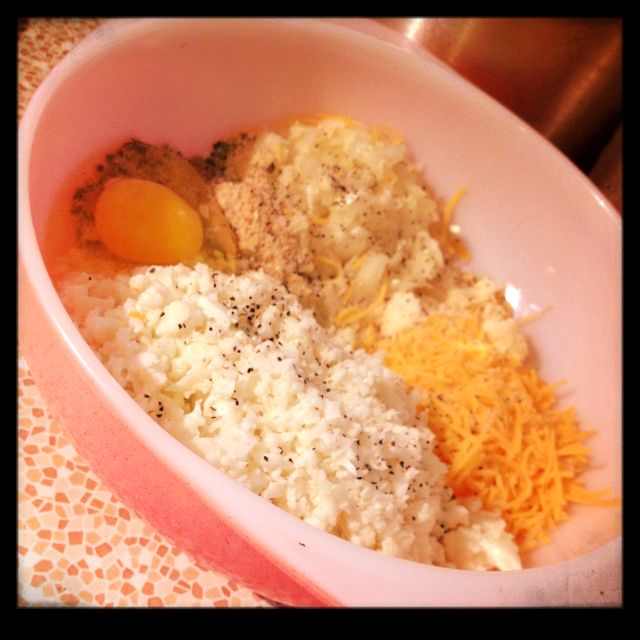 What to do:
1) Preheat your oven to 375°F & cover a cookie sheet in parchment paper or foil. Then, spray it with cooking spray & set aside.
2) Ok...you have two options...Steam cauliflower in hot water for 3-5 minutes or until soft, drain and chop with a knife or blend in the food processor. OR Chop or blend raw cauliflower in a food processor, place in microwave & cover with a damp paper towel, heat for 3 minutes until soft.
3) Combine all of the ingredients in a bowl and season with salt and pepper to taste.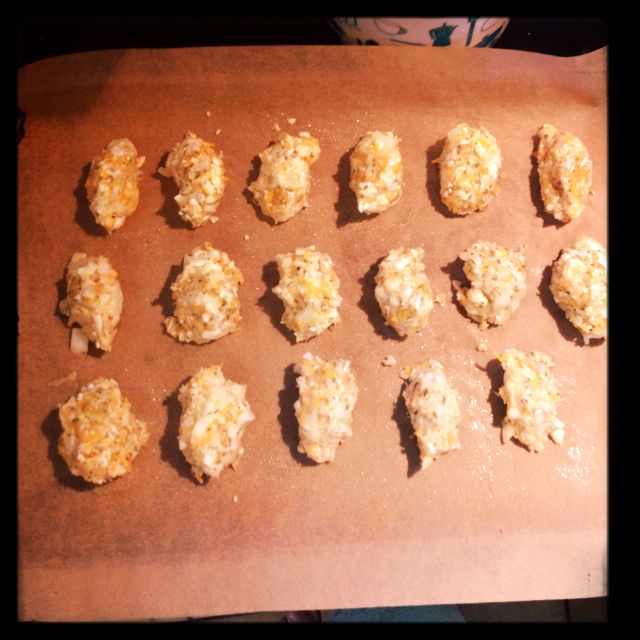 4) Spoon about 1 tablespoon of mixture in your hands and roll into small oval shaped tots...I kind of squished them into ovals...However it works for you.
5) Place on the cookie sheet ½ inch apart and bake for about 20 minutes. I turned the cookie sheet in the oven half way through, but you could also try and turn the actual tots over half way through...I'm not that adventurous.
Enjoy!!!! They are YUMMY!
Until next time!
~Steph @ Calamity Layne