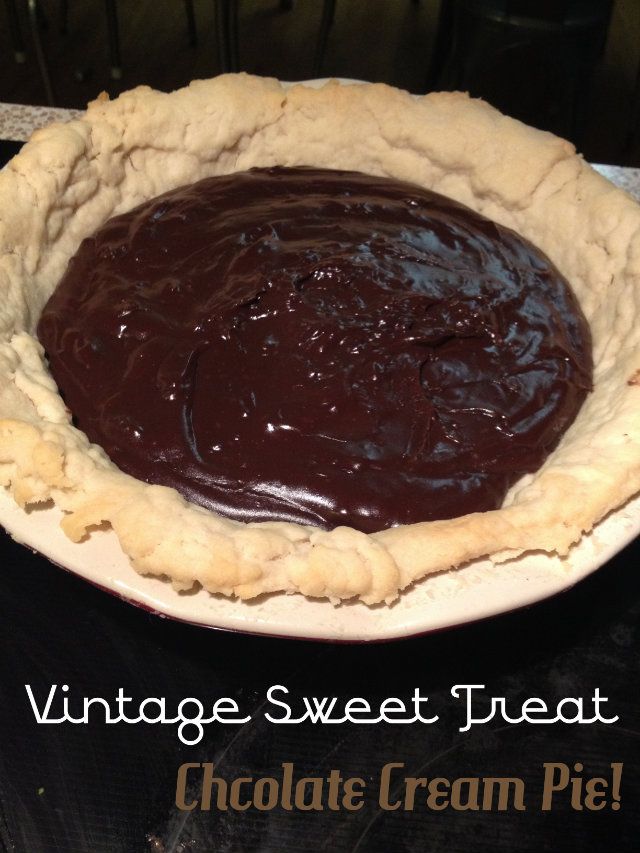 Alright all you chocolate & vintage lovers! Your worlds are about to collide! This is the easiest and tastiest recipe & it was a very popular dessert in the 30s & 40s! You may be familiar with it as a delicious diner go to. Chocolate cream pie is super simple & cheap to make and best of all, it's TASTY!
INGREDIENTS
:
1 ready-made pie crust (I made my own and baked it beforehand)
½ cups cocoa
¼ cup cornstarch OR ½ c. all purpose flour
3 egg yolks (I used the egg whites in mine)
1 ½ cups sugar
¼ tsp salt
2 cup milk
1 tsp vanilla
HARDWARE:
Whisk
Silicone spatula
Pot (the kind you COOK in)
Over medium-high heat, gradually add the vanilla, egg, & milk mixture.
Step 4
STIR!!! I stirred mine continuously for about 15 minutes. You will want to cook it until it thickens & then beat it smooth. It takes a little while for the mixture to thicken up, just keep whisking (about 10-15 min).
Step 5
Pour into your pre-baked pie shell & put in the fridge to chill. I left mine in for about an hour and 1/2.
Serve diner style! Chilled with a whipped cream topping! ;)
Until next time!
~Steph @ Calamity Layne