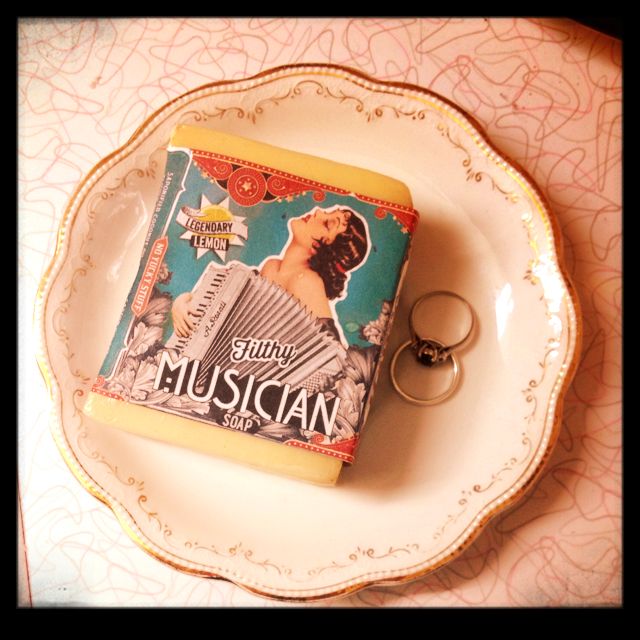 I run across SO MANY cute vintage kitchen items on my vintage hunting trips. I end up purchasing multiple miss matched saucers, bowls, and creamers thinking that I (or someone else) will find new uses for them. SO many vintage kitchen items have such great potential for new uses. Especially for bathroom storage! I thought I would share a few new uses for the vintage kitchen items I use every day in my own bathroom!
Above, I'm using a small china teacup saucer as a scented soap and ring holder. Vintage china is so delicate and has such great character. A miss matched piece used as a ring holder ads a touch of class & intrigue to any ordinary bathroom.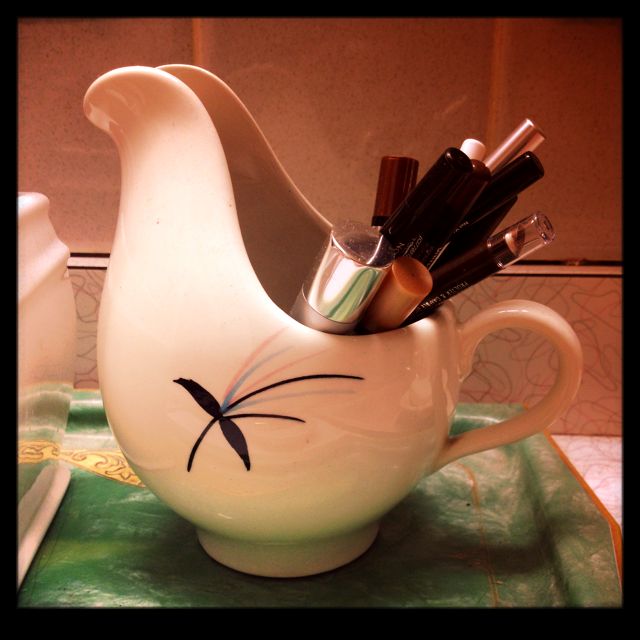 This is my favorite piece! I absolutely love the lines! I found it at a thrift store & I looked SO hard for it's mate, but had no luck. :( BUT this was not the end for this sassy little creamer! It is the perfect makeup pencil holder! I store all of my eyeliner pencils, cream shadow pencils, and eyebrow pencils in it! Perfect!
This pearly carnival glass-esque small mixing bowl holds all of the random make up samples, lip sticks and accessories I had laying around cluttering up the place. Now they are all in one perfectly pleasant place.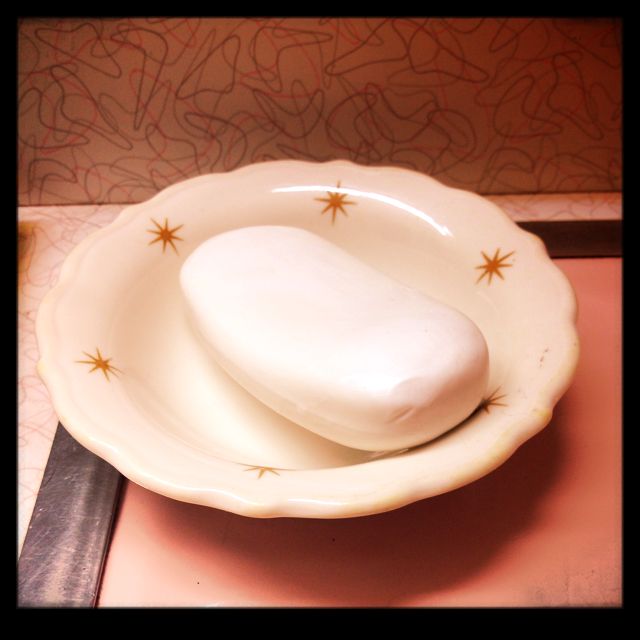 This is one of two small bowls I found. I loved the star accents on them, but I couldn't find a whole set. My original plan was to use this one as a jewelry holder on my dresser, but found that it made a great soap dish! Easy to clean and looks nice next to the sink.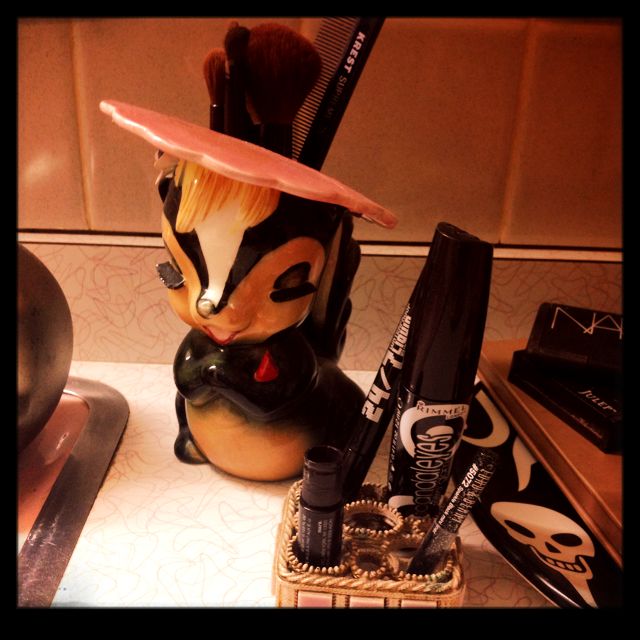 You may have seen this little guy once before, but I really love using planters as makeup brush & hair comb holders. They are the perfect size and come in all different shapes, sizes, and sometimes characters, like this little skunk. I love her!
Next time you're sniffing out vintage for your home, don't discount the cute vintage kitchen items because you have too much kitchen stuff! Repurpose them! Keep them out of landfills & exercise your creative muscles!!!
Until next time!
~Steph @ Calamity Layne
Now Playing:
Cissy Strut - The Meters