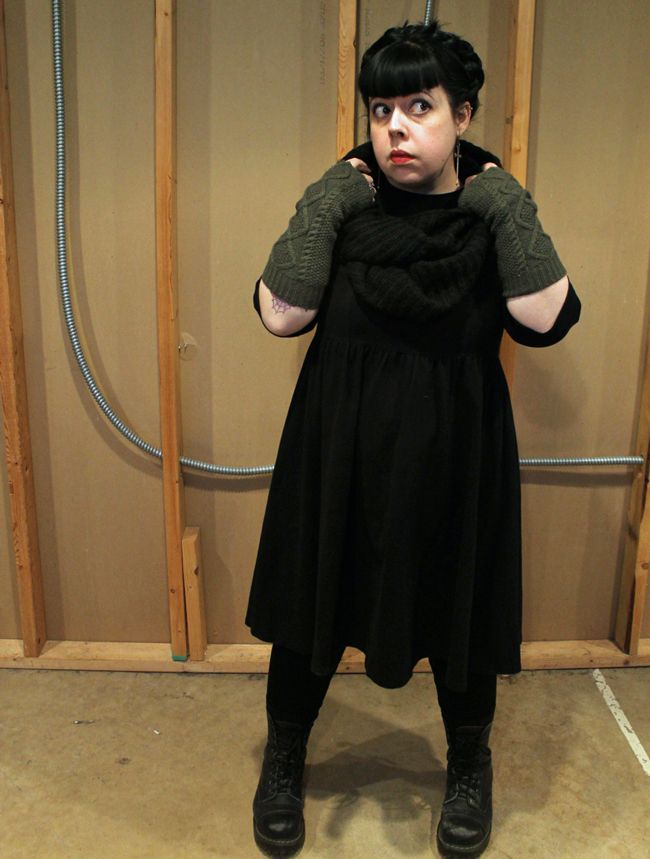 dress - Domino Dollhouse / combat boots - MooShoes / leggings - Target / scarf - Target / earrings - Etsy / gloves - Urban Outfitters (old)
Happy Christmas Eve! I love winter break because I can work on projects and hang out at home. Today I'll be at my parents' house, but hopefully there will be some free time for my own interests.
I'm in the process of renovating a space in the basement so that I can take outfit photos with a neutral background (translation: NOT at work or in my messy studio). The wall isn't ready yet, but I figured that even this wall made of studs > my previous backdrops.
This dress is the Wednesday dress from Domino Dollhouse that quickly sold out as part of their "Pagan Poetry" collection (I
first featured the dress here
). Even though you've only seen it here once before, I actually wear this dress a LOT, even if it never did quite get the collar fixed. Here, you can see that
I had it on for the hearse show this summer
, and
in New York right before Lisa's wedding
.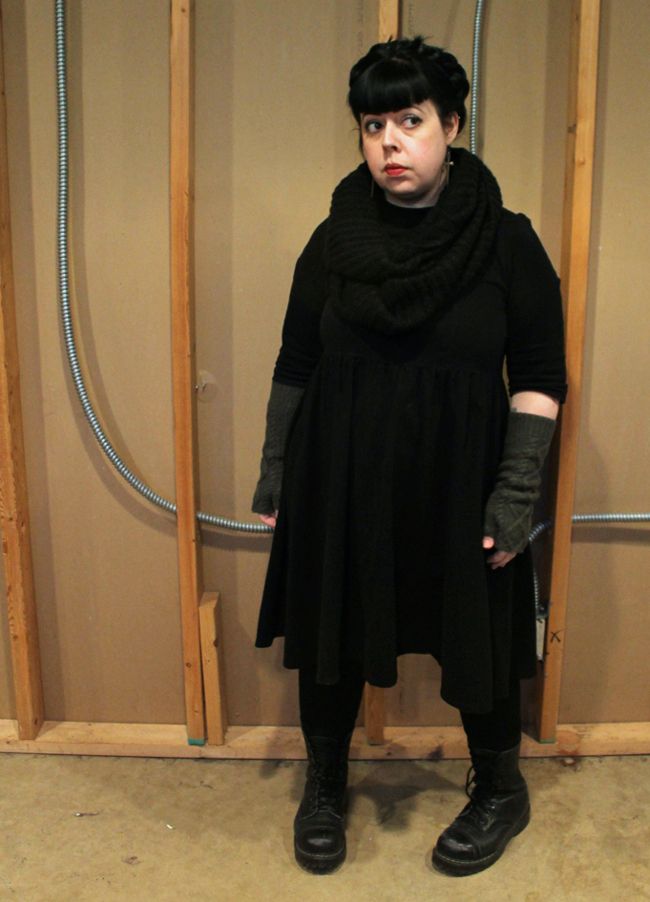 I've been very inspired by the television show
Vikings
lately. Well, maybe more of a goth viking. Dress warmly and in black. So, besides my dress, I have on leggings, my favorite chunky black infinity scarf, and fingerless gloves from long ago via Urban Outfitters. Yep, not black. I'm still working on that. Need a new pair.
My
earrings are long sword-like pendants via Etsy
. Very viking-ish.
...and of course, combat boots.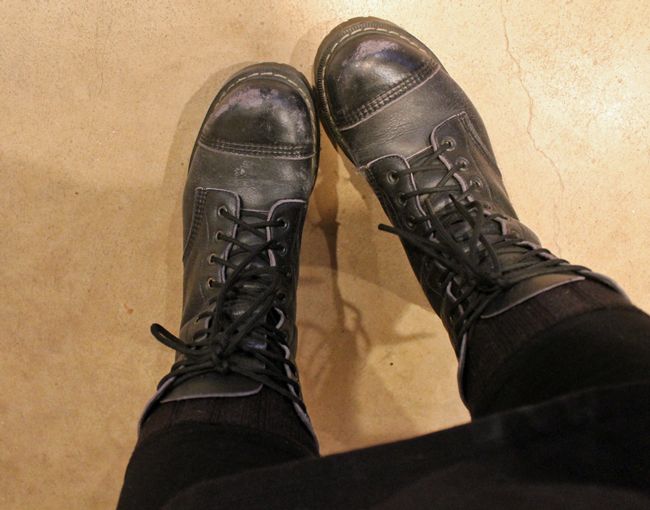 I like this concrete floor as a backdrop for photos. I've always had plans to put tile down in this part of the basement, but now I'm considering otherwise.
My hair isn't exactly a cool Viking style
like Lagertha
, but it's still braids. Need help doing a style like this? I used
this pin
to help get my braided crown looking just right.
Rock On,
Jen @ Hell Razor
now playing: