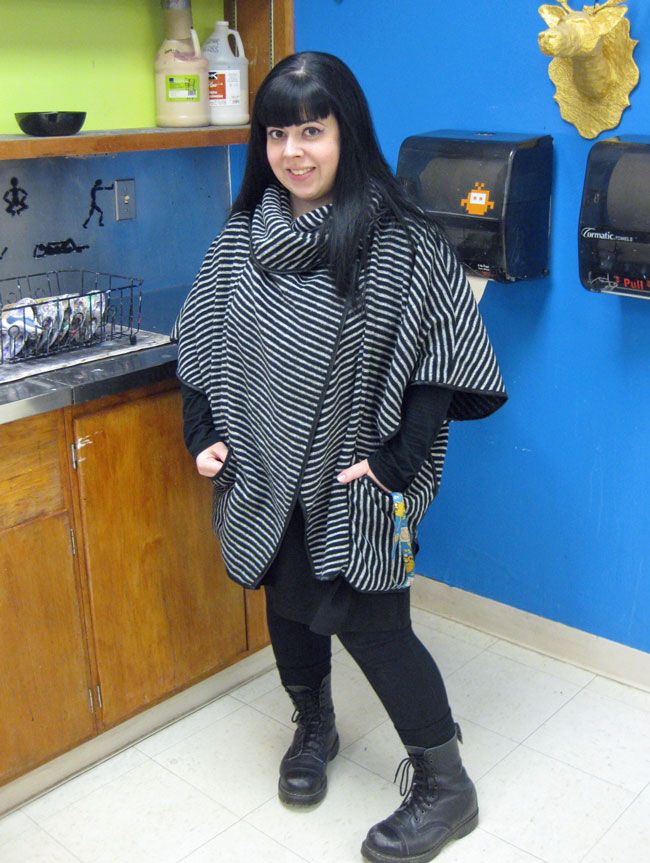 cape - Sheinside / boots - MooShoes.com / leggings - Target / skirt - ASOS Curve / long sleeve tee - Target
I read a lot of blogs, and I am easily swayed by a mention or photo of something that catches my eye to go out and buy it - particularly if the price is right! So when I spied
this post by Danielle at Sometimes Sweet regarding winter coats
, I was sold on this stripey cape.
It took a little while for my cape to arrive (they're international), and when it did, I realized that it's not actually substantial enough to be an actual winter coat. Hey, I paid less than $30 for it - you DO get what you pay for.
I was not sad about this though, because this cape is AWESOME for cozy warm everyday dressing!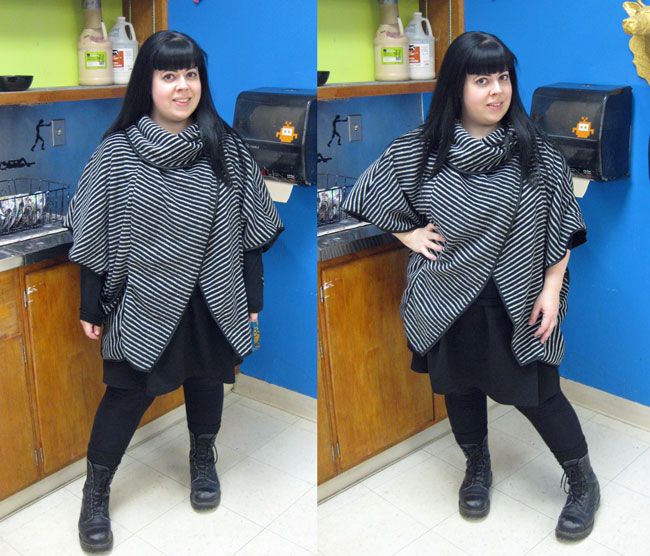 I wore this on parent-teacher conference night, and I felt dressy/professional enough for the event, yet comfy enough for a long day of work. And... pockets! Big pockets.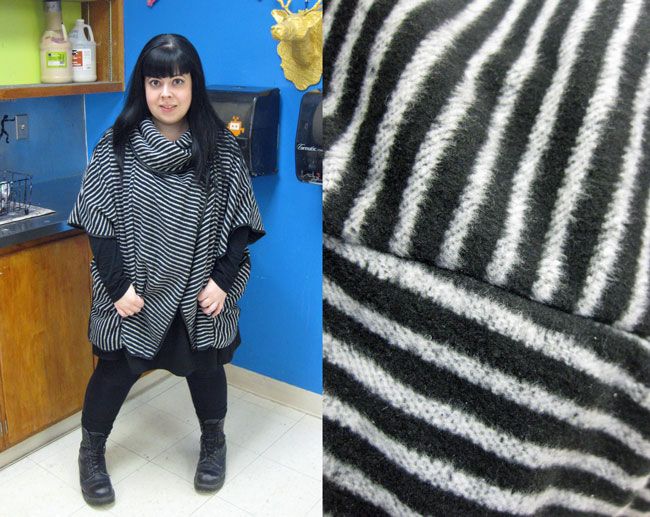 Don't worry about my coat predicament - I ended up scoring an awesome
military-style Hell Bunny coat
via eBay for a great price (I'll talk about it and show you more in a later post).
This is
my second cape this season
. Heh - I'm starting a trend.
Here's a close-up of the collar. The fabric itself is kind of fuzzy, like fleece. I paired the ensemble with my trusty combat boots, also good for an extra-long day at work.
Rock On,
Jen @ Hell Razor
now playing: