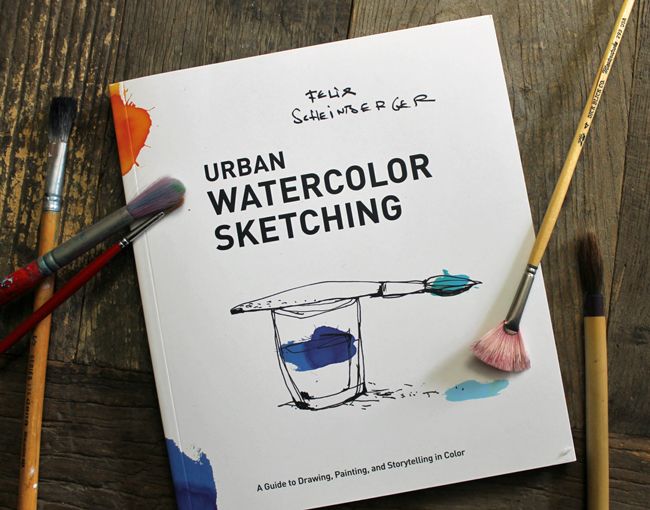 I was recently sent a copy of
Urban Watercolor Sketching: A Guide to Drawing, Painting, and Storytelling in Color by Felix Scheinberger
for review. As an artist/art teacher, the topic really drew me in. I haven't painted with watercolor very often, but I love the idea of it, and it's so much easier to pull out and paint with a pan of watercolors than with acrylics... so I should really start doing it more.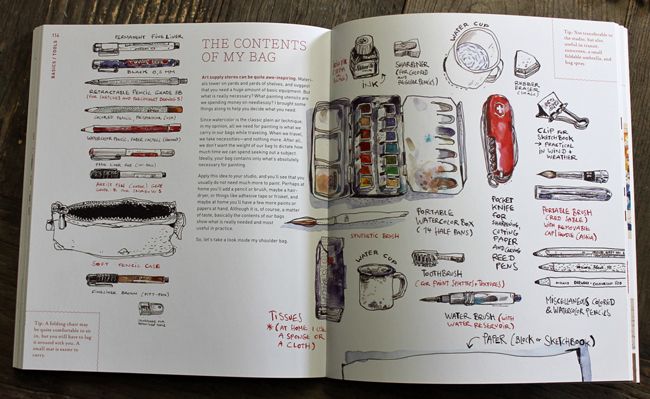 I love the illustrations in this book that go along with the text. This particular page, reminiscent of a "what's in my bag" blog post theme, is beautiful to look at and to read.
Just flipping through the pages gives me inspiration and makes me want to pull out some paint and paper!
For all you freezing weather
plein air
painters, the solution to watercolor painting has been solved - just use alcohol! Not sure I'll be heading outdoors in the winter soon, but it's good to know that I have a strategy if the feeling hits me.
As an artist, I can often suffer from creative "block" that keeps me from making art, but this book helps break through the barriers and inspire me to get painting!
*** I received this book from Blogging for Books for this review. ***
Rock On,
Jen @ Hell Razor
now playing: