What I'm loving lately...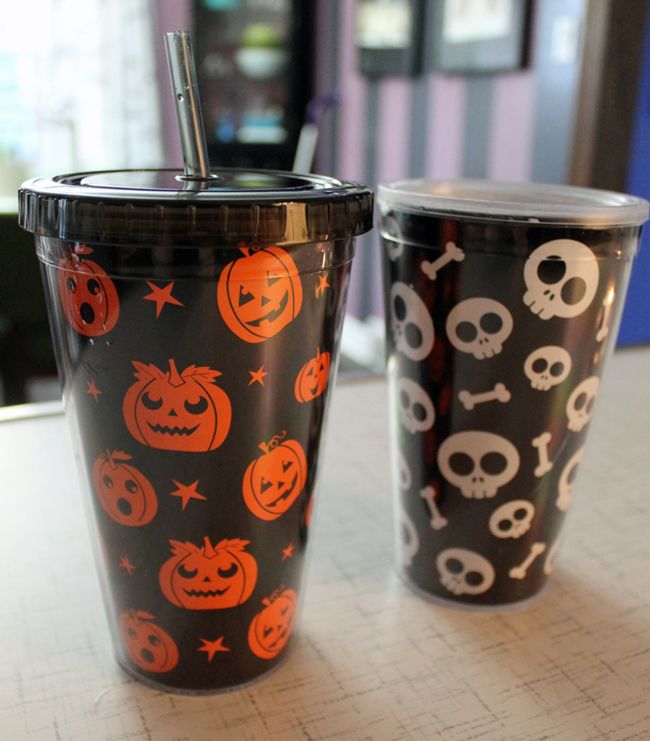 Halloween stuff at 50% off or more! I found these cups at Walgreens. I have a Hello Kitty and a Betsey Johnson cup like this, too. When Iggy broke the top of my Hello Kitty cup, I purchased a different cup from Michaels (yep, the craft store, who knew?) for like a dollar and just kept the parts that needed to be replaced. These cheapy plastic straw cups are my favorite, and the perfect size for toting home-made cold-brew in the mornings from home.
Speaking of cold brew...
These coffees from
Dark Matter
are so good. Lisa took me to
Osmium Coffee Bar
on one of our city adventures one day, and I picked up some
Unicorn Blood
to put in the Toddy for cold brew. Todd's comment was "it's probably the greatest cold brew that I've ever had." Then, when we arrived at
The Vic
theater early for
King Diamond
a few weeks ago, I realized that Osmium was literally right around the corner. We walked over and I not only picked up some more Unicorn Blood, but some
Mastodon
Black Blood
, too! Basically, the most metal coffee ever.
I got a new tiny bento box and it's HELLO KITTY! This is seriously adorable. It's probably useful as a snack box for most people - big enough for pretzels and hummus or cheese and crackers. But I've been feeling not-so-awesome lately and haven't been able to eat as much, so this size is actually perfect if I plan the contents thoughtfully.
These are my new favorite earrings. They look like staples! I bought them
on Etsy
.
Rock On,
Jen @ Hell Razor
now playing: