Legendary Shack Shakers
kicked off their new US tour Wednesday night at the Double Door and they KILLED it! Not only was the music incredible, but the energy and vitality of the band was nothing short of sensational. J.D. Wilkes is a force to be reckoned with as both a front man and a blues harpist. So grotesquely & vivaciously appealing that you simply cannot divert your attention elsewhere. Rod Hamdallah shreds swampy like no other and Mark Robertson delivers molten steady low-down & dirty bass lines on the upright. Brett Whitacre provides the steadfast rhythmic drum backbone with ferocious & undulant precision…(He's also
one KICK ASS artist
AND my buddy!).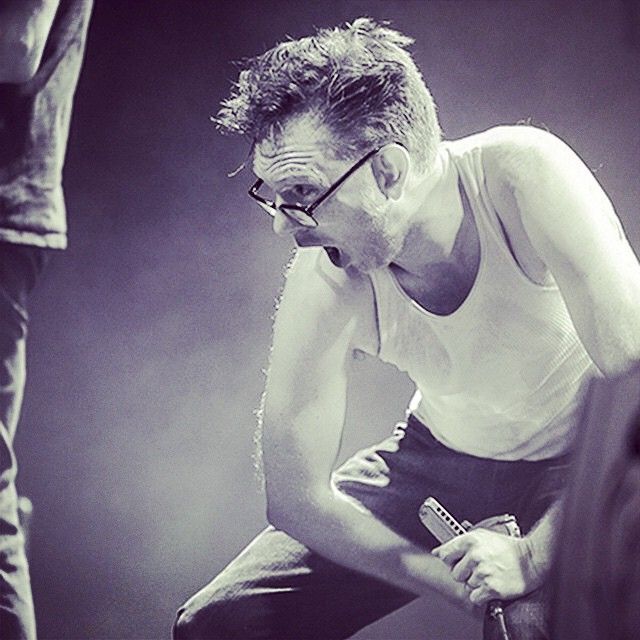 If you are not familiar with the Legendary Shack Shakers' music, it's a sultry swampy mixture of Southern Gothic punk rock and twang. The band originated in the south and that fact is inherently apparent in their music. From the first note, you are mentally transported to a spooky dingy dive bar in the heart of the South. On a side note, you may also know their music from the tv show True Blood (Swampblood…It's on the Soundtrack…I checked!), and / or the
"Sunglasses" GEICO commercial
…amongst other musical cameos.
If you are an avid show-goer, you may have seen them touring with Reverend Horton Heat, Robert Plant, Rancid, The Black Keys, Slim Cessna's Auto Club, and Hank Williams III. They are currently touring with a young man from my home state of Ohio (yes…I'm from OHIO)
Aaron Lee Tasjan
. I was so impressed with this guy I bought two of his handmade albums. At first glance he is seemingly innocuous, a singer-songwriter and an acoustic guitar. Don't be fooled…under that giant trucker hat and long hair lies a real live troubadour. I love him. His music is thought provoking and lyrically poignant-- a witty, but brutally honest songwriter with chops. I'm also pretty sure he's the love child of Paul Simon and Shooter Jennings.
Until next time!
~Steph @ Calamity Layne
Legendary Shack Shakers - Deadenin'