Hello guys & ghouls!
Happy Halloween!!! It's my favorite holiday and I'm so excited for our Halloween party tonight! If you're planning on throwing your own Halloween bash this evening, don't stress out! Here are 5 quick tips that will earn you the title of Hostess with the mostess!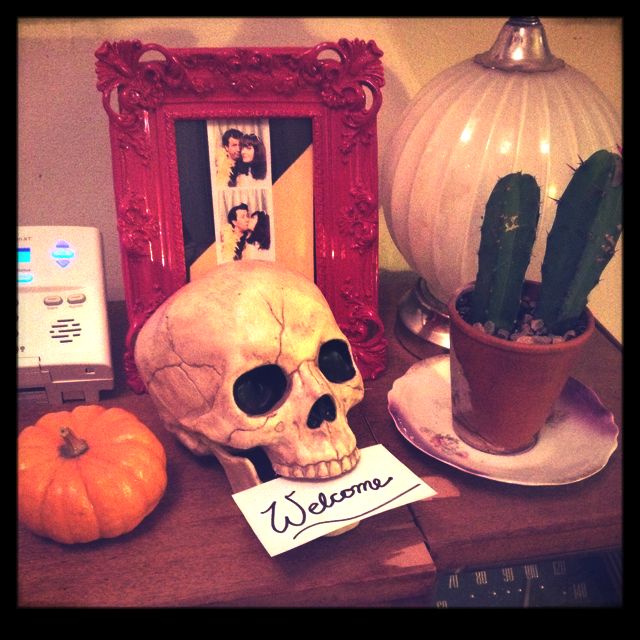 Create a welcoming party entrance!
Display some kind of marker at the entrance of your party that communicates "You're in the right place!" It limits the guesswork for your party guests and welcomes them to your home while you're busy refreshing the chips! Keep in mind, it doesn't have to be fancy! Even a handwritten "Come on in!" sign will do the trick!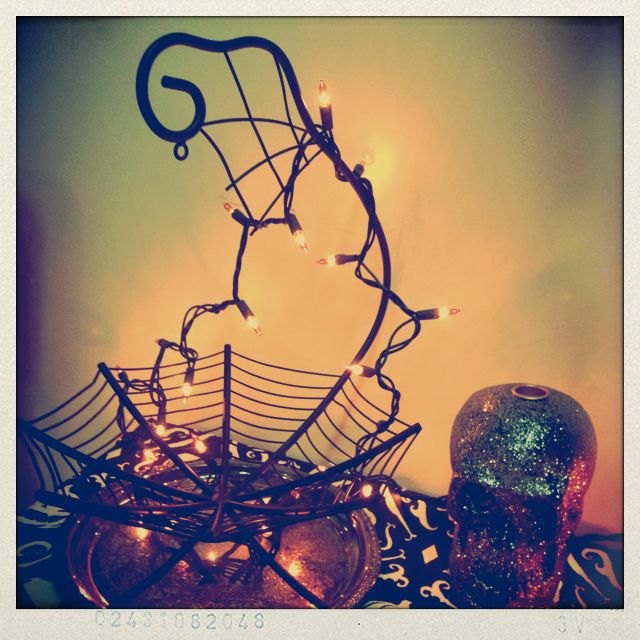 Lighting!
Give your Halloween decor a little kick in the pants with some extra lighting! A strand of orange or purple twinkle lights can really breath new life into a plain old snack table. Also, don't forget it's Halloween, so it's ok if the room is darker and the focus is on some erie twinkle lights. It makes it more fun. :)
The Food
Food is always my least favorite part...I never know what to make so I just keep is simple. Finger foods, & desserts! Don't overthink it! Veggie tray, relish tray, chips, dip, cookies, cupcakes...all of these things are great simple party food options. The best part is, you can purchase them all pre-made at the grocery. However, don't be afraid to be creative with your food! I made deviled eggs & decided to use my left over olives to make them into eyeballs. Don't get overwhelmed...If all else fails...order a pizza & wings. Oh! Just a quick reminder...Make sure to account for any dietary specialties (don't forget about the vegetarians & the designated drivers)!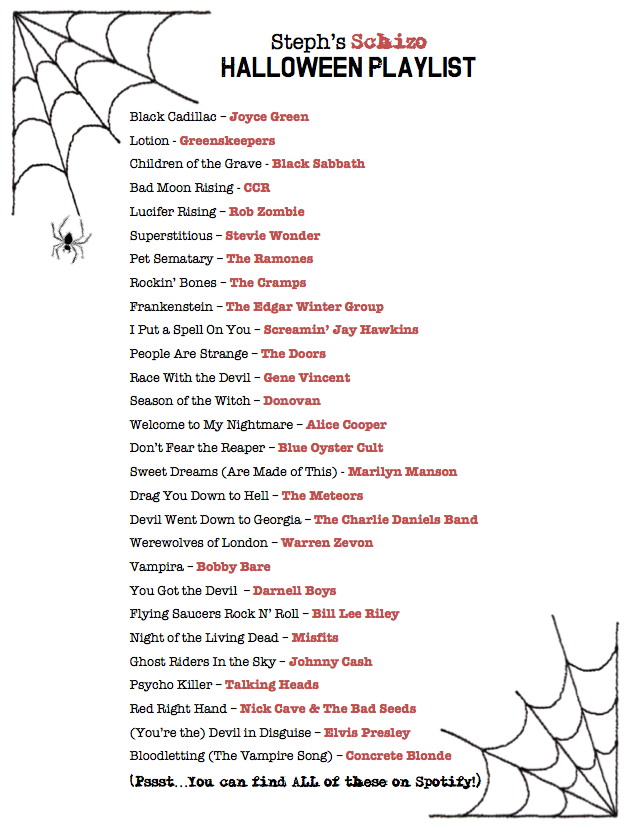 Music
No party is complete without background music to set the mood! If you're stressing about Halloween-esque music, have no fear! I've included a playlist of some of my favorite "Halloween songs" to get you started! You can find all of these songs and more on Spotify. Just create a playlist and hit play!
Creep Factor
Ok, Halloween is not complete without a little creep factor. You can do this in many ways, but the important thing is to keep it a secret so your guests will be surprised. (I'm kind of going against my own rule here by showing you the photo, but...it's for education!!!) ;) This year, I turned my bathroom into a murder scene and it was cheap and easy. I used a $3.00 vile of fake blood and bought a cheap hand towel & floor mat for a total of $6 from KMart. The caution tape came from the fence guys who left it it our backyard, but I'm pretty sure you can get caution tape at any Halloween store. Just think outside the box a little!
Happy Halloween & good luck!!!
Until next time!
~Steph @ Calamity Layne