dress - hand me down (from Lisa) / scarf - ASOS / tights / WeLoveColors / sweater - Target / shoes - Dansko via Zappos
Last week was skull scarf action on the outfit posts, so this week is BATS! I got this amazing bat scarf last year from ASOS after Halloween. I'm pretty sure no one realizes that it's bats when I wear it... or they've just come to think that these types of outfits are totally normal for me. Probably both.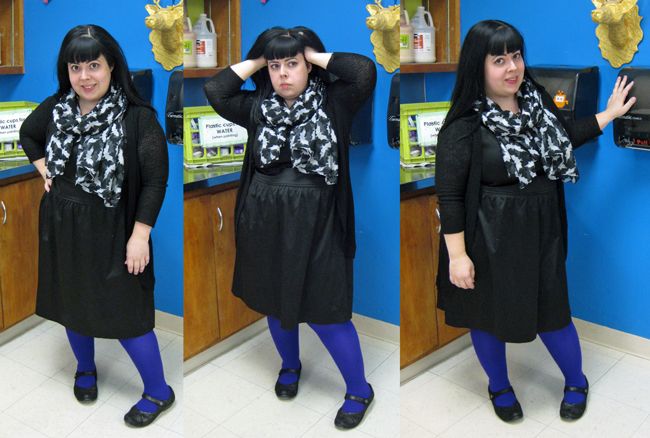 I bought a new sheer black sweater at Target when I bought my t-shirt dress. Target has the best basics for sure. I decided to go with purple tights when I wore this mix, since the scarf is still pretty dark, too. For some reason, these tights always photograph more blue, but I assure you, in person, they're PURPLE.
My silky black dress was free! It was
another one of my hand-me downs (ups?)
from Lisa, but it was too small for me when she first passed it on. Now it fits, and is maybe even a little bit baggy...!
Close up of bats and purple tights that look blue. I like that the bats don't look all cartoon-y. I prefer Halloween realness.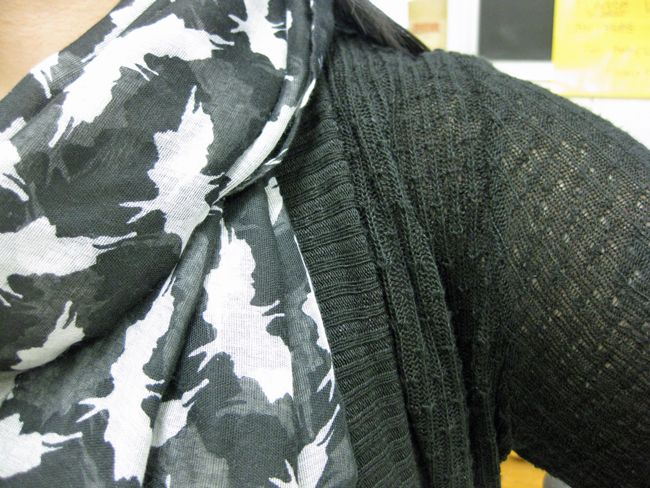 Detail of my bat scarf with sheer cardigan.
I went with pink eyeshadow today. It's something that I don't do a lot, because it kind of brings out any redness in my eyes and I think has a tendency to make me look more sickly. But I think that I did a pretty good job on this day, so I decided to share: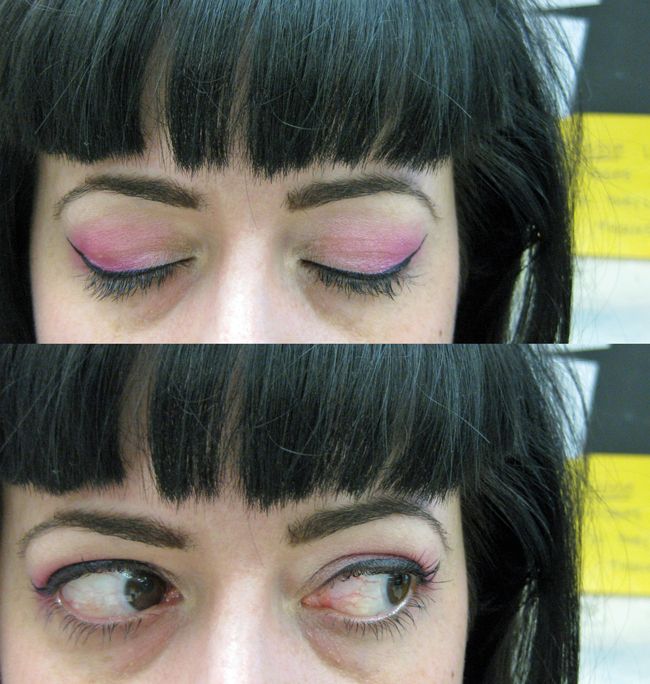 Clearly I need to get a grip on those under-eye circles! :)
Rock On,
Jen @ Hell Razor
now playing: