As you read
here
, Stephanie received a complimentary eShakti dress from the
eShakti
website and did a fabulous review and really explained how the process works. Basically its a site with a bunch of different dresses, tops, skirts and pants that can be made to your exact measurements and you can also have them modify the neckline, sleeve, hem and more to what you feel most comfortable in.
I was also offered a dress and had a hard time choosing until I found this cute little number (which sadly is not currently on the site). I went out of my comfort zone choosing a navy blue dress. On mine I changed the neckline to be more of a sweetheart neck rather than a scoop that it was featured in. I also changed the sleeve to a longer sleeve rather than a cap so it would be a cute dress for the Fall and I would not have to always wear a cardigan in it.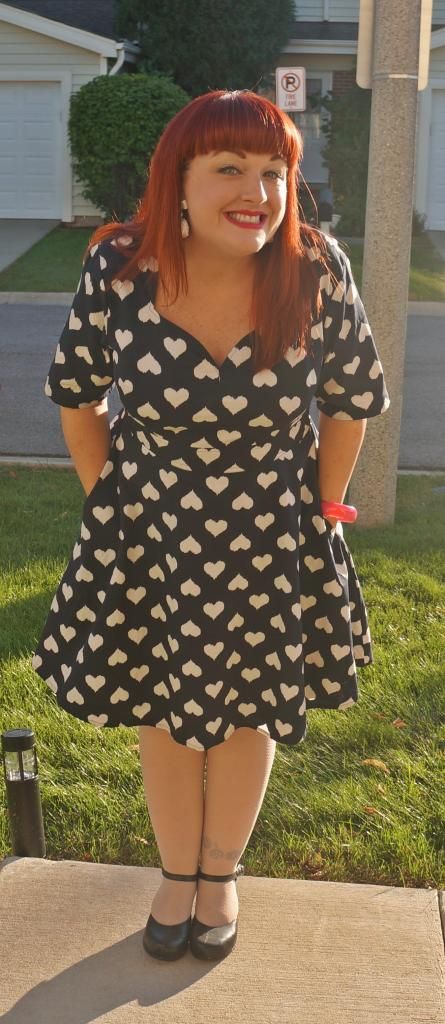 I guess I was lazy and did not have Shane check my measurements to get the exact fit. With the diet I know I went down a dress size so I took the gamble and went there. When the dress arrived it looked small to me and I was sure it would not fit. To my surprise it did and was very flattering (per Shane, he LOVES it). It is a wee tight on my rib cage when I sit (I got some big ribs!) so next time I WILL grab the measuring tape.
I do love this dress and am so happy that eShakti gave us the opportunity to try them out. I will definatly order another dress from them again as the quality is fantastic and the customer service was amazing. Check them out........if you register you get a
$25 off coupon
.
Stay Sweet,
Lisa
now playing: