I have spent the last few weekends vending at flea markets and it has been an eye opening experience…In a good way! ;) Even after a hurt shoulder, sleep deprivation, and some pretty sad sales I had a pretty good time. I made some great new friends and learned a LOT about being a dealer. I am, however, REALLY excited to sleep in this weekend. So, I've decided to share some of my newfound knowledge through 5 tips for shopping a flea market.
1) Don't be afraid to dig!
You can find some great pieces in a pile of junk. Don't be turned off by a display (or lack there off). You never know where you might find a treasure! After all, you're at a flea market…there are tons of diamonds in the rough just waiting to be found.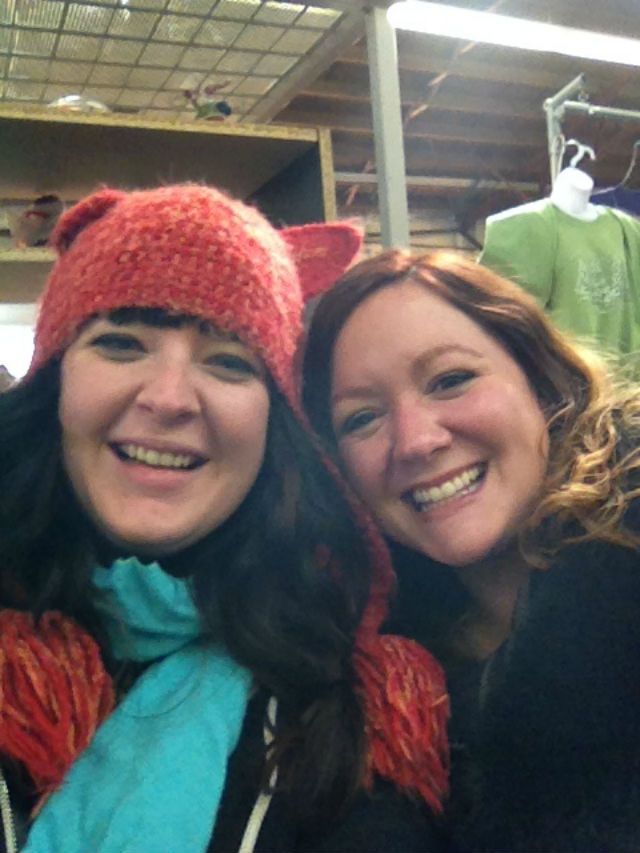 2) Ask dealers questions. Don't be afraid, most of us are friendly!
We're probably look tired and we've probably been running on coffee and a donut for most of the day, but we will be happy to answer any questions you may have about our merchandise.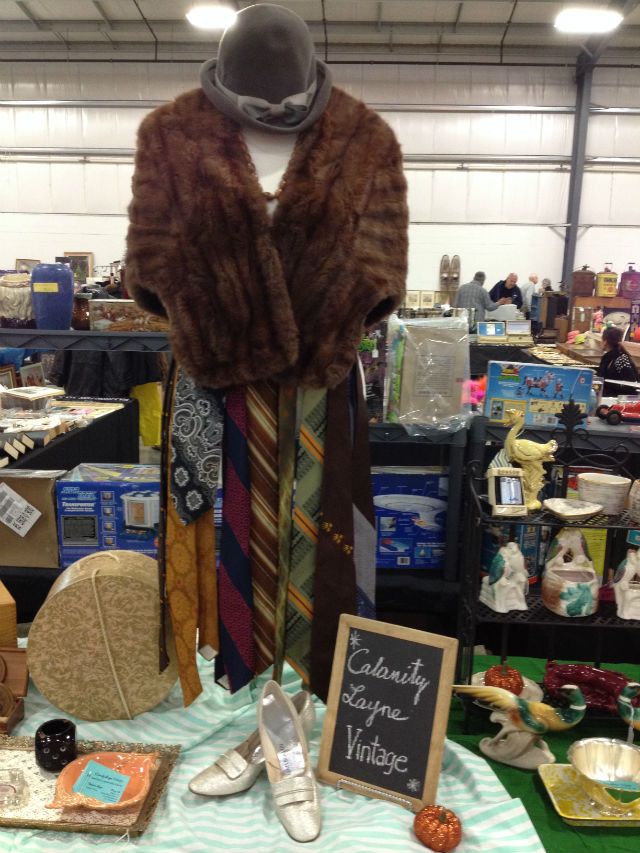 3) Dress for the weather!
Flea markets are NO FUN if you are uncomfortable. Make sure to wear comfortable shoes, bring a shopping bag, and dress for the weather. Most flea markets are held at the county fair grounds and the barns are literally barns...Dress in layers and bring an umbrella!
4) Pricing
Always a fun subject. From the point of view of a dealer: There are all kinds of things we dealers have picked up along the way and there's usually a reason why something is priced the way it is. We sniff out "the good stuff," clean it and get it ready for sale, and do all kinds of research on our items. There are also all kinds of other expenses involved in vending at a show that the average shopper doesn't think about. We have to cover booth fees, travel expenses, and the cost of obtaining merchandise before we're actually MAKING any money. From the point of view of a shopper: If you're really interested in an item, but want it at a better price, don't be afraid to ask if we'll take less. MOST of the time, we'd rather sell it than haul it back…Especially if we've had it for a while…However, don't expect a huge discount from what we have it marked.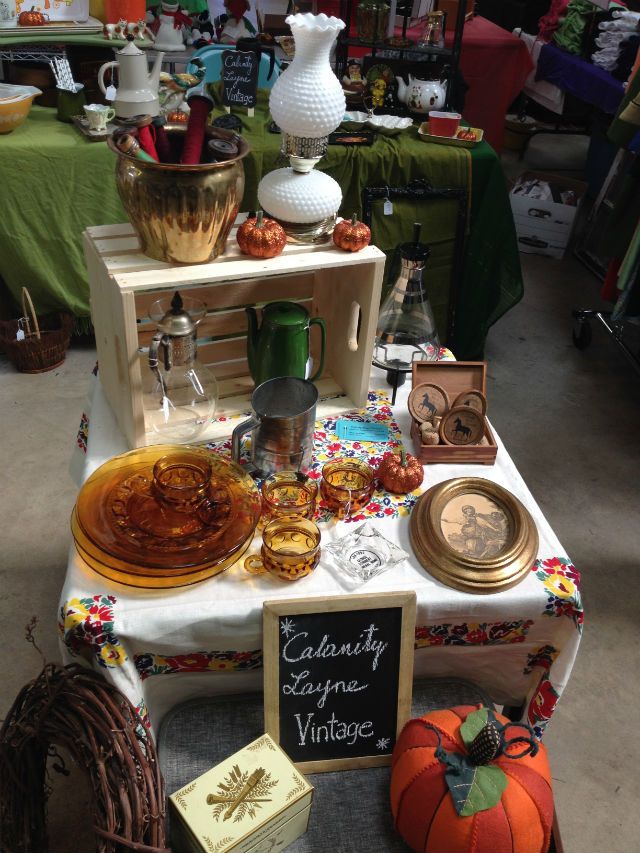 5) Use your imagination!
Just because something is displayed for one purpose, doesn't mean you can't use it for something else. On the other hand, just because something isn't displayed for a specific use and is just laying on a table amongst other stuff, doesn't mean it's junk. When you're taking in all of the random stuff up for sale, stand back and think about what you're looking for and what items you really want/ need to accomplish your goal. If you're looking for a business card holder, maybe look into a vintage ashtray, a pretty teacup saucer or even a small Pyrex refrigerator box. Instead of looking for "a business card holder."
Until next time!
~Steph @ Calamity Layne