My lunch does not always look cute. But there are some days that I make my lunch and I think, "ooh that one looks really nice!" - so I've been taking photos of them, and I thought that it might be fun to share. Especially because I eat (sort of) weird things now that I'm on the post-weight-loss-surgery program, and also because I don't eat "meat!" (I am, however, a pescetarian - I eat fish and seafood.)
Here are a couple of cute lunches from last week. I'll break them down for you below: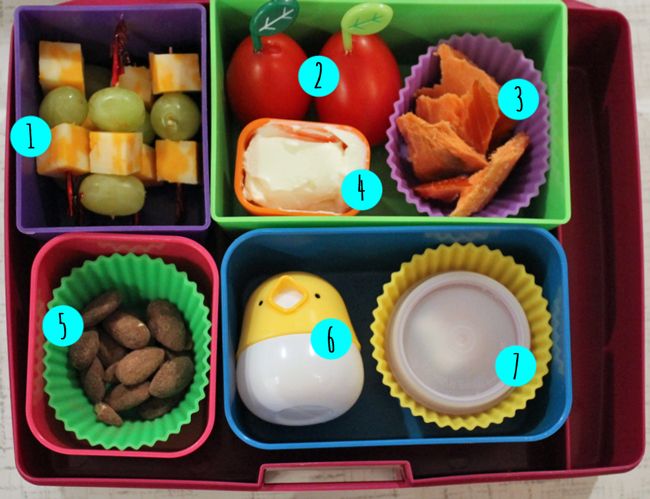 Mini skewers of colby jack cheese and green grapes. I used frilly toothpicks.
Tiny plum tomatoes with fun leaf-shaped picks in them.
Smoked salmon. I can only eat a little bit.
Cream cheese. For the bites of salmon.
Dark chocolate and sea salt almonds!
My chicken salt shaker (for the tomatoes).
Tiny tupperware with my vitamins/meds for lunchtime.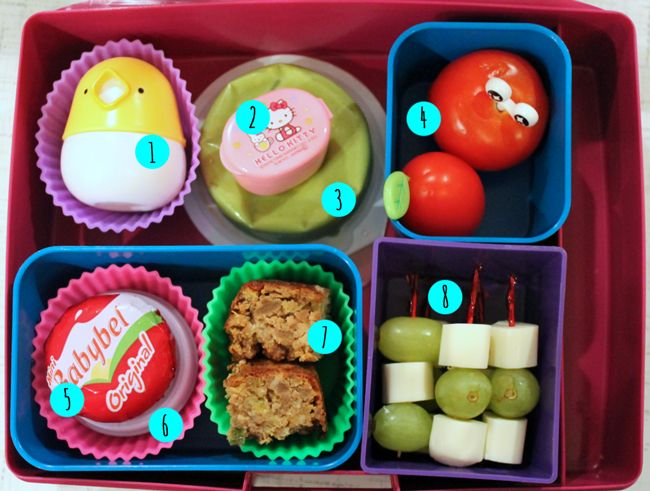 My chicken salt shaker (for the tomatoes).
I mixed some greek yogurt with taco seasoning to make a dipping sauce.
Single-serve guacamole. Still too large for the bento box. I improvised.
Tiny tomatoes - this time with eyeballs!
Babybel cheese. Great for all lunches, bento or not.
(Under the cheese): Vitamins in a tiny Tupperware.
Two chunks of mini meatloaf made with fake meat! (Recipe to come soon...)
String cheese chunks and green grapes on frilly toothpicks. A good mid-morning snack.
I'm still honing my bento skills, and I practice on Iggy's meals quite a bit. He enjoys peanut butter and jelly "bats" I make using a Halloween cookie cutter, and "star cheese" - which is any sliced cheese that has been cut out with my small star-like flower cutter.
I've got some new gadgets on my wishlist and ideas in mind for future lunches/snacks I'd like to try out, so there will definitely be more to come!
Rock On,
Jen @ Hell Razor
now playing: