Hello!!!
Are you ready for this week's super awesome thrift store finds?? I have had absolutely NO will power this week in regards to my pocketbook...but seriously...these were too good to pass up! I'll just eat more ramen next week. ;) Ok! First up...
TWO Vintage Cherry Red Weekender Bags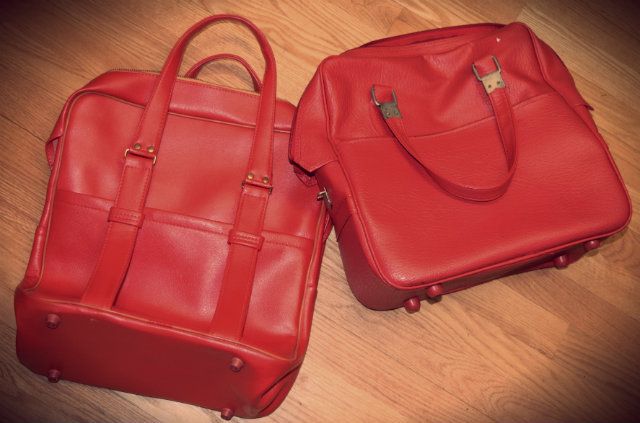 These two weekender bags are 57 Chevy cherry red and any rockabilly girl's dream. Perfect as carry ons or for weekend getaway!...I LOVE them...At least one of them will be up for sale at next weekend's Vintage Garage, so if you're interested come out on the 21st!
MINT Remington Rand Typewriter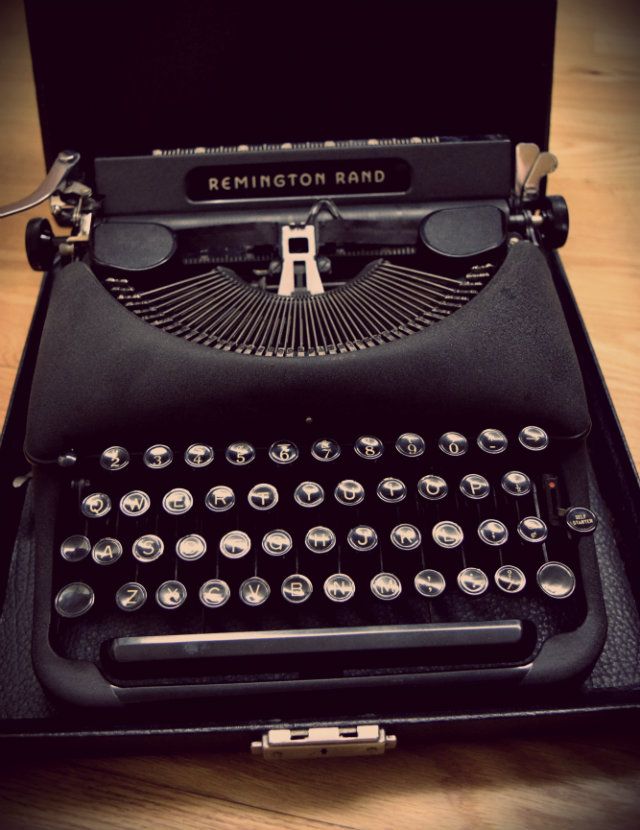 It seems when I'm trying to save the MOST money is when I find the coolest stuff (hey, I'm not complaining!). I don't think this thing has ever been used. It's in immaculate condition and the case STILL has the key attached. Not gonna lie, I might be keeping this one...
Genuine Leather Three Ring Binder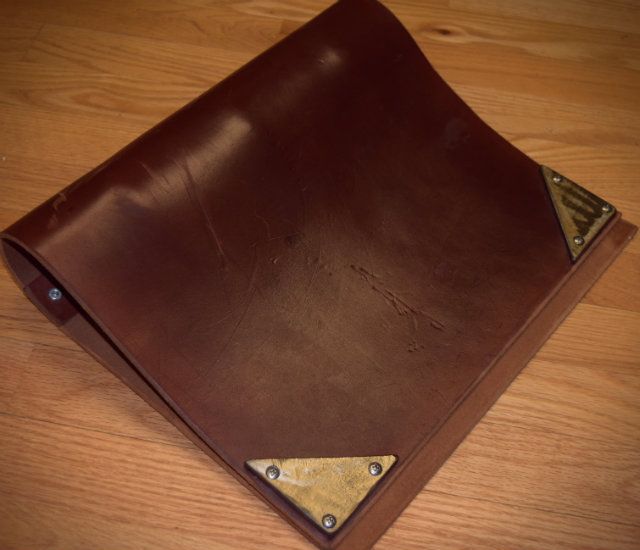 I have no idea how old this is, but I had to snatch it up. It's super heavy duty and REAL leather. Great for any papers you want to keep safe...OR a picture album!
"Table for Ladies..." Sign
Again, not sure how old this is, but I thought it was hilarious and I am hanging it in my studio. more than likely it will be next to my desk. ;)
Mid Century Wall Sconces
These may have originally come with a clock, but I couldn't find it...SO, they're mine now! They're hung lovingly in my living room next to the Mid Century Danish bar.
Alright! That's what I got this week! I'm going to be living off of ramen and water for the next week, but it was worth it!!! ;)
Until next time!
~Steph @ Calamity Layne