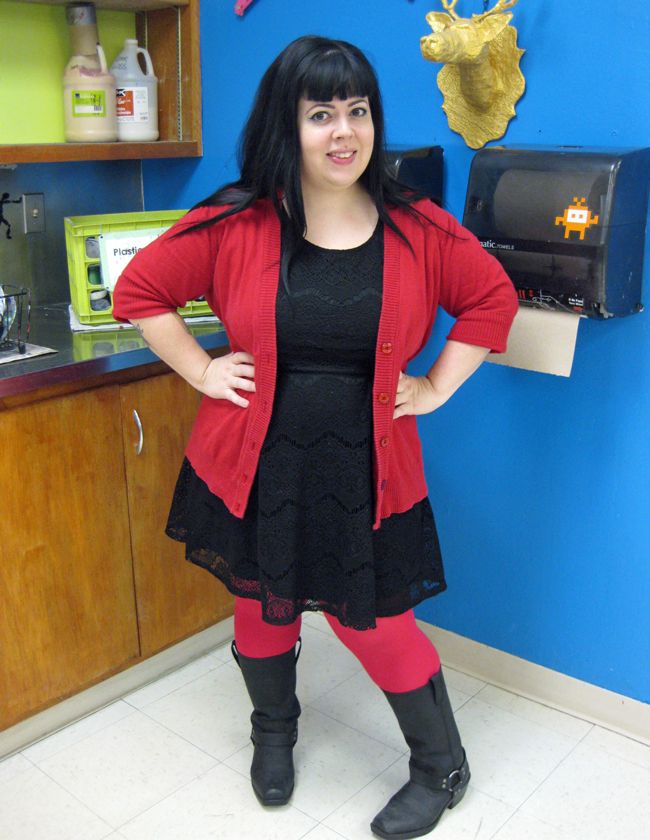 boots - Target / dress - Target / tights - We Love Colors / cardigan - Torrid
Today at school we were supposed to wear red, white, and blue... but I don't have any blue items, apparently? So I went with a red and black theme, since it's a school-spirit-y theme. Oh, and I added blue eyeshadow. So, the patriotic theme was there - but it was subtle.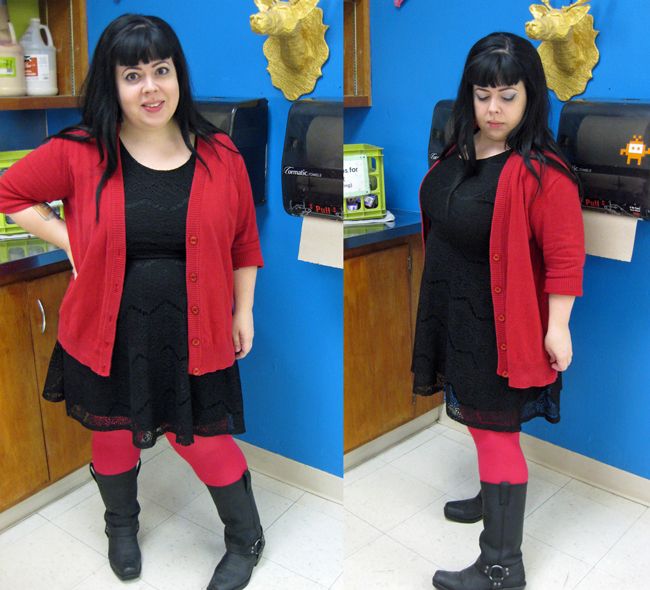 Hey, guess what? I'm wearing boots! The weather finally cooled off a little, so I'm celebrating by wearing tights AND boots - one of my favorite combinations! I bought these boots last year, but the calves were a little bit tight. As you can see, they just fit right now.
I love the motorcycle style of boots! I've been wanting a pair like this for awhile, so when I saw them on sale at Target online last year, I decided to go for it - even if it did take me a bit to actually wear them out!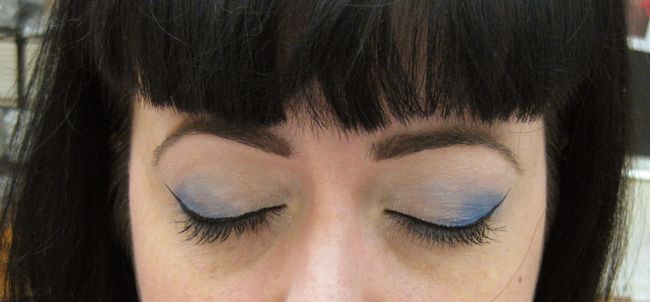 Here's a close-up of my "blue" from the red, white, and blue color scheme. It's a blue shade from the
Urban Decay Electric Palette
, I believe it is Chaos.
Rock On,
Jen @ Hell Razor
now playing: