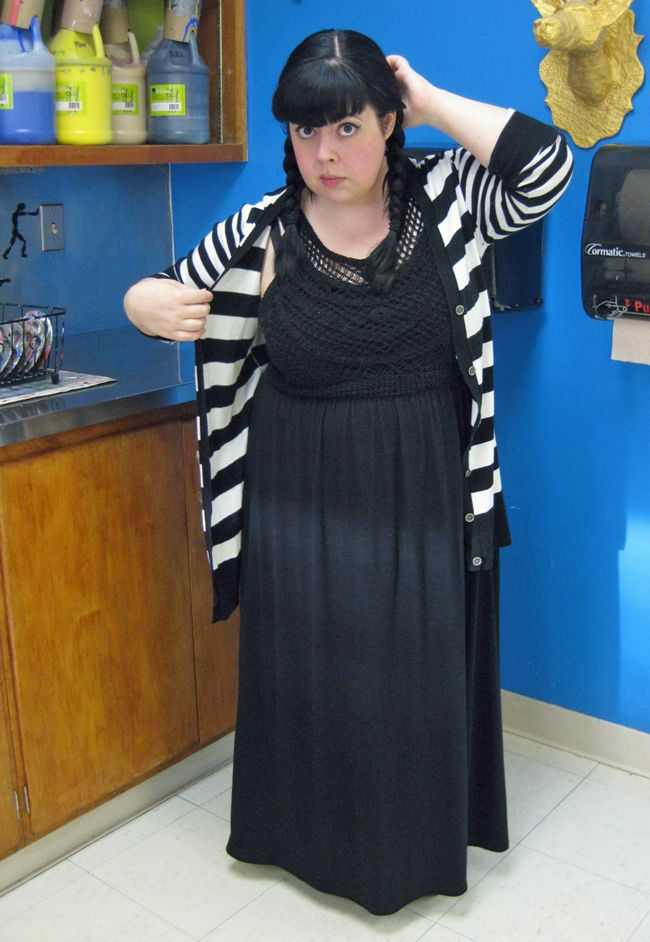 dress - Target / cardigan - Target / shoes - Dansko via Zappos
It's been a long time since I've posted an outfit post, and I do plan on getting back to them... school is really kicking my butt right now. I don't want to be here, but I'm putting on my big girl pants and cracking a smile to get through the day each day.
Even with the attitude that I just don't care anymore about most decisions that go on at school, I can't help but still get super annoyed at the massive disrespect for my subject area and how people walk all over my class, pulling kids out of the room for anything and everything, scheduling standardized tests during my class time, field trips, band classes... the list goes on and on. And what can I do about it?
Nothing.
Who enjoys feeling unimportant and disrespected at their job?
No one.
I'm now in full swing at grad school. It's not as bad as I thought. I enjoy what we're studying, and the people in my class seem very understanding of the different experience levels and input that everyone puts into the class. I just wish that the program was shorter than a year and a half. It starts to feel like an eternity.
Also, can you spot any difference in me? Maybe, maybe not. I'm down about 30 pounds since just before surgery. I haven't made any huge changes in clothing size... mostly what I have now actually fits me the way it should. I feel good, physically. I went to derby class a couple of weeks ago and actually SKATED, really participated like I haven't before in a very long time. It felt amazing.
This night was open house at work. You know, where you have to meet and talk to parents about your class. It's not so bad, now that it's my thirteenth time doing it. Also, now that I'm a parent myself, I have a different outlook on talking to other parents. It's not as scary.
But...open house was scheduled for the SAME night as derby class. So I had one incredibly awesome night of skating, and then I had to miss class, again! Ugh.
And I cannot sign up for the next session of classes (10-12 weeks) because my next grad class falls on a... drumroll please... Tuesday! The same night as derby. Sometimes I feel like roller derby and I are destined to never be. But I love it so much.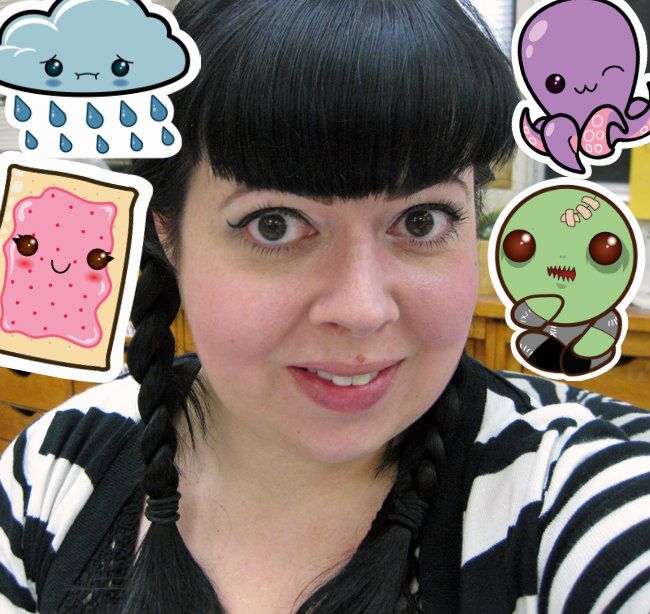 Here, I blocked out my background with cute stickers. Because I'm a professional photographer like that.
Lets talk again soon, ok?
Rock On,
Jen @ Hell Razor
now playing: