Because starting off on Monday with positive thoughts is a good thing...
This tiny
ninja girl bento box
is probably my favorite new purchase in the past week. My bento collection has gotten quite large... in fact, on Wednesday I'll be giving you the lowdown on my bento system and super fun/cute accessories!
I've begun stocking my pantry with these
Torani sugar-free syrups
, as I've begun to notice their presence more and more in recipes I'm making. Plus, they're awesome for flavoring/sweetening coffee without adding sugar. Super good for post-weight-loss-surgery. I'm planning on trying out a
pumpkin protein muffin recipe
from the
World According to Eggface blog
, and I'm pretty excited about it!
So, I made this pitcher of orange Kool-Aid using Splenda instead of sugar, and it's pretty much my favorite thing right now. OH YEAHHH!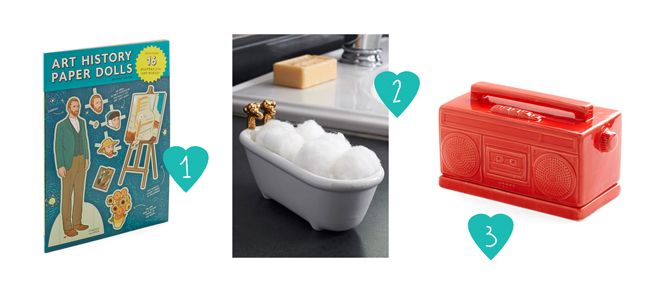 Modcloth always has some pretty fun home goods. For instance:
one
,
two
,
three
. By the way, that boom box is a butter dish. Yep.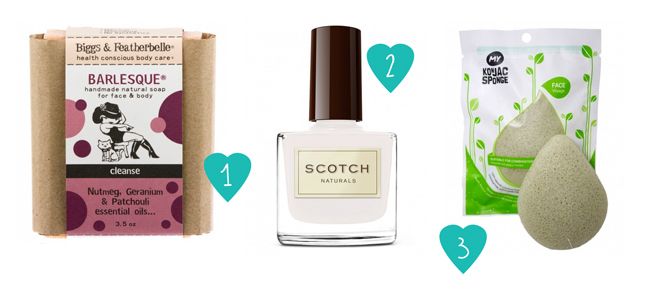 The beauty and makeup section of Abe's Market has some awesome things I'm dying to try out, such as:
one
,
two
and
three
. That
Barlesque soap
has the cutest cartoon packaging, which is the kind of thing that sucks me in every time!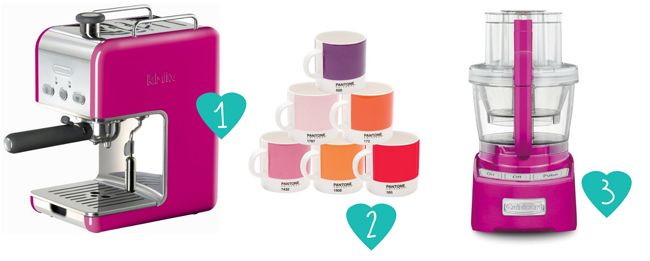 Lastly, just because, some of my Amazon wishlist items. Pink kitchen accessories:
one
,
two
, and
three
. I think that I'm going to seriously ask for that food processor for Christmas this year. Espresso machine? Just daydreaming...
*** This post contains some affiliate links, which helps to keep Betties N Brimstone up and running! ***
Rock On,
Jen @ Hell Razor
now playing: