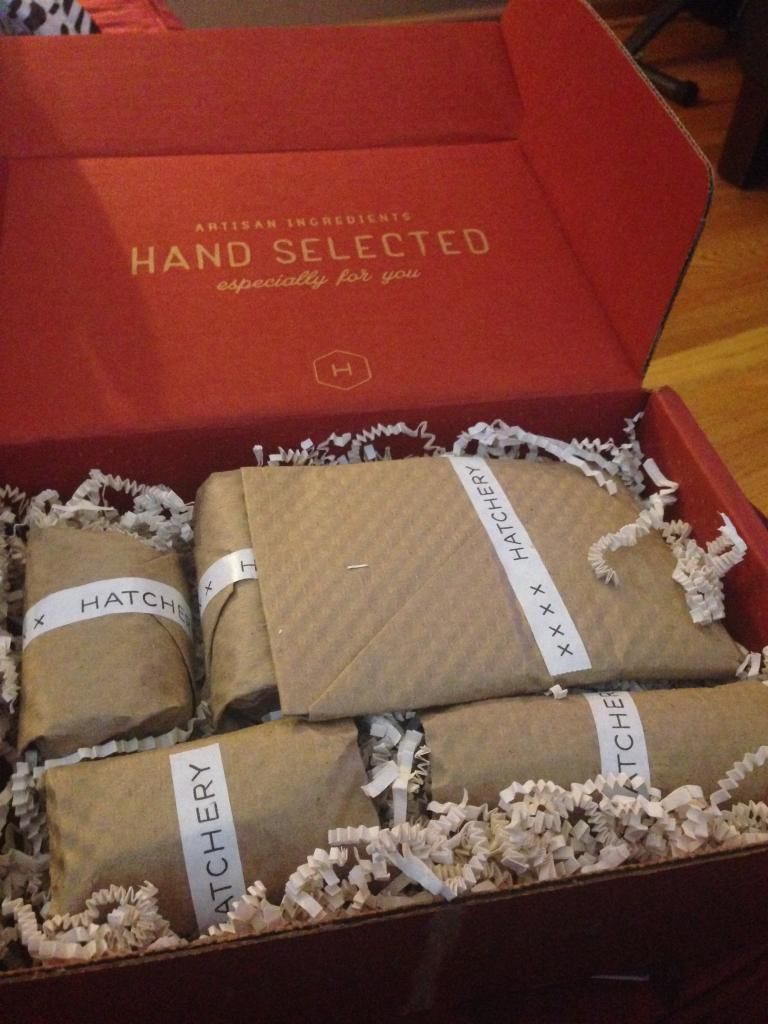 I LOVE Subscription boxes! I used to receive
Bluum
boxes for Gunnar, I had gifted Shane an awesome one called
Loot Crate
, and I currently receive
Graze
boxes and
eSalon
(as you read
here
...).
Since I adore these so much you can guess my delight when one of my Bridal Shower gifts was a membership to a new Subscription box that I have yet to hear about, it's called
Hatchery
and the premise is that you receive artisan ingredients right to your door. Being the crazy foodie I am, I could not wait till it arrived. When the package came today I did hesitate for a minute as perhaps I should wait for Shane as it was "our" gift....NAH! scratch that, I tore it open! And even better...all the products were wrapped inside like mini presents!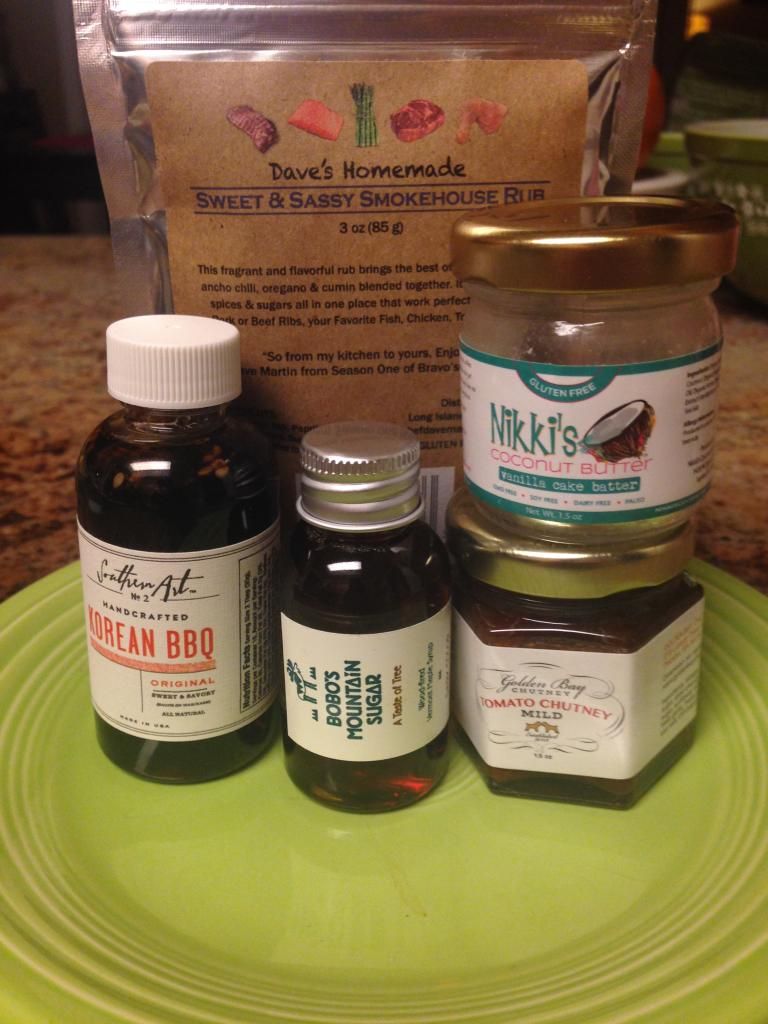 I loved the fun variety of what they sent. Included are recipes to use the products in or a link to recipes found on the
Hatchery
site. So far my favorite was from "
Nikki's Coconut Butter
" (note, the jar is empty!) as I stuck my fingers in the jar and proceeded to eat the entire thing. She has a bunch of fun flavors and I am glad this box introduced me to her product. I also tasted a drop of the maple syrup! It is heavenly! And I plan on using the BBQ rub on some tofu this week. I love this box!
PS Jen gets a cool box called
Art Snacks.
You can read about that
here
...
Stay Sweet,
Lisa
now playing: