dress - Forever 21+ / shoes - Dansko via Zappos / leggings - Torrid / denim jacket - GAP / glasses - BonLook / buttons - misc, see details in post
Hey! I think that I'm finally starting to get back into outfit post mode! I've got like three sets of outfit photos so far coming up to show you! Hooray! Today I'm posting my outfit that featured my new
BonLook glasses
that I've been talking about for a while, and finally arrived last week! I gave you a little preview Monday...
I enjoyed this outfit, as it has a
Ms. Frizzle
vibe to it. Got lots of compliments! I've also transitioned away from my larger Torrid denim jacket to my older, smaller GAP denim jacket. It's still a little bit tight, and I couldn't button it (yet) if I had to, but the other jacket was kind of overwhelming me. I like the look of the smaller, slightly more cropped jacket, even if it is still a little bit tight. My glasses dress is
about a year old now
, but I still love it as much as ever!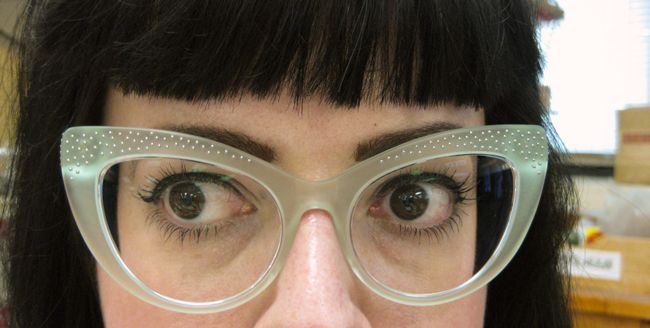 My Keiko frames are the
Miku Mint
color. I just couldn't resist. If I had more money, I'd also buy them in black, even though they're pretty similar to my
Derek Cardigan
pair. The tiny metal studs that cluster at the temples are too cute!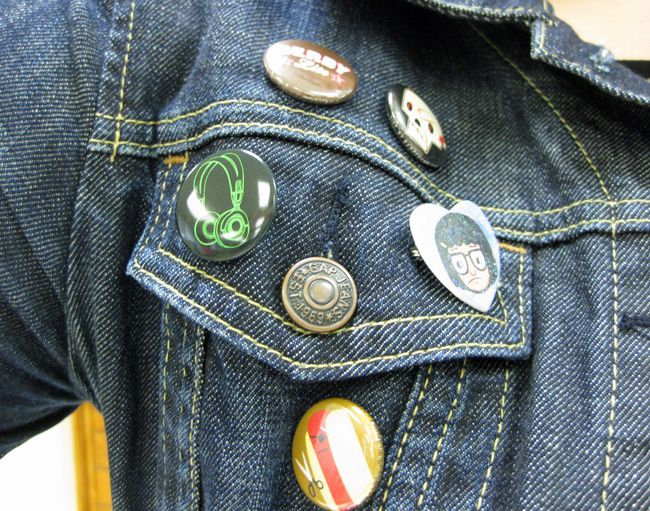 The best part of a denim jacket is the ability to decorate it with pins! Above: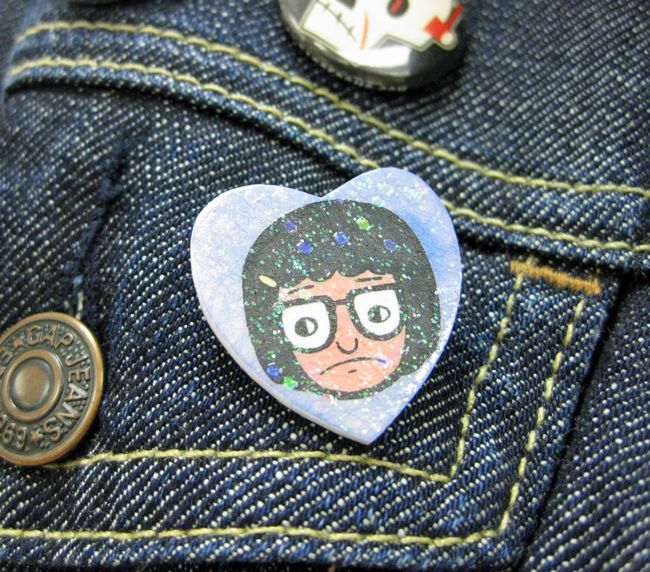 Tina Belcher is glittery! I may or may not have just purchased a couple of prints and more buttons (including that Wednesday Addams brooch) because I remembered how much I love
The Tiny Hobo
. I know that she just had successful
Kickstarter campaign
to make a line of clothing and I'd love to buy one of her designs on a t-shirt!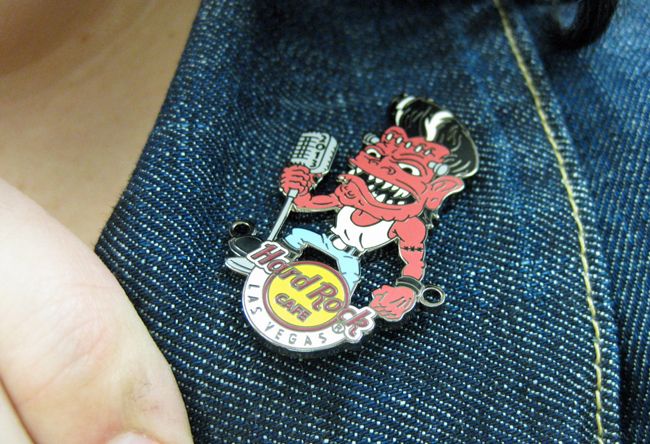 Here's my sweet rockabilly monster guy pin I bought from the Hard Rock Cafe in Las Vegas as a souvenir from
our summer vacation
!
Rock On,
Jen @ Hell Razor
now playing: