Welcome to another installment of Monday Loves, where I attempt to cheer myself up on a Monday by talking about things I like and good things that have happened. Let's go!
I hit up a few estate sales a few weekends back. Mostly a bust, except for this cool deck of Gypsy Witch playing cards (see above) for only $1! So, then I stopped by my favorite local antique stores and treated myself to a few new Pyrex pieces. Retail therapy!
These flowers from The Bouqs
(called "Fortified") are simply gorgeous. $40 for a dozen, shipped! How awesome! You can
read more about The Bouqs here
.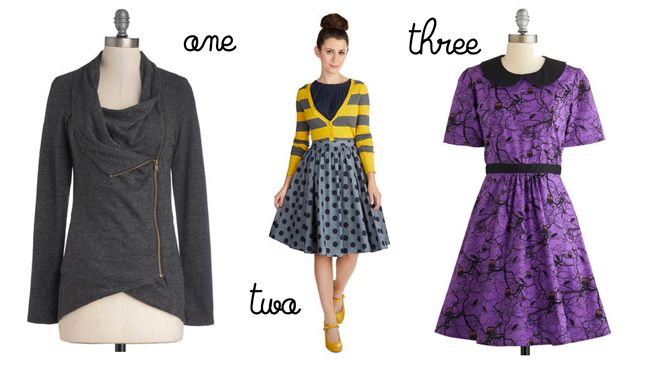 Back-to-school shopping. Ugh. At least the fashion is good! Here are three pieces I've been eyeballing:
one
,
two
,
three
.
These are a few of my favorite Abe's Market goodies:
one
,
two
,
three
. I've also been totally digging the "
Try for $2
" offers
ever since Lisa mentioned them
. I've found several yummy treats through that deal!
In other news...
Betsey Johnson wallpaper
is my new iPad background image!
Keiko Lynn has a line of glasses available on Bonlook
and I really want a pair of them.
*** This post contains affiliate links, which helps to keep Betties N Brimstone up and running! ***
Rock On,
Jen @ Hell Razor
now playing: