Hi y'all!
I bought this SWEET white vase from
Magnolia Market
…Unfortunately, it arrived broken so I had to glue it back together. Anyway, the cracks were really bugging me, so I decided to go shop for some of those spriggy floral arrangement sticky looking things from
World Market
in order to cover the cracks. They were 15 bucks or more! WAY too expensive… for me anyway. As I was driving to work the next day I noticed some dead thistle (aka: weeds) on the side of the road and had an idea!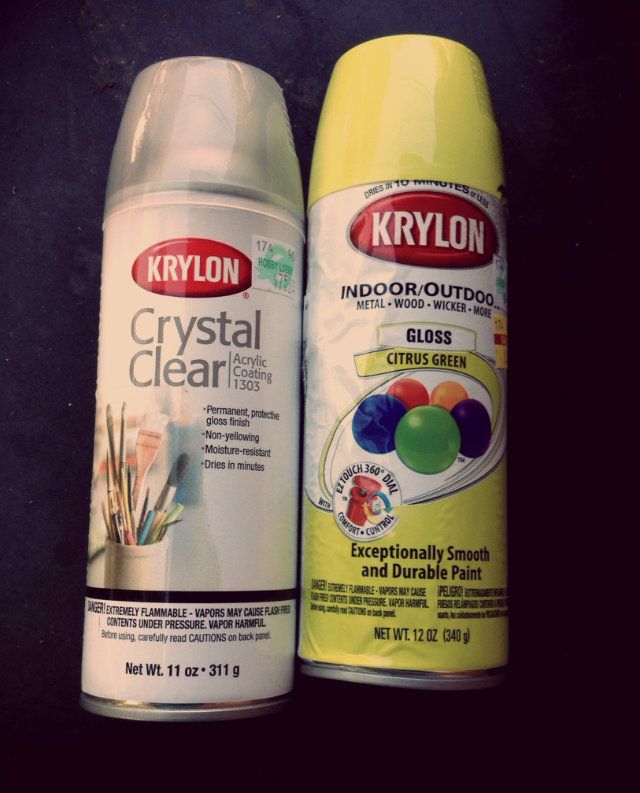 For this project you will need:
Dead thistles cut at your desired length
Spray paint in the desired color
Clear coat spray paint
Step One:
Dry out or find a dead thistle…they are everywhere…Just don't get caught by the fuzz if you're in an area where picking flowers or weeds is prohibited. Once you have your plant, pull out all existing seeds and check to make sure you plant is clear of all wildlife.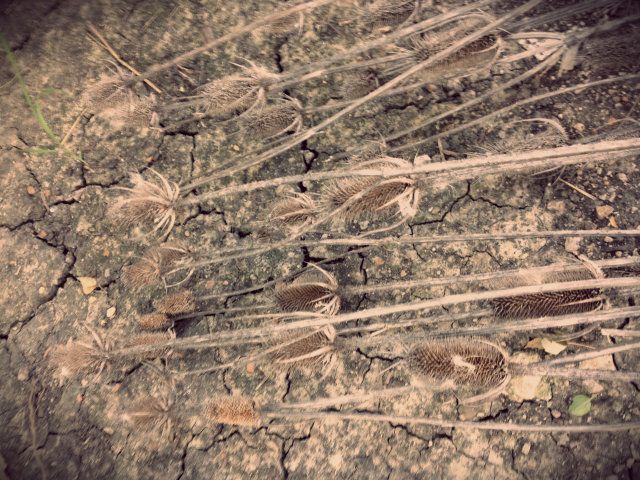 Step Two:
Prep an outside area for spray painting and place your thistle plant in the middle.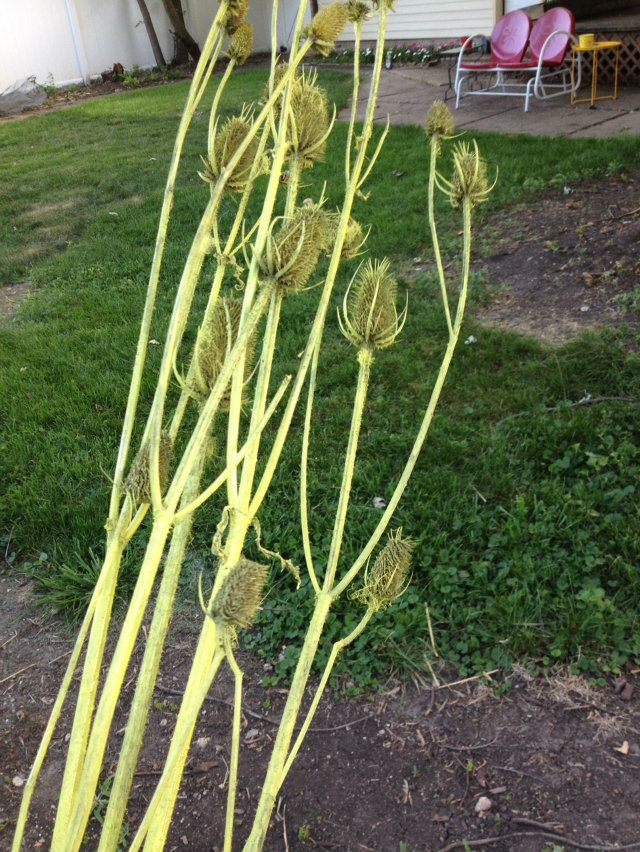 Step Three:
Spray paint, let dry a few minutes, flip the plant over and spray paint the other side. Repeat until desired color is reached. Then, spray the entire plant with clear coat spray paint.
Step Four:
Let it dry completely and then place in desired receptacle.
Done and done!
Until next time…
~Steph @ Calamity Layne