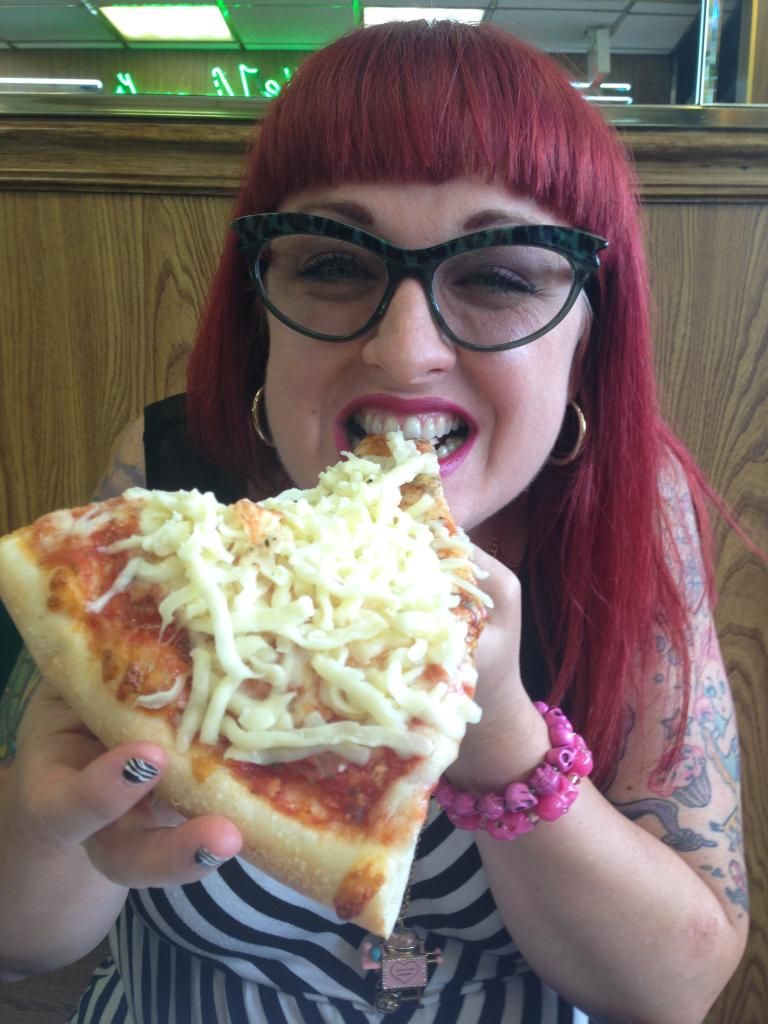 I am back from my "vacation" in NY. I put that in quotes because as much fun as I had it was also a lot of work. Getting everything together for a wedding, especially one that is in a state you do not currently live in is nuts. I have been back in Illinois for almost two weeks now and it seems that is how long it takes for me to become "human" and adjusted again!
Of course I had pizza from my favorite pizza place "
Little Vincents
". Do not worry! That is cooked...they are known for "cold cheese". I never tried it like that before and I am so glad I finally did.
One of the tasks at hand was meeting with my friend Roy and go over the wedding music. Roy leads a Rockabilly band called "
The Buzzard
s". I was fortunate that they were playing the weekend I arrived and I was able to get a bunch of family members and friends to come see them perform. I have loved their music for a long time so it was a no brainer to hire Roy and the boys to play the wedding. They do shows mostly on the East coast but also play at "
Viva Las Vegas
" in the Spring. If you go...seek them out, you will not be sorry.
Another "job" (which it wasn't because I had way too much fun with her) was to FINALLY meet my incredible officiant "
The Reverend D
". I ventured out to Queens to have some Thai get some face time with her and honestly I cannot believe we are having someone THIS awesome perform our ceremony. "D" is well known on "The Knot" and "Offbeat Bride" for her "out of the box" ceremonies. Since that is the direction we are going she got us completely. As a bonus her husband is a schooled mixologist and made me drinks to help me find our signature one for the wedding and "D" works for a tasty gourmet
mayonnaise company
that I will be featuring on the blog soon.
In between wedding biz and stuffing my face with all things NY I did my fair share of thrifting for Pyrex and bringing Gunnar to the beach. He is a total beach kid, I cannot believe what a little maniac he was by the water. He is for sure going to keep me on my toes.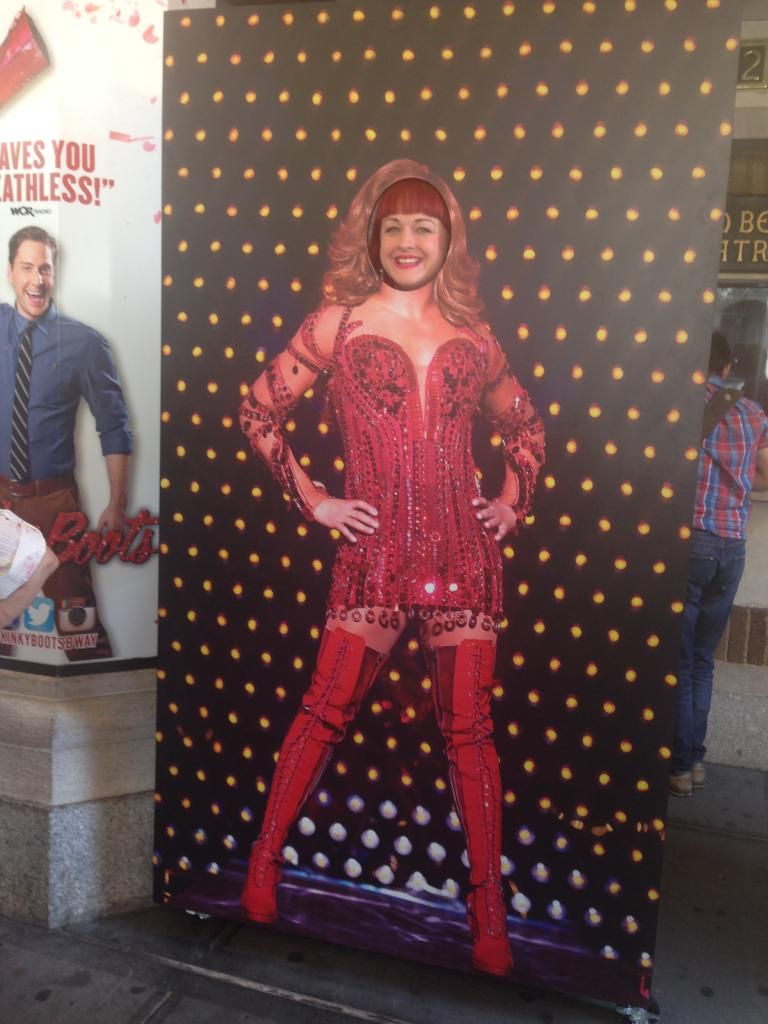 Last but not least my amazing bridal shower and bachelorette parties were held for me. I was blown away by all the details and planning my family and friends put together for my "Pink and Orange" (which are the wedding colors) shower. I was so happy to see so many people I love in one brightly decorated room. Shane and I received many amazing gifts mostly to cook with so you will see these items featured in recipes I post soon. My bachelorette day was spent in the City. We all saw "
Kinky Boots
" on Broadway, had an incredible dinner and then went to the
Russian Samovar
to cap off the evening with some crazy flaming vodka drinks.
All in all a great trip, but like I said...back to the land of the living. I am looking forward to sharing some cool new recipes. Tonight I attempted a vegan cheesecake with the help of my new nutribullet. Hoping it works out and I can share the recipe.
Stay Sweet,
Lisa
now playing: