Hiya all!
You may remember KickAss Frog from such shows as Vintage Garage 2014 1 & 2...Well, he's back...Starring in this blog post and showing you 10 new ways to use a vintage household item!
Use #1
Toothbrush and soap holder (the original intended use).
Use #2
His and hers razor holder.
Use #3
Makeup and makeup brush holder.
Use #4
Daily skincare caddy.
Use #5
Ring holder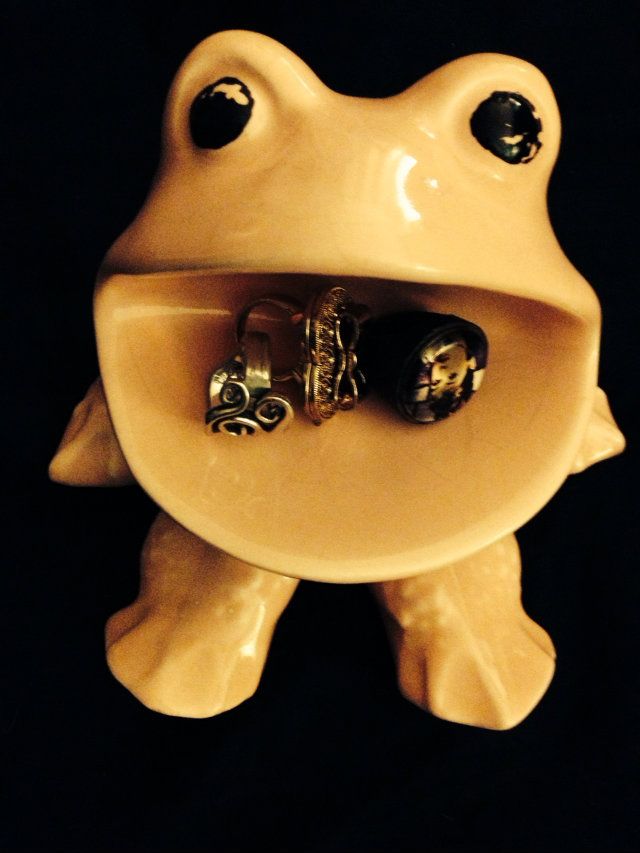 Use #6
Business card and pen holder.
Use #7
Spoon holder.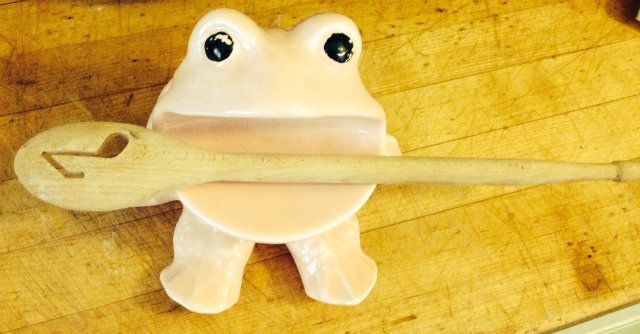 Use #8
Office caddy.
Use #9
Napkin & individual cutlery holder.
Use #10
Tea bag and tea spoon holder.
Let's have a round of applause for KickAss Frog...he's exhausted! Now I challenge you! Pick any vintage item of your choice can you think of any new uses for it??
Until next time!
~Steph @ Calamity Layne