I am a sucker for peas, I can eat a can of "Le Sueur Peas" as a dessert. One day at
Trader Joe's
I saw that they sold fresh English Peas so I snatched them right up. Usually I would serve them just steamed or throw them into a rice dish. Instead when I got home I decided to google and see if I could find a fresh and healthy recipe that would really utilize their flavor and the result was a Vegan creamy minted fresh pea soup!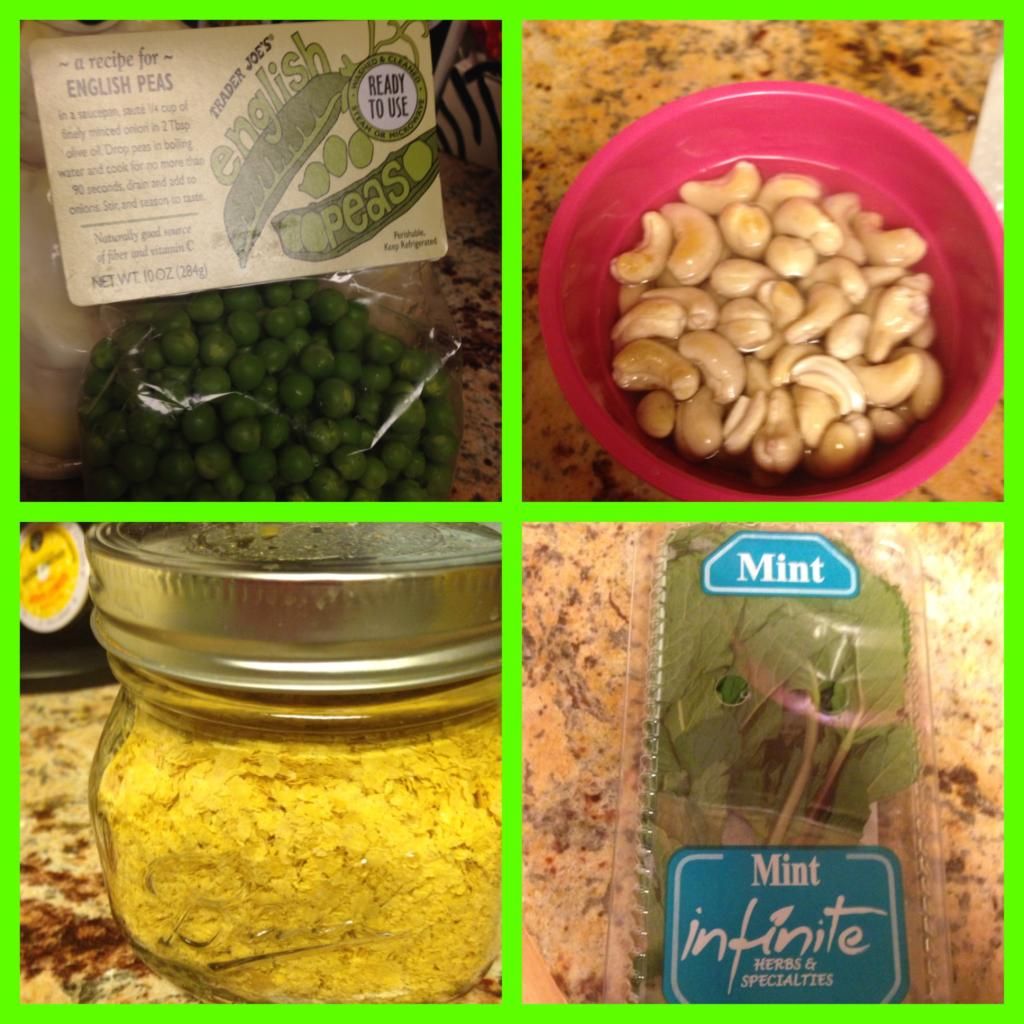 What you will need:
10 oz of fresh peas (you can get frozen, but I think they could get extra mushy)
1/2 cup of RAW cashews (soaked for at least 4 hours)
1/4 tsp sea salt
2 sprigs of mint leaves
3 Tbs nutritional yeast
pepper to taste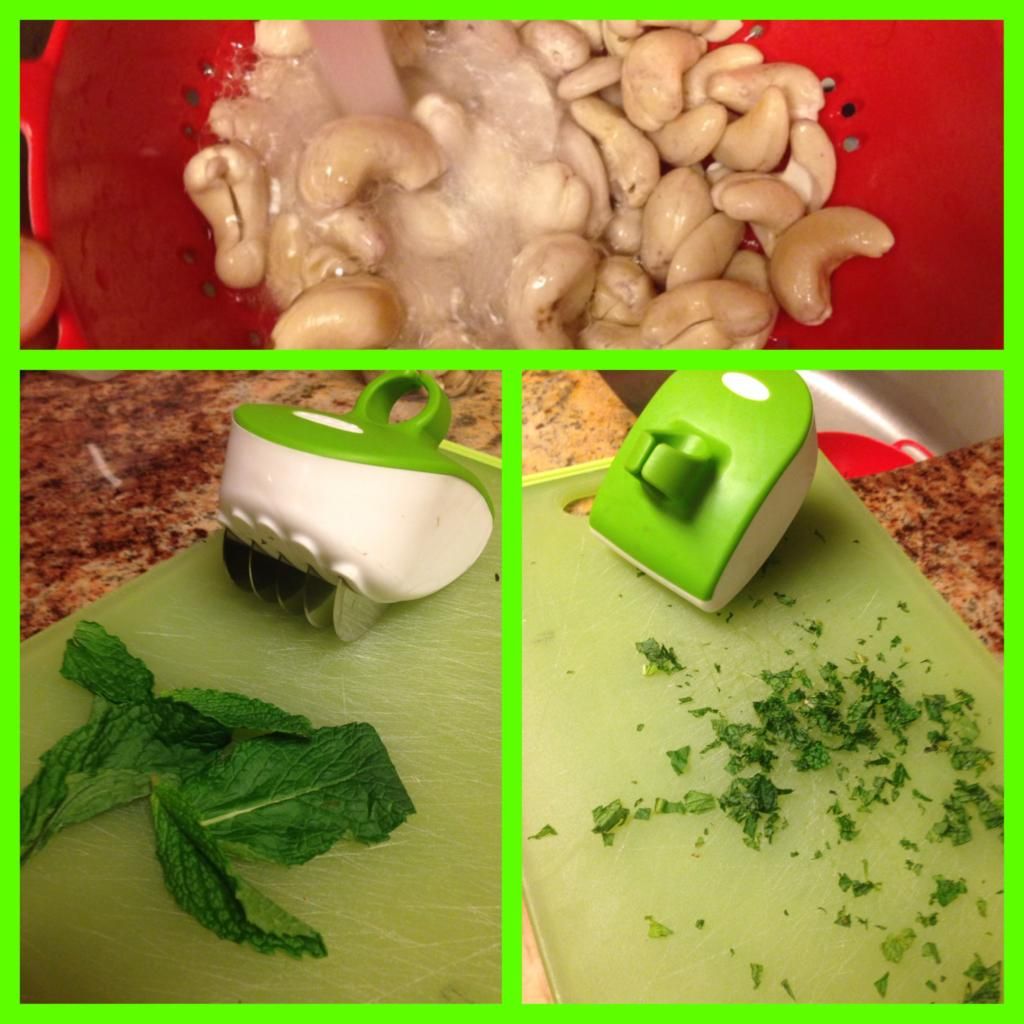 This is an easy PEAsy (went there) recipe.
Steam your peas.
Next take your cashews and rinse them till the water turns clear and drain.
Chop up your mint. See my fancy gadget? A shower gift that I love. It's a
fresh herb mincer
and I do not know how I cooked without it.
Want to up your game? If you have any
white truffle oil
you will want to add this to your soup as well. It's optional but encouraged!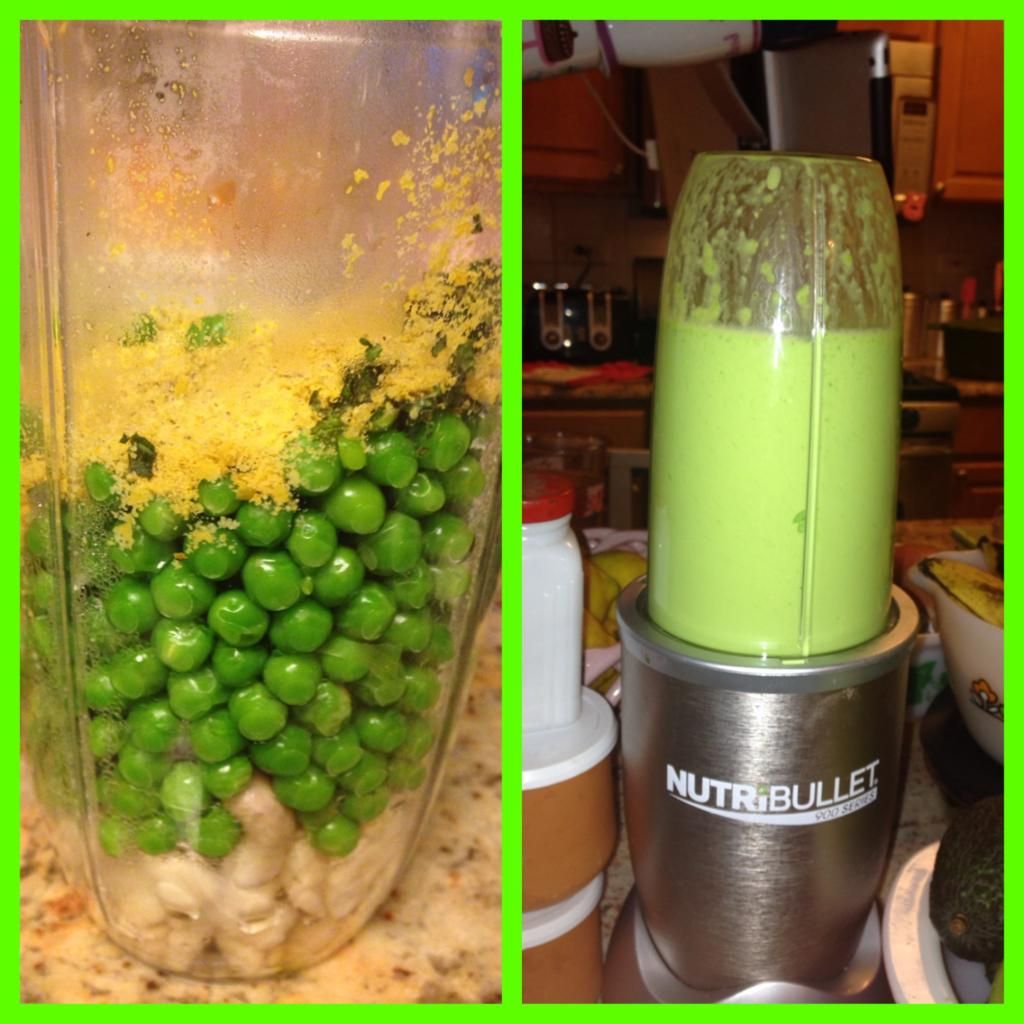 This can be made in a food processor but I think it would be best in a high powered blender like my
Nutribullet
(another awesome gift!).
All you have to do now is add the cashews, steamed peas, salt, nutritional yeast and one cup of water and then blend away. I also added a splash of the truffle oil.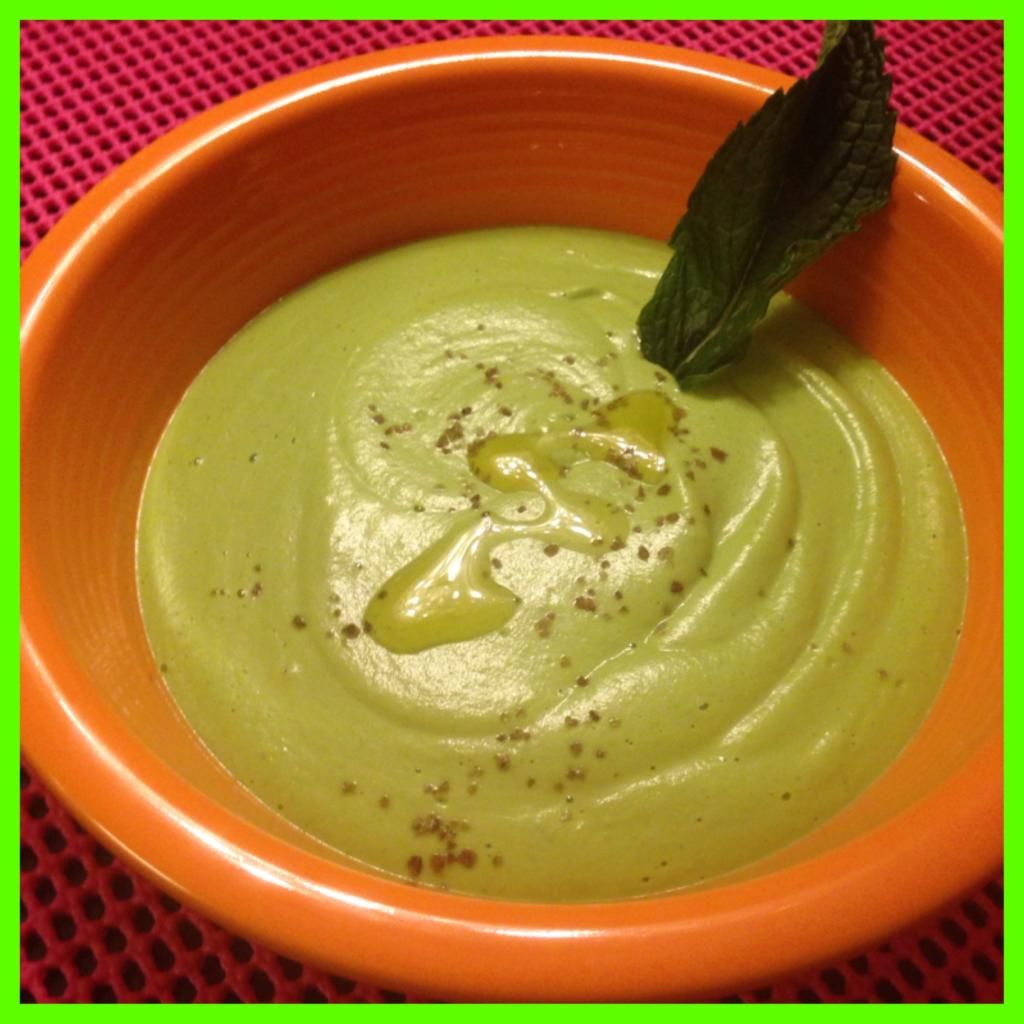 Since the peas are hot you can serve immediately. I added yet another drizzle of the white truffle oil and a sprinkling of my favorite smoked salt to add more dimension to the flavor. I really love how creamy this came out which is amazing as there is no dairy. We had it with a summer salad for dinner and it was perfect and light (about 150 calories a serving, this recipe makes three).
Stay Sweet,
Lisa
now playing: