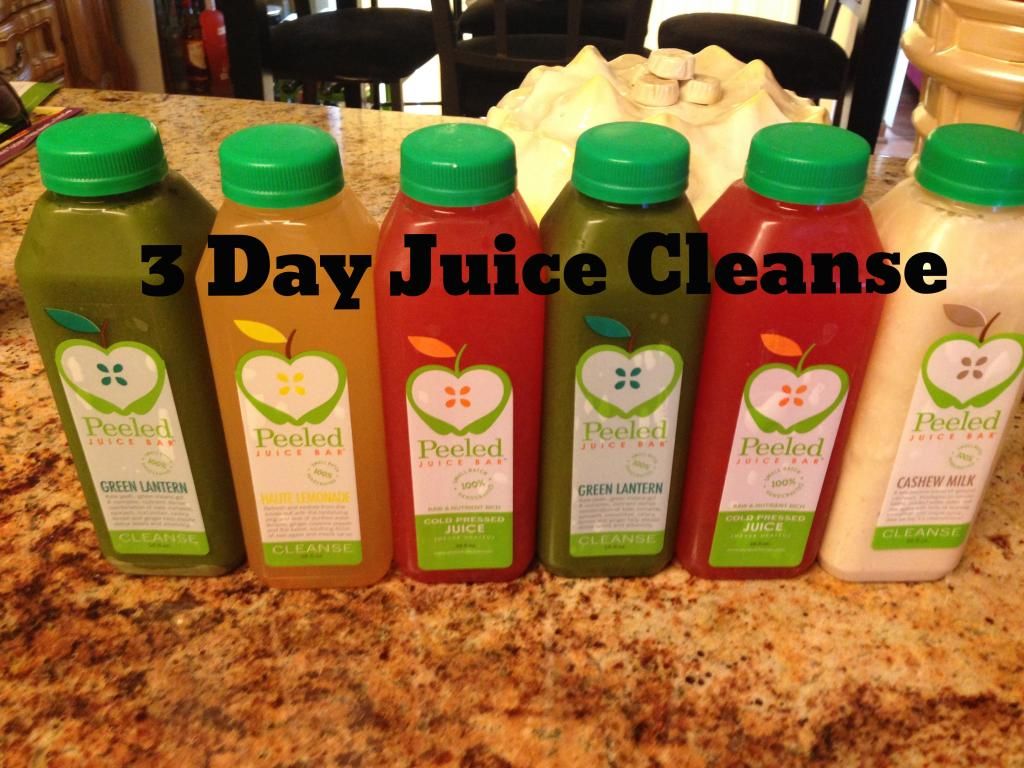 To continue in my healthy quest to lose weight I decided to have Shane and I try a juice cleanse. I wanted to use Pinterest (yet again) for its recipes on how to make you own. Unfortunately our juicer is a centrifugal juicer and not one of the masticating juicers that you need for these cleanses. What the heck does that mean? Without
technical term
s it means our juice has to be drank immediately unlike a masticating juicer's juice that can rest in the fridge for 72 hours. One of my friends had done this exact cleanse via
Groupon
so I looked and it was still there...SCORE! So I quickly purchased one for Shane and I. We had to schedule our pick up for the juice (they suggest a 14 day time frame but kindly squeezed us in) at the Evanston location and then planned our weekend of extra clean eating (aka eat ALL the produce so we don't waste it) and started on a Monday.
The company we purchased the juice from is called "
Peeled Juice Bar
". It is Chicago based with two locations. We did the "Classic Cleanse" this is what their website has to say about that :
"
The Peeled Classic Cleanse gets the detox juices flowing. Our carefully selected blends of fresh, cold pressed ingredients gently guide the body to release old toxins, diminish free radicals and cleanse the blood."
So the premise is, for three days we only drank the juices provided (and water and plain green tea). We had 6 juices to drink every two hours. The first a green juice, then a spicy lemonade, a watermelon juice (more on this one later), green again, watermelon again and then a cashew milk at the end of the day.
Now, I was expecting a beet juice and not watermelon juice and I was upset as I thought it was a mistake. I quickly contacted "Peeled" and they promptly got back to me and told me this was the replacement for Summer as it is lighter than the beet. They offered to fix the oversight of not telling me this and that I could pick up or they would send me the beet juice. I was actually OK with the swap (as soon as I knew it was part of the cleanse) and as soon as Shane got over watermelon (weirdo does not like watermelon) we were back on track. "Peeled" even went as far to offer me a complimentary "Maintenance Pack" and two of the missing beet juices for a future visit. I was floored by their customer service. I cannot wait to go back and pick up these juices as they also sold fresh fruit Popsicle's and a kiwi one "winked" at me when we were in the store.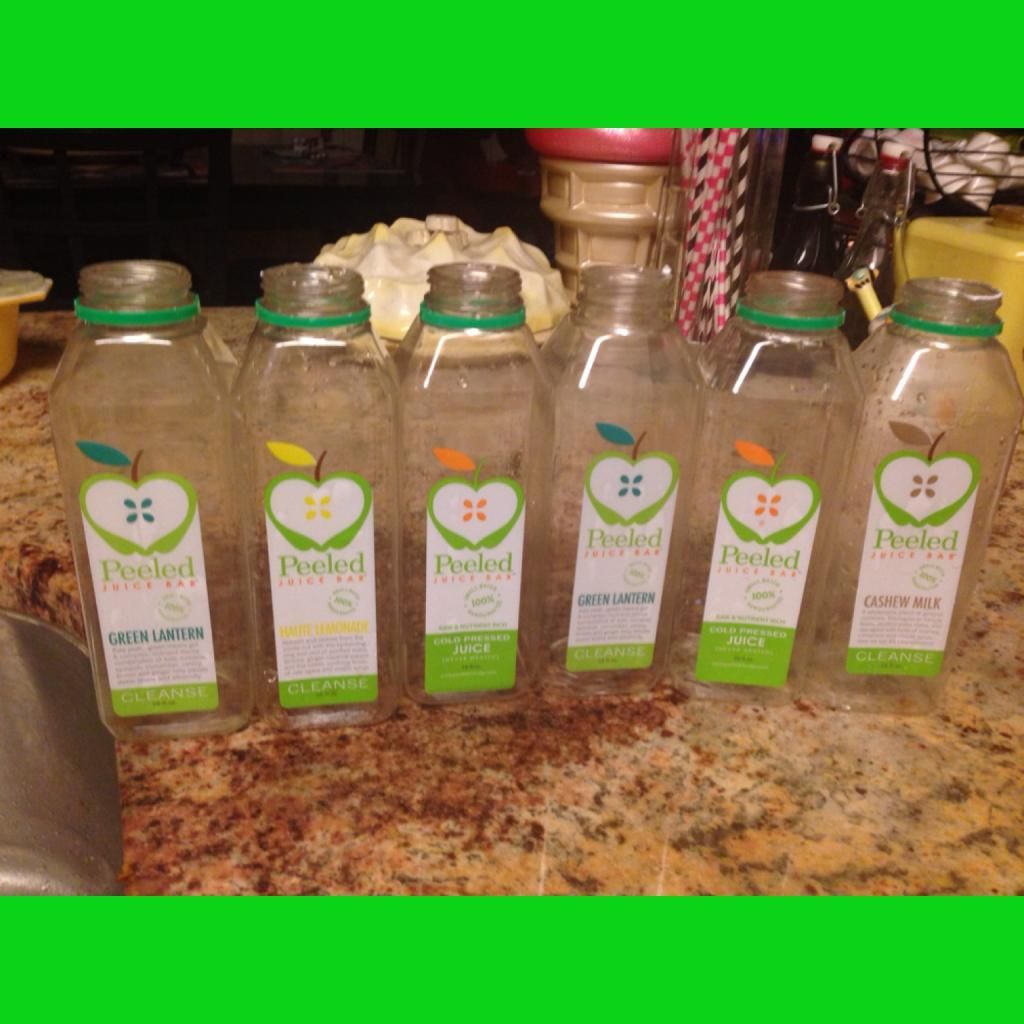 So how did it go? Well, day one I was really into it. I felt it was easy. I was not hungry but I did miss my daily coffee. All the juices were tasty, the "Green Lantern" was a little more "GREEN" than I am used to but I slurped it down.
By day two I was getting a little crazy. I was a tad tired and had the desire to chew. I still kept on track and drank all of my juices but our daily family walk was tough...nothing like the smell of BBQ when you are not eating solid food.
The last day I was really tired, I only could get over half of the green down but enjoyed my other juices. I was craving to chew so badly. I actually accidentally "cheated" by popping a piece of gum in my mouth...but I was seeing a friend and felt I had "lettuce" breath! The nightly cashew milk juice was indeed a treat.
Would I do it again? Maybe, but not three days. I do feel great today. It was weird adjusting to food again. Shane and I both lost weight in the three days...some water weight I believe. I do know how great this was for our system and it made me really appreciate the fresh food we had today.
If you are local check out "
Peeled Juice Bar
", the juices are great, the cleanse is easy to follow (on a whole..while sacrificing chewing!) and their customer service is spot on.
Stay Sweet,
Lisa
now playing: