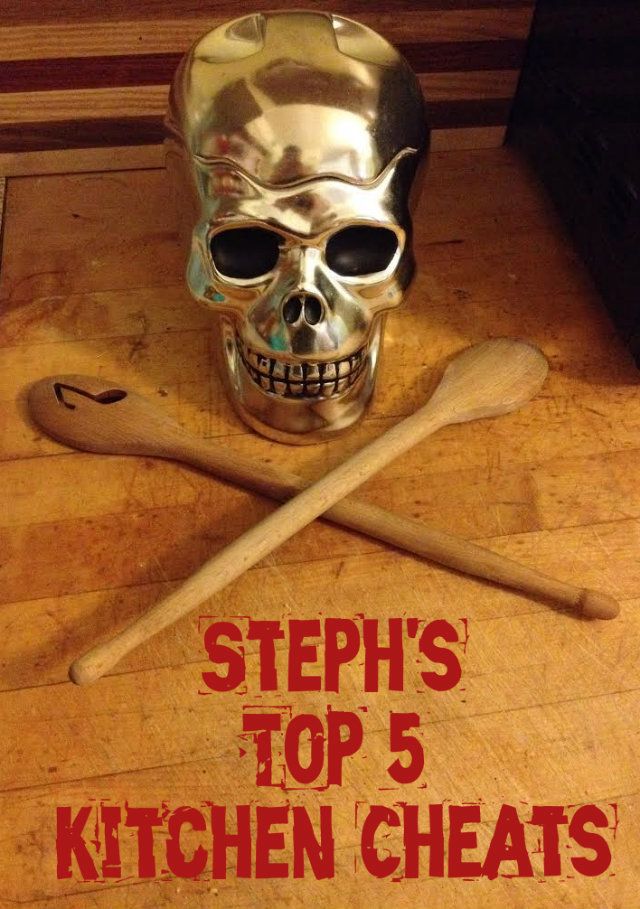 Hello there!
I don't now about you, but I don't fancy myself a Martha Stewart type...So, when I think of something clever in the kitchen...I tend to get a little giddy. I've been spending more time in the kitchen lately in order to trim my waistline and bulk up my bank account. In my quest for heavier pockets and lighter scale readings, I have run across some pretty nifty little tricks. Here are my top 5 faves!
#1 Makeshift Veggie Steamer
I always used to steer clear of any recipes that called for steamed veggies because I HATE steaming them in the microwave I don't have a steaming basket. Problem solved...Last week I really wanted to try this steamed broccoli recipe...it was fortuitous that I had washed spinach in my metal colander an evening prior. I grabbed a sauce pan, filled it a quarter of the way full with water on the stove, and when it began to boil I threw my colander over top of it with broccoli in it! It steamed in 5 minutes!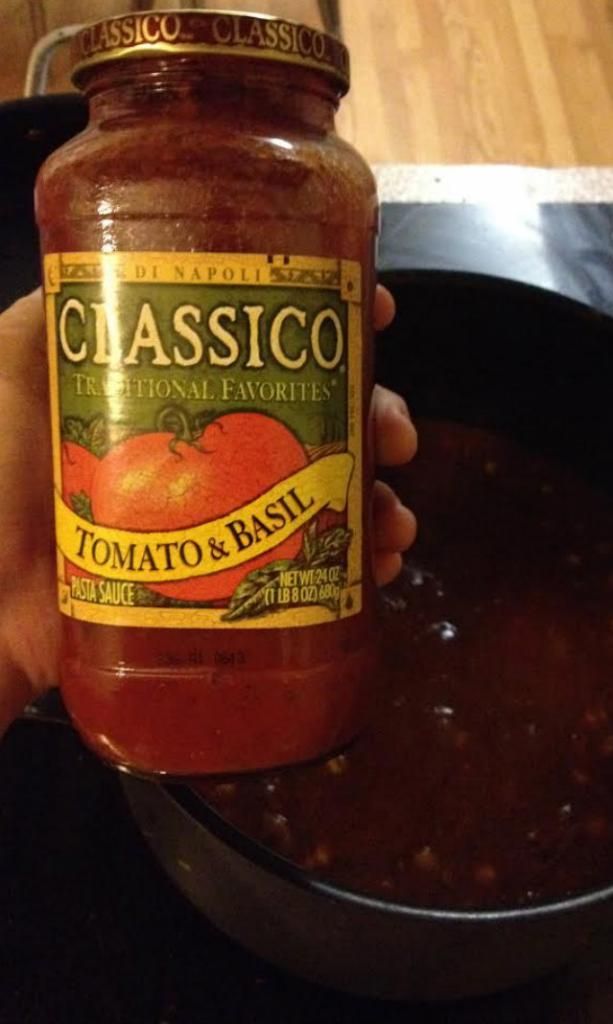 #2 Turkey Chili Failure, Redemption by Pasta Sauce
Because I'm SO good at planning ahead...*cough...I began making turkey chili and realized I was ALL out of canned and even fresh tomatoes...Ahhhh, I didn't want to waste all of the food I had just slapped together in one pot!....I scoured my cabinets and fridge for tomatoes...(I usually keep a few cans on hand for soups and other stuff) ALL OUT! I turned to the pasta section in my pantry and found a jar of pasta sauce...italian sausage style...I ended up using that and doubling up on the chili powder & cumin. It turned out GREAT! Two thumbs up for Prego.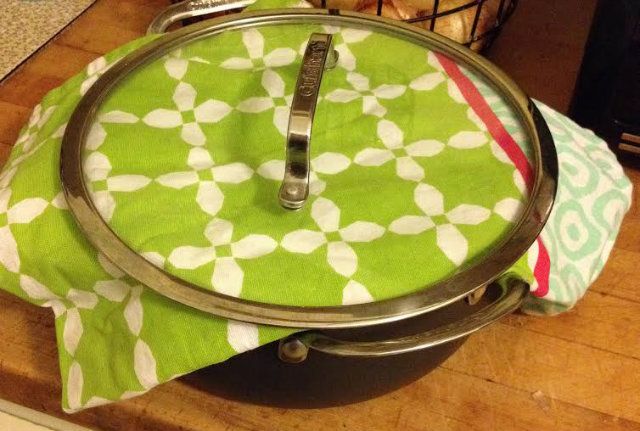 #3 Homemade Rice Steamer
Ok, I'm really into steaming...it's healthier ok! Anyway, I have a tendency to make soggy rice and it gets irritating. I made rice the other night with some grilled chicken and the rice finished cooking first (you know...the planning ahead thing again). So, in order to keep the rice warm I placed a kitchen towel over top of the rice pot and put the lid back on. Voila! Steamed rice...on accident!
#4 Melting Chocolate Without the Mess
Alright, so I was out of pots and was too lazy to wash ONE in order to melt some chocolate for strawberry dipping (It's kinda healthy, right?). Anyway, I had just made coffee and thought about the hot pad...I took a pyrex bowl (oven safe people!!!!) and put it on the coffee pit burner and put the chocolate inside...Boom! Melted chocolate without soaking pots and pans.
#5 Cutting Onions Like a Pro
Ok, I learned this over the 4th of July because I suck at cutting onions and my friend couldn't take it anymore...Honestly, I'm still suck at cutting them this way too...HOWEVER, for those of you with patience and onion cutting chops...you might excel in your efforts with this tip.
1. Cut your onion in half.
2. Cut lines into the "face: of your onion longways, but leave the outer-most skin in tact...(think bloomin' onion)
3. Cut the onion into "slices" and you will have tiny cubed onions for your next meal.
Until next time!
~Steph @ Calamity Layne
Bob Wills & His Texas Playboys - Roly Poly: