Happy 4th everyone!!!
Have people coming over, but not a lot of time to whip up a sweet treat? Have I got the answer for you! Try a baked custard! More than likely, you already have everything you need for this recipe in your kitchen.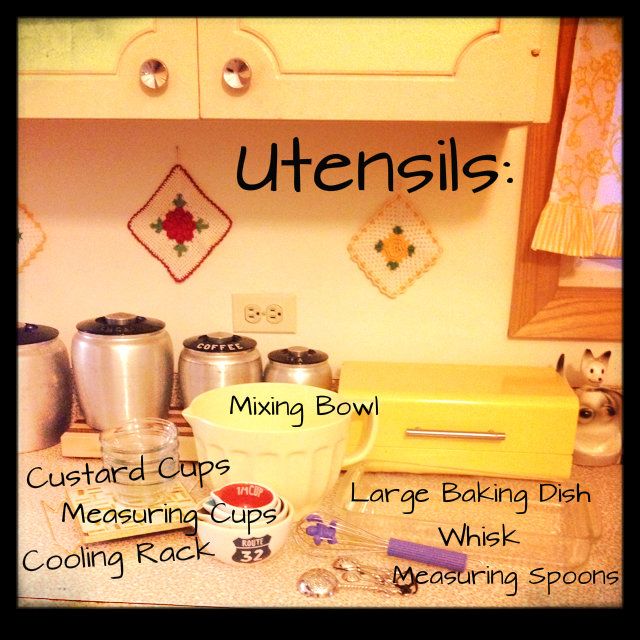 This recipe ended up making more custard than my 4 custard cups could hold, so I used a small pyrex cup (as you will see later on).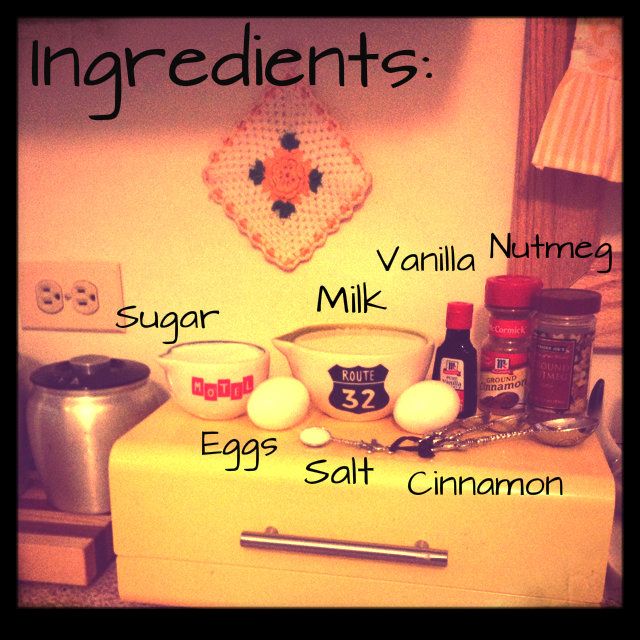 Step One:
Pre-heat your oven to 350° and in your mixing bowl, whisk together:
2 eggs
2 cups milk
1/3 cup sugar
1/4 teaspoon salt
1 teaspoon vanilla (this is optional)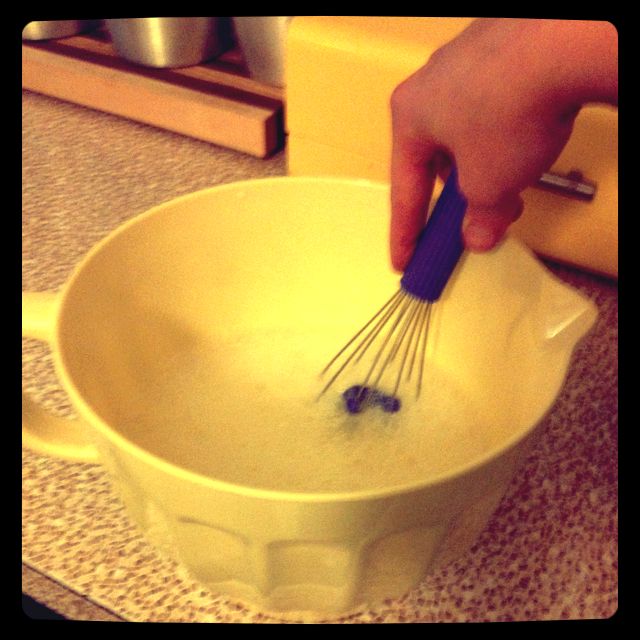 Step 2:
Pour mixture into four (or eventually 5 in my case) un-greased custard cups. You can use glass Pyrex ones like me OR you can use those cute & colorful stoneware ones.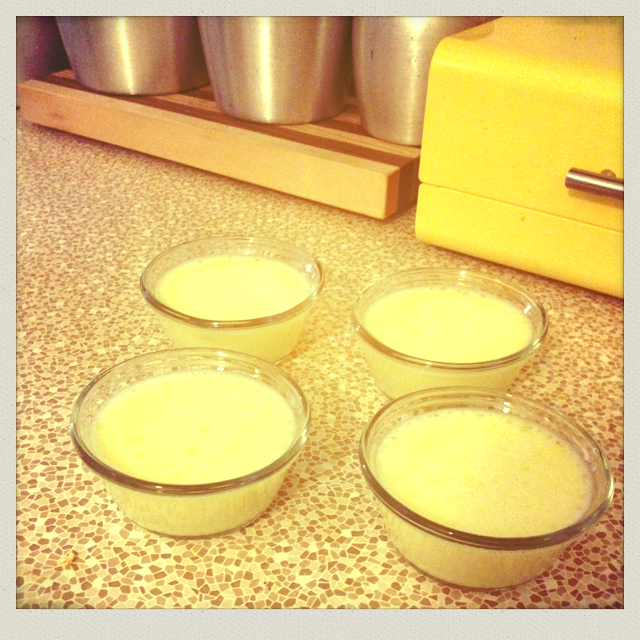 Step 3:
Place your custard cups in a glass baking pan. Then, pour hot water in to the pan AROUND your custard cups (only fill the pan to about 3/4 in).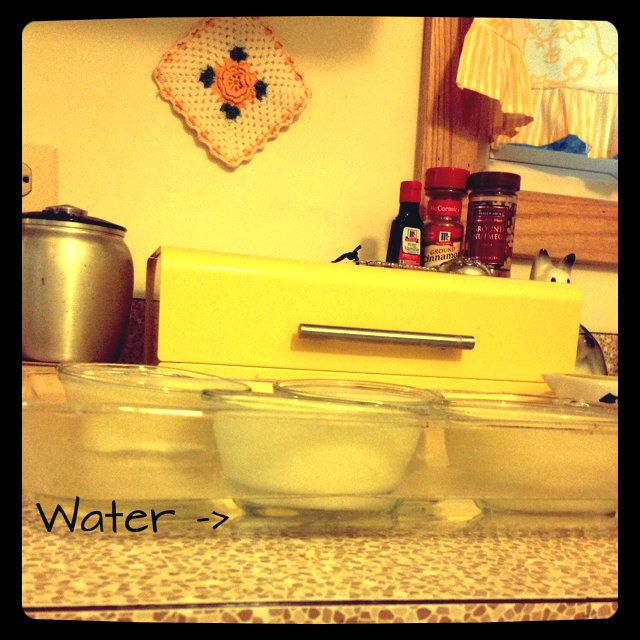 Step 4:
Bake (uncovered) for 50-55 minutes or until a knife inserted near the center comes out clean.
When they're done, (yes...they will be a little sloshy...I learned this the hard way) remove the custard cups from the water onto your cooling rack (**Important note** If you keep them in the water they will continue to bake and will curdle). Serve warm or chilled and be sure to keep leftovers in the fridge!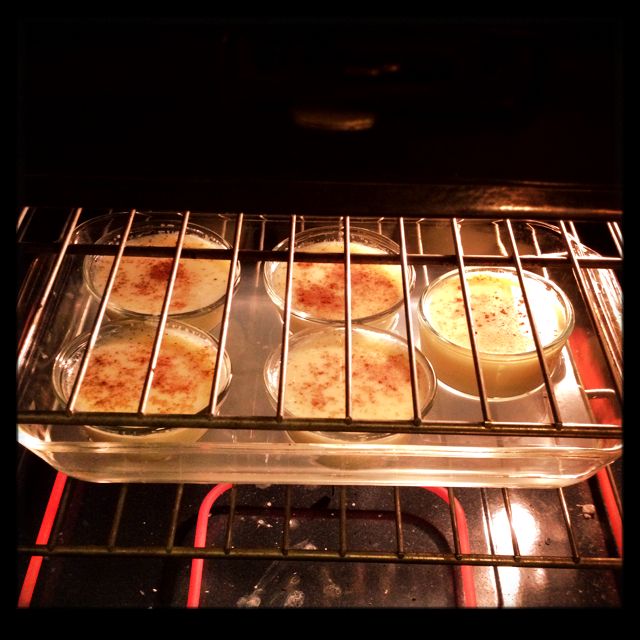 Mmmmmmmm....Enjoy, boys and girls!!!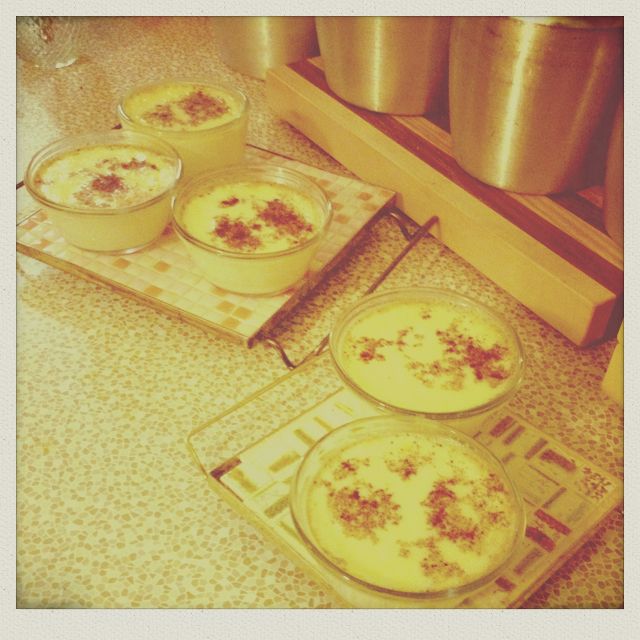 Until next time!
~Steph @ Calamity Layne