I love having bangs, and for most of my life, I've had them. One of my favorite things about them is how many different ways there are to wear them! In this post, I detail four different kinds of bang styles...
Sideswept Bangs:
#tbt! These photos from 2009 show my hair when I had long sideswept bangs (and a bleached streak!) I love the look of sideswept bangs, but truth is that they were kind of tricky to style and to get to stay in place. Hairspray was my best friend. Most days, I just kind of pushed them back in with the rest of my hair, hence the only "good" pictures I have are from weddings when I had my hair done professionally!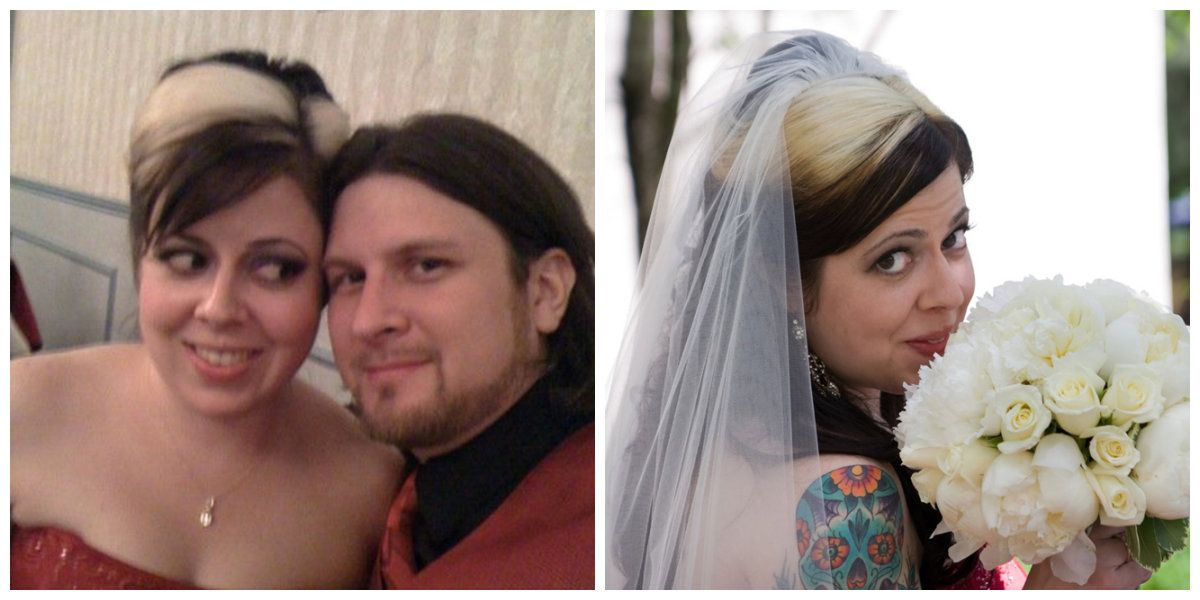 Blunt Bangs:
When I chose to ditch the sideswept bangs, the next step for me was a blunt style of bangs. This straight-across cut is easy to style, provided that you get them trimmed often to your preferred length. My personal favorite is right at the eyebrows, but many girls prefer a slightly shorter look. (P.S. Look how skinny I was in these photos!)
FYI - Blunt bangs are Lisa's preferred style!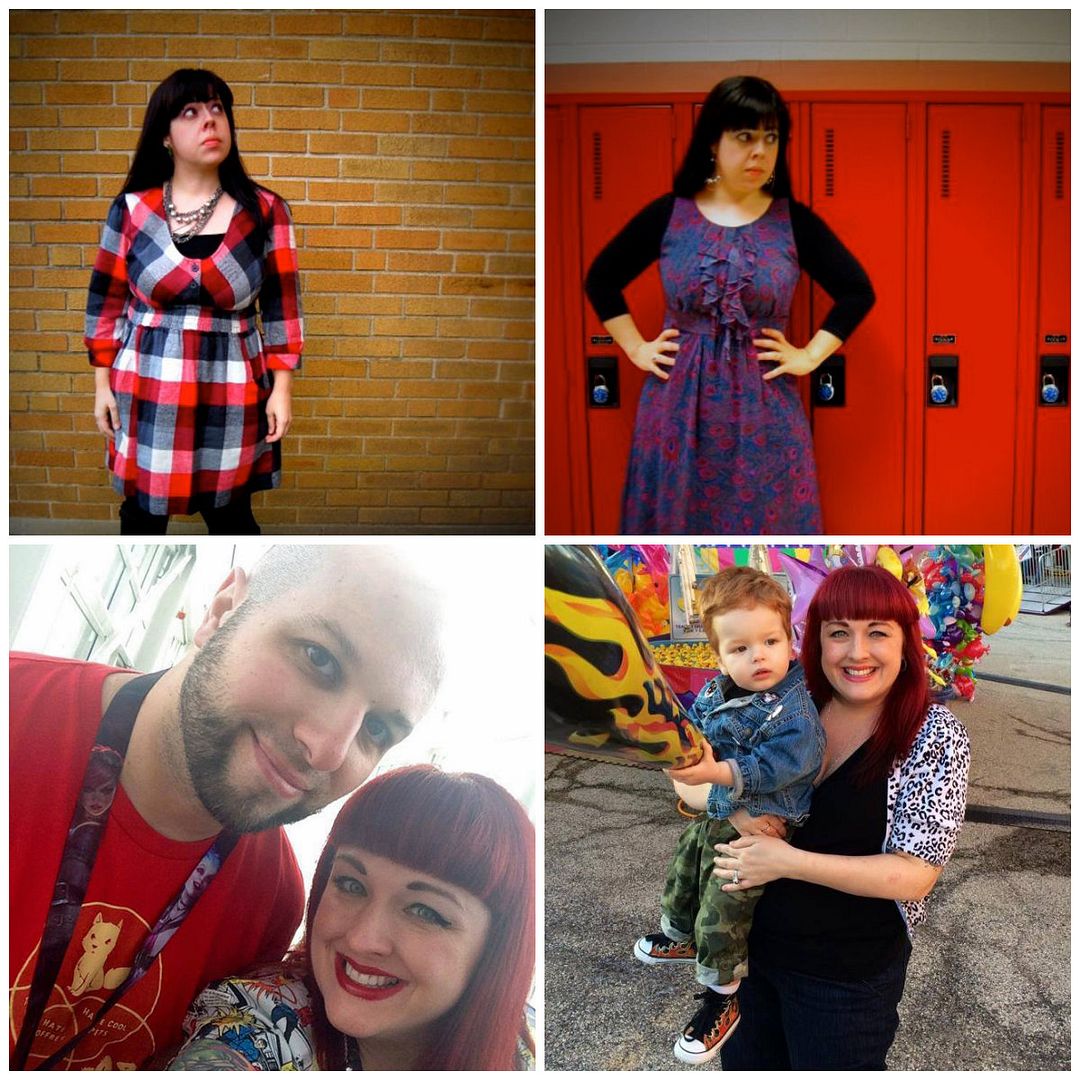 Diagonal Bangs:
For a while now, I've had diagonal-cut bangs. I'm a big fan of this style, and I can usually go for longer periods between trims with this style. In fact, when they got too long, I'd often just start sweeping them to the side, a la 2009.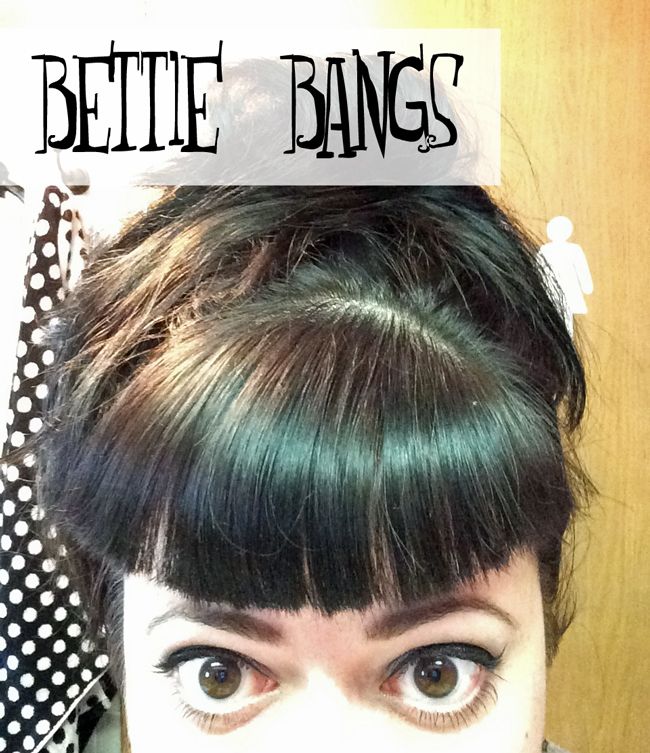 Bettie Bangs:
Just last week, I jumped on the bettie bangs bandwagon and changed my style yet again! Bettie bangs are a rounded bang - longer in the center, and shorter on either end. This style of bangs is named after
Bettie Page
, and the look is very retro/rockabilly. If you choose this style, make sure that you find a hairdresser that's familiar with retro/rockabilly styles, so that your trims are done correctly. Thankfully, we have Megan at
Floyd's 99 in La Grange, IL
to keep us looking sharp!
FYI - Bettie bangs are Steph's preferred style, too!
With so many different options for bangs, which one will you choose?!
Rock On,
Jen @ Hell Razor
now playing: