Hi there!
Julep
nail polish invited us to participate in their quest for nail polish inspiration. They're asking fashion bloggers to come up with they're very own custom color...Seriously!?! How could I resist?? :) Not only do I love Julep products, but the chance to win my own custom nail color?? I'm all about it!!! I've decided to call mine Whistle Bait!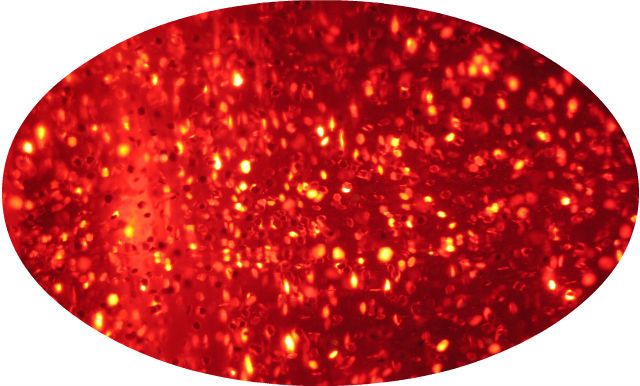 A maraschino cherry red polish with bright gold flecks of sparkle inspired by all of my favorite things -- rockabilly, hot rods, vintage, and kitsch! ;)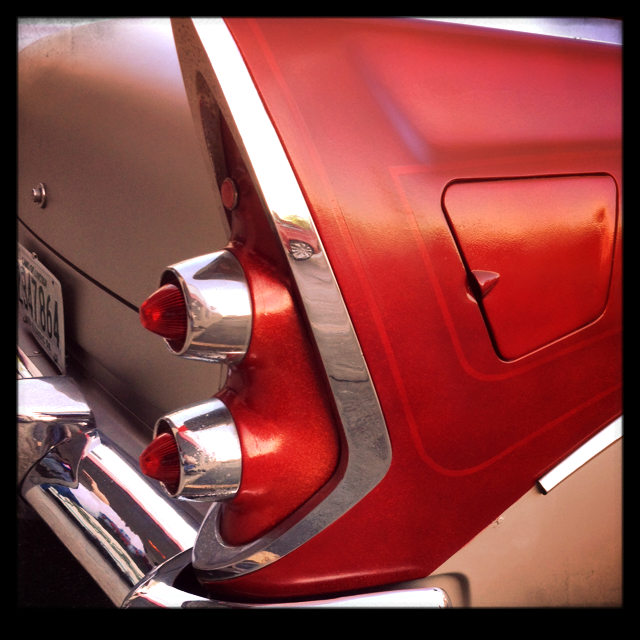 Fins, fenders, and shiny bright red paint! Classic cars are definitely some of my favorite things! ;) I saw this one at the Brauerhouse car show last week! Love at first sight!
Rockabilly style! Betty bangs,winged liner, red lips, cherry earrings, and matching red necklace! All that's missing is some sparkly gold and red nails!!! ;) I enjoy bold accessories and makeup along with a fun vintage dress. Don't be afraid to strut your stuff, ladies! A little confidence goes a long way! ;)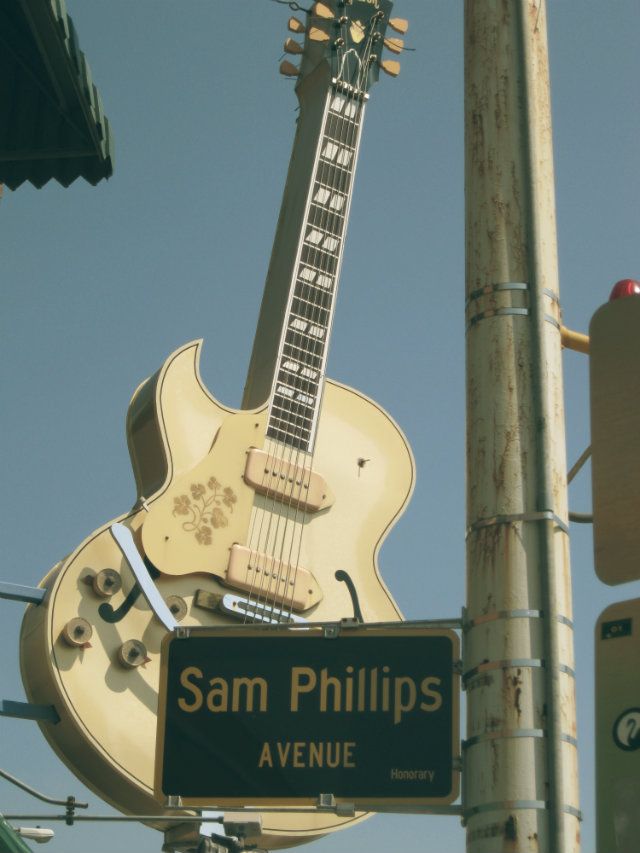 Sun Records in Memphis is the birthplace of rock and roll and was named "Sun Records" as a sign of sam Phillips' perpetual optimism. Of course if you're churning out artists like Elvis, Johnny Cash, and Carl Perkins...how can you NOT be optimistic?? ;) It's one of my favorite places to visit in Memphis (aside from graceland, of course) and you can't miss the giant GOLD guitar right outside the front door on Sam Phillips Avenue!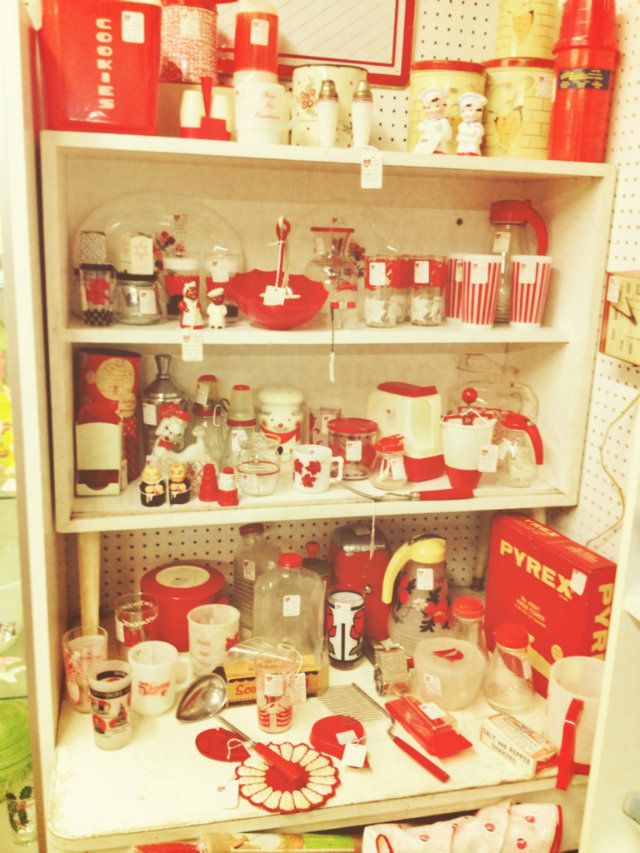 Kitschy, vintage, kitchen ware! If I could've I would've bought the lot! Prefect for a vintage rockabilly kitchen and the perfect color scheme!
You can find YOUR perfect color on Julep's website. Click
HERE
to check out their new spring colors!
Until next time!
~Steph @ Calamity Layne