Today I'm on a plane and I'm off to LAS VEGAS! My husband and I are celebrating our 5-year wedding anniversary by renewing our wedding vows with Elvis at
A Elvis Chapel
on Friday the 13th!!! That's right, our wedding was on June 13th - originally a Saturday, but our 5th anniversary is going to be on Friday the 13th, and I'm super excited about it!
I bought a super cute dress for the ceremony: a
Hell Bunny Plus dress via Hot Topic
that has bats all over it, and I'm making my own birdcage veil with Hell Razor skull flowers to wear with it!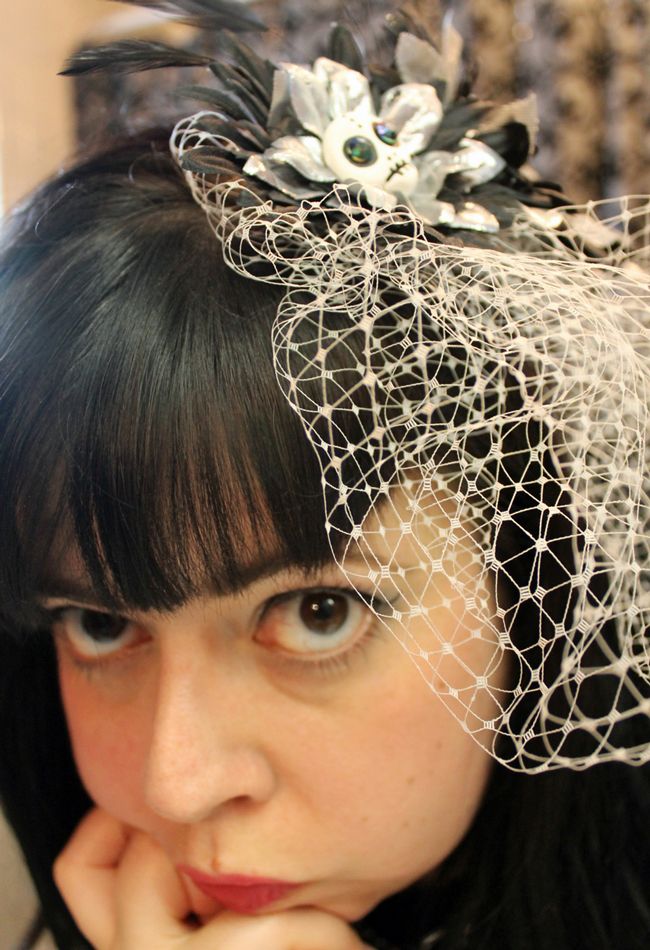 We'll be staying at the
Aria Hotel
, which I'm pretty excited to check out, as it boasts really modern, high-tech rooms, which is right up our alley. We love stuff like this - when we go on vacation, Todd and I are likely to just hang out in the room, rent a movie, and order room service! It's so nice to just sit and do nothing sometimes...
The only other plans we have made so far while we're in Vegas is that we bought tickets to
The Beatles LOVE by Cirque Du Soleil
- I've never seen it, but my mom is a huge Beatles fan, so I know all of the songs simply because I've grown up with them my entire life. I think that this show will be really awesome!
I can't wait to share the details of our trip with you after we return! I know we'll find even more fun things to do and see while we're there!
Did I mention that Todd and I have never had a proper honeymoon? This will be the closest thing we've ever had to one, so I'm super psyched!
Rock On,
Jen @ Hell Razor
now playing: