I am having a love affair with radishes. I have been throwing them in my tuna, dipping them in hummus, slicing them on bread with butter and a little salt and of course putting them in salads. When I went to my local
Farmers Market
last week I had to pick up some, and I purchased two different varieties to snack on. When I was scanning through Pinterest I came across a pin for pickled radishes and I noted that I had everything needed to make them....and so I did!
You will need: radishes of course (about 20 or so, depending on the size), peppercorns, honey, garlic, salt and white vinegar. First you need to chop the leaves off and wash the radishes well. Then you need to make nice, clean slices. I used my Tupperware
Mandoline slicer
. My friend Jessy works for Tupperware and has hooked me up with some awesome gadgets from Tupperware, this being one of them...if you need any Tupperware check out her
site
. (PS Shane did not trust me with this thing, so he sliced!)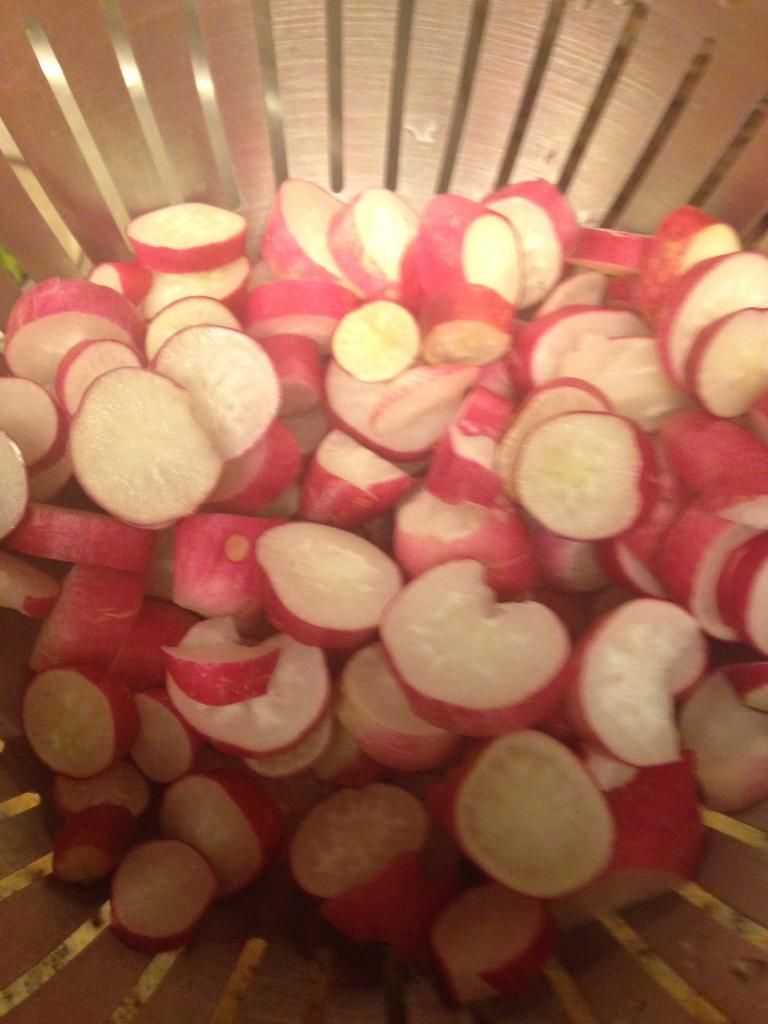 This is such a no brainer recipe...take 2 1/2 cups water, 2 1/2 cups white vinegar and 2 tsp of honey, 1 tsp of sea salt and boil in a non reactive pot on the stove for 5 minutes. Then you carefully pour the boiling mixture into your sanitized jar full of sliced radishes. Next you will add two garlic cloves (I cut mine in slivers) and a tsp of crushed peppercorns (I used my favorite PINK peppercorns). Now you wait till the water cools down, shut the lid and put it in the fridge. In 24 hours you have delicious pickled radishes.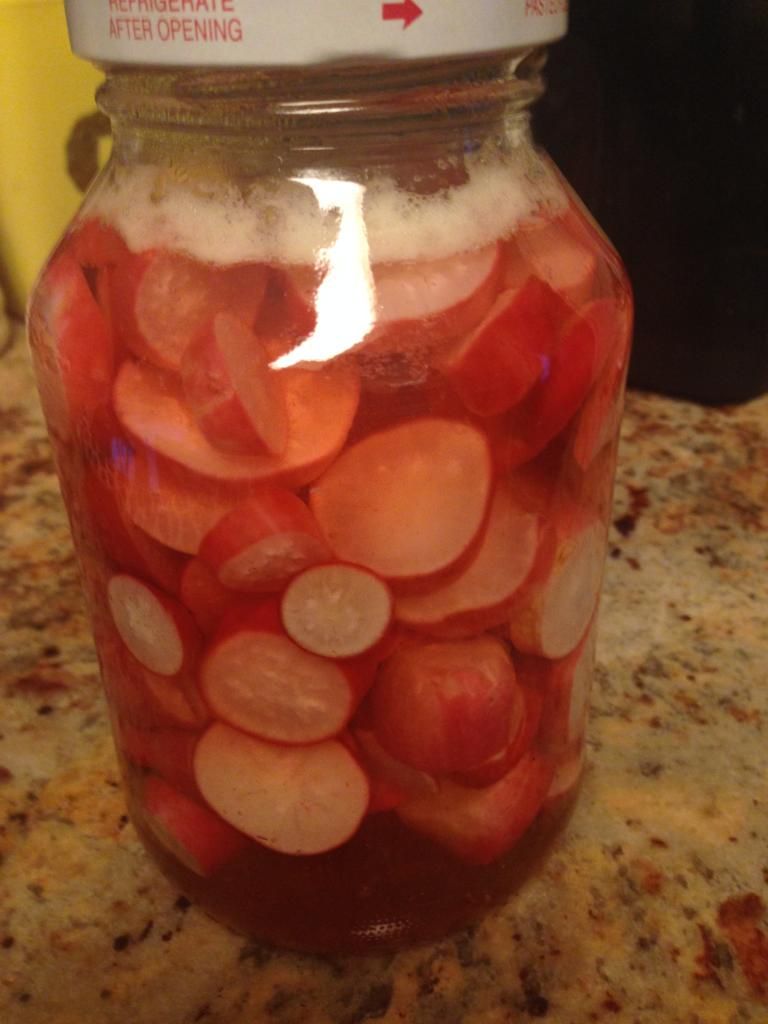 Stay Sweet,
Lisa
now playing: