Hiya!
I subscribe to the
Betty Crocker
email alerts because they send me some of the easiest and best recipes. It's particularly great when I have no idea what to do for dinner. I usually have most (if not all) of the ingredients in my pantry already. Anyway, I tried the dessert of the month and fell in love! It's super easy to make and took be about 30 minutes in all (I didn't buy pre-sliced strawberries).
(This is a three-step process so be prepared and make sure to read the directions!)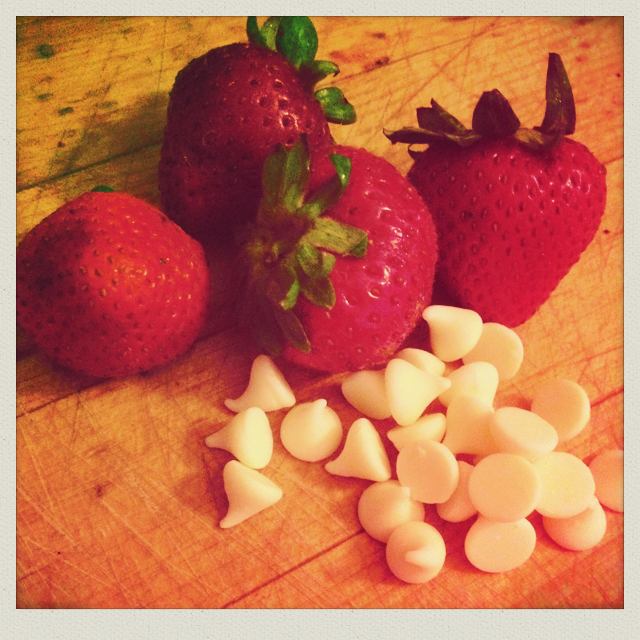 You will need
:
Crust
1 pouch (1 lb 1.5 oz) Betty Crocker™ sugar cookie mix
1/2cup butter or margarine, softened
1 egg
Filling
1 cup white vanilla baking chips (6 oz) (I used white chocolate!)
1package (8 oz) cream cheese, softened
Topping
4 cups sliced fresh strawberries
½ cup sugar
2 tablespoons cornstarch
1/3 cup water
10 to 12 drops red food color, if desired
Hardware:
A few larger bowls (one microwave safe)
A clear baking dish
Butter or Pam
Plenty of spoons, spreaders, and cutters
The Directions:
1. Heat oven to 350°F. Spray bottom only of 15x10x1- or 13x9-inch pan with cooking spray. In large bowl, stir cookie mix, butter and egg until soft dough forms. Press evenly in bottom of pan. Bake 15 to 20 minutes or until light golden brown. Cool completely, about 30 minutes.
2. In small microwavable bowl, microwave baking chips uncovered on High 45 to 60 seconds or until chips are melted and can be stirred smooth. In medium bowl, beat cream cheese with electric mixer on medium speed until smooth. Stir in melted chips until blended. Spread mixture over crust. Refrigerate while making topping.
3. 
In small bowl, crush 1 cup of the strawberries. In 2-quart saucepan, mix sugar and cornstarch. Stir in crushed strawberries and 1/3 cup water. Cook over medium heat, stirring constantly, until mixture boils and thickens. Stir in food color. Cool 10 minutes. Gently stir in remaining 3 cups strawberries. Spoon topping over filling. Refrigerate 1 hour or until set; serve within 4 hours. Store covered in refrigerator.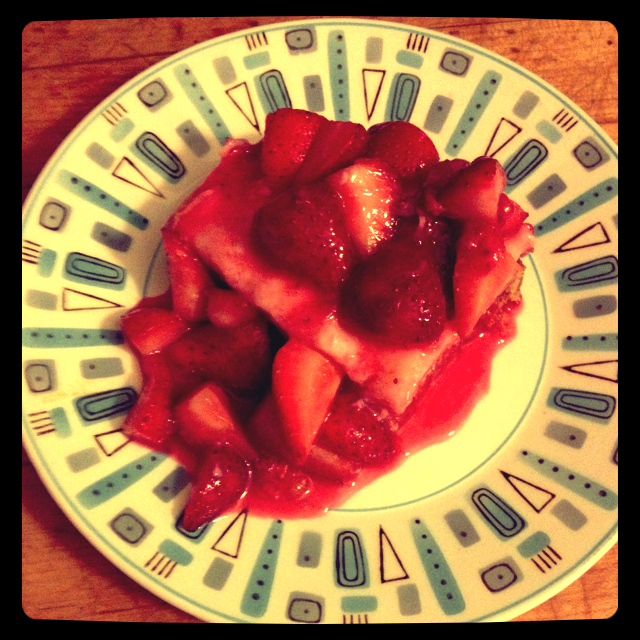 I even thought I might try it with regular chocolate chips & devil's food cake to see if it tastes like a chocolate covered strawberry…mmmmm. You can try it with different fruits too!
Until next time!
Steph @ Calamity Layne