dress - Torrid via Lisa / shoes - Converse / leggings - Target / vest - Forever 21+
Lisa has been working very hard to lose weight for her upcoming wedding in October, and her successes have become my good fortune as well, in the form of hand-me-downs (hand-me-ups? When your clothes outgrow you?). She gave me a whole bunch of clothes a couple of weekends ago, and I have been enjoying not having to do laundry for several days and instead just selecting from the pile I inherited.
So, today's dress is a Torrid dress that I put my favorite denim vest over to try to break up horizontal stripes right on my chest area, which does not need visual enlargement. It made me feel more comfortable.
I don't have much in the way of summer shoes, so I've been wearing my Converse, outfitted with insoles, of course, and some shorty socks with a lot of my outfits. I think it works ok.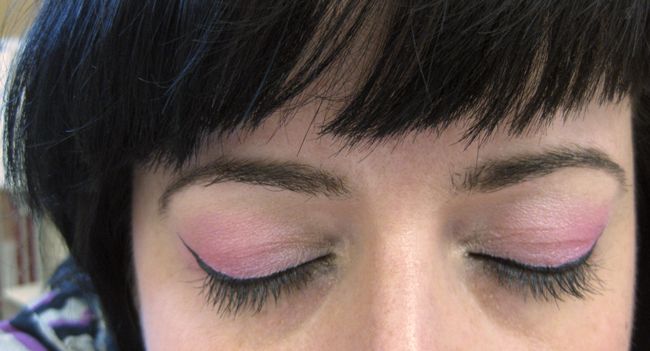 Today is my last day of school. I'm really looking forward to the summer, as I have a lot of plans and hopes of what I might accomplish in this time off, and changes that might be made. I've been wishfully thinking for a new position at work, and it's still all up in the air. Who knows what might happen, and where I might be. I'm just tired and need something new. I'm also excited for time to work exclusively in my art studio, and time to work on some technology classes independently without work stress and pressure looming over me.
Rock On,
Jen @ Hell Razor
now playing: