Hiya!
If you are in the mood for some good old-timey vintage (free) fun, get yourself on over to Brauerhouse on Thursday evenings for the Tire Swarm bike and car show! We had a blast!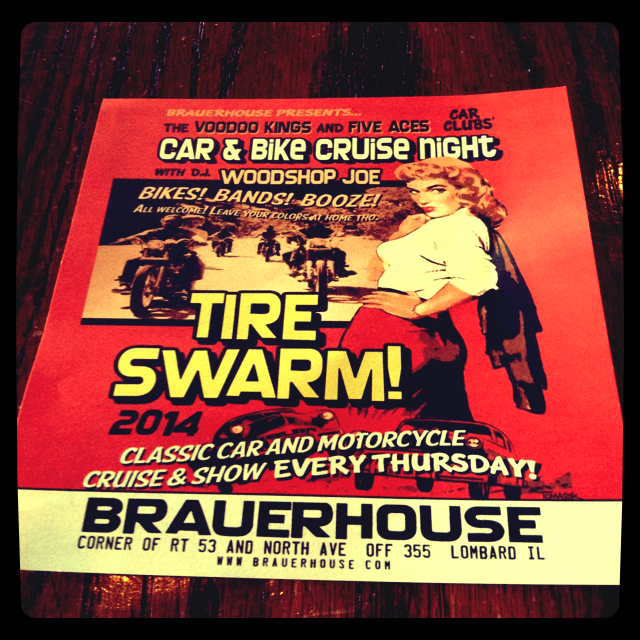 If you've ever been to the Brauerhouse, then you know they have great food! ;) You can stop in for a
drink and some dinner
and listen to DJ Woodshop Joe! He was playing some rad rare rockabilly tunes this evening. The staff is friendly and helpful (especially if you have questions about the beer list) and they have live music on Thursdays as well! Once you finish your dinner, you can walk right through the front door into the car and bike show! Check out some of the sweet rides that showed up tonight!
You wouldn't believe some of the cars and bikes that show up! There are so many that they take up most of the parking lot! :) I LOVED the fins on this 1950s hotrod!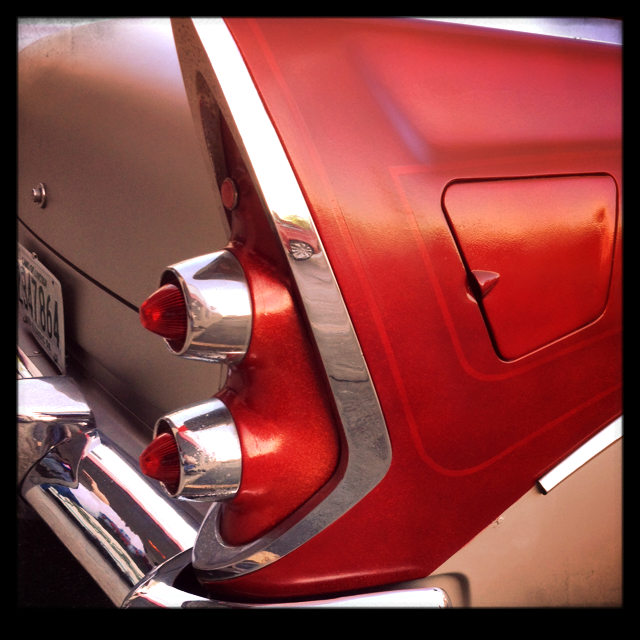 Just as a side note...I want this 50s Fiesta wagon! I had never seen a Fiesta before, but I would definitely drive one!!! ;) This one is powder pink with chrome accents complete with a set of fuzzy pink dice!...Totally Steph-worthy! ;)
Some of the car club members come out to the Brauerhouse car show too. VooDoo Larry and Five Aces Car clubs were some of the clubs I noticed, but cars and bikes from all over attend!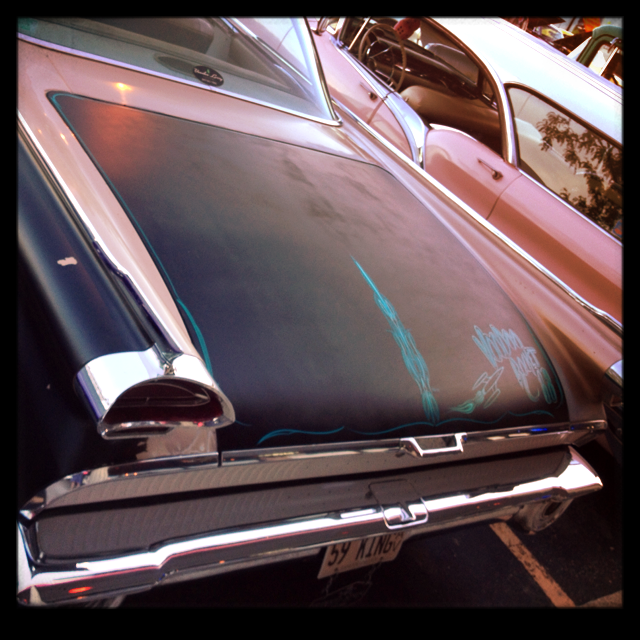 I'm not sure what the policy is if it rains (I can't imagine many of these hotroders like to bring their cars out in the rain), so check the weather report if you want to see the cars! I'm sure you can always give Brauerhouse a call to find out more info at (630) 495-2141.
The moral of the story is, if you like classic cars, rockabilly, beer, and good food... get on out to the Brauerhouse in Lombard next Thursday for a good time!
Until next time!
~Steph @ Calamity Layne