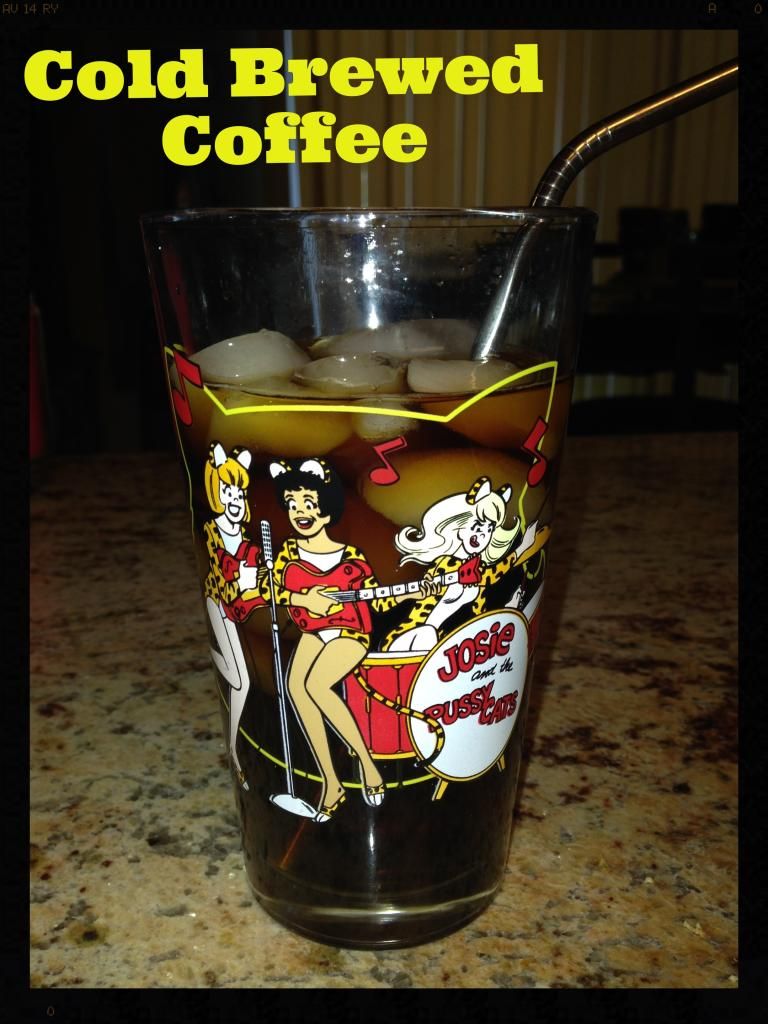 Summer is finally here! Gunnar and I have been busy running around all over and enjoying the sunshine. I am trying to take advantage of these not too hot days because we know they are coming...fizzy hair and all! But I have to say this little 2 year old has more energy than my tired old butt...so the NEED for ice coffee has grown.
Cold Brew
has become more popular lately. What is great about it is that a ton of the acidity is left out of the coffee and you get the result of just smooth, strong coffee. Last year I tried making it on my own, I would buy the beans, coarse grind it in my teeny coffee grinder and then let the ground coffee sit in this silly self made filter for 24 hours. The coffee came out good but it was more mess than it was worth. I was happy when a friend turned me onto the
Toddy coffee
maker so I thought I would share it with you.
First, you need to order a Toddy (duh!) and then purchase some beans. I get this
brand
at my local Mariano's grocery store and grind it in-store on the coarse setting. Their dark roast comes out great, and we get many pots out of one bag. Much more cost effective than Starbucks.
Steps (this comes right from the
Toddy site
): "For the best flavor, start with coarsely ground coffee beans (fresh roasted is best) and filtered water. The Toddy brewing container is designed to hold 12 ounces of coffee and 7 cups (56 fluid ounces) of water. Fill - First, insert the stopper into the outside bottom of the brewing container; then, dampen the filter and insert it into the inside bottom of the brewing container. Next, add 1 cup of water into the bottom of the Toddy brewing container and 6 ounces of ground coffee. Slowly pour 3 more cups of water over the grounds, in a circular motion. Then, add the remaining 6 ounces of ground coffee. Finally, wait 5 minutes and slowly add the last 3 cups of water. DO NOT STIR (stirring the bed of grounds can result in a clogged filter). Lightly press down on the topmost grounds with the back of a spoon to ensure all grounds get wet."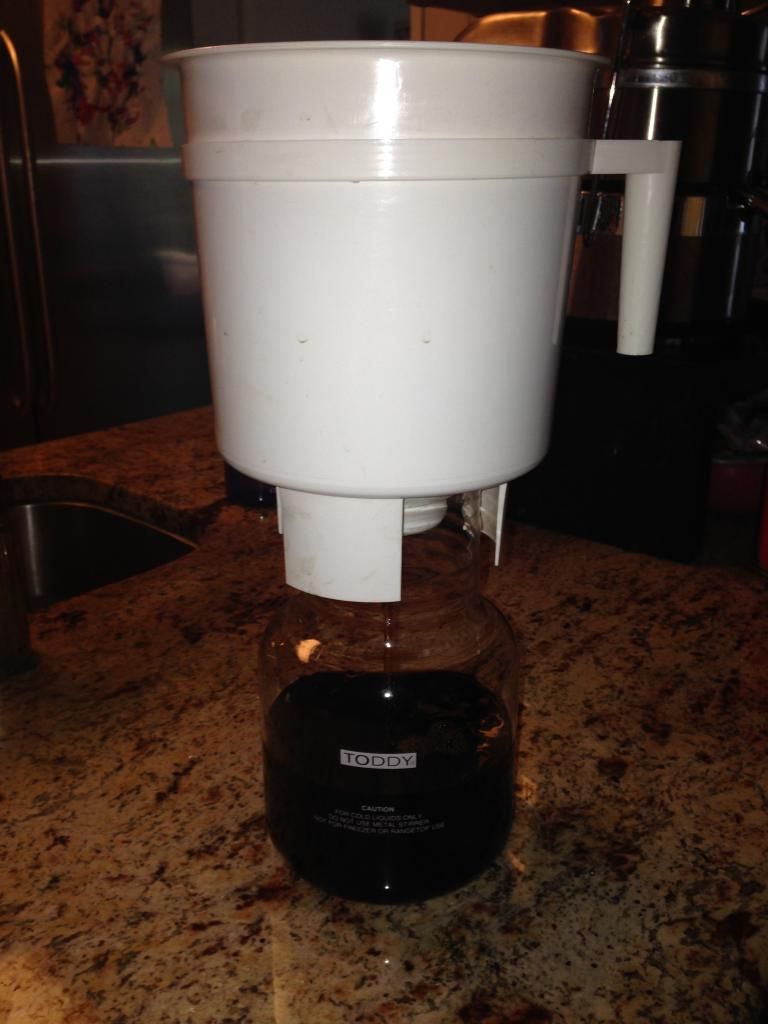 "Brew - Steep your coffee grounds for 12 to 18 hours to create a smooth, rich flavor. Filter Remove the stopper and let your coffee concentrate flow into the glass decanter - stays fresh for up to 2 weeks in your refrigerator."
"Serve - We recommend starting with a ratio of 1 part coffee concentrate to 2-3 parts water, milk or soy. Mix to taste, making your coffee as strong or as weak as you prefer. For rich, smooth iced coffee, simply pour coffee concentrate and water, milk or soy over ice. Combine coffee concentrate with steaming hot water for a bolder, gentler cup of hot coffee."
Out of all the gadgets I have, this is one of my favorites. I enjoy mine over ice with some agave nectar. Keeps me going!
Stay Sweet,
Lisa
now playing: