Last week we saw "
The Boogers
" in Berwyn (a suburb of Chicago). What is a Booger? No, not
that
kind of Booger...they are an incredible group of guys that created a band that features punk, Ramone's style music for kids. I like to think they are Gunnar's favorite band as he has been to three of their shows in his two years. I think we love them too! It is awesome to see kiddos moshing to "Itsy bitsy spider" and "The wheels on the bus".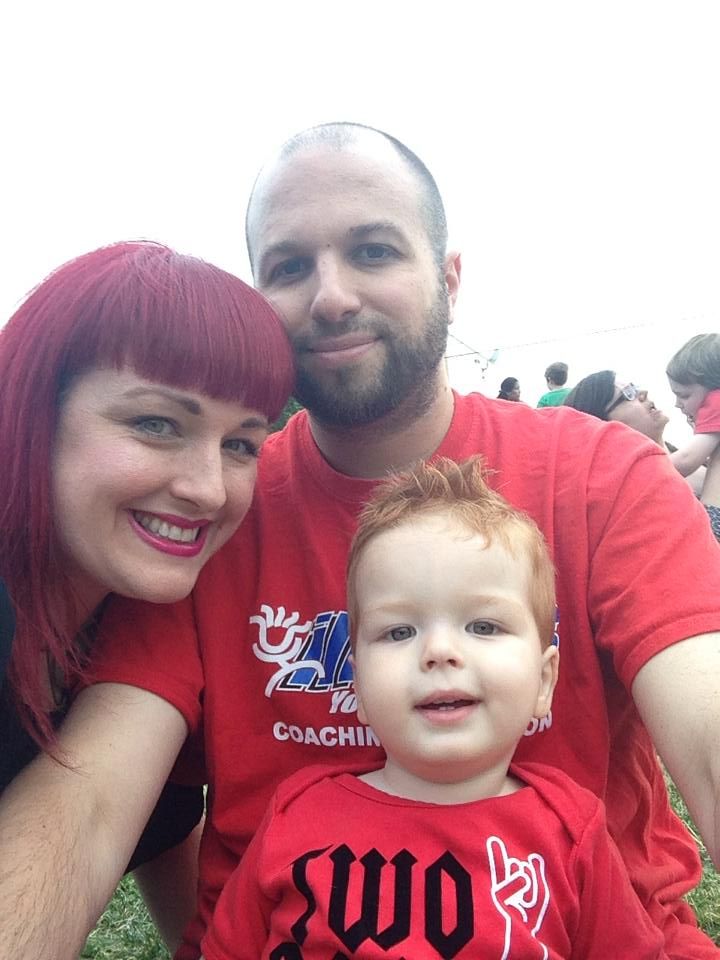 Here we are enjoying the show!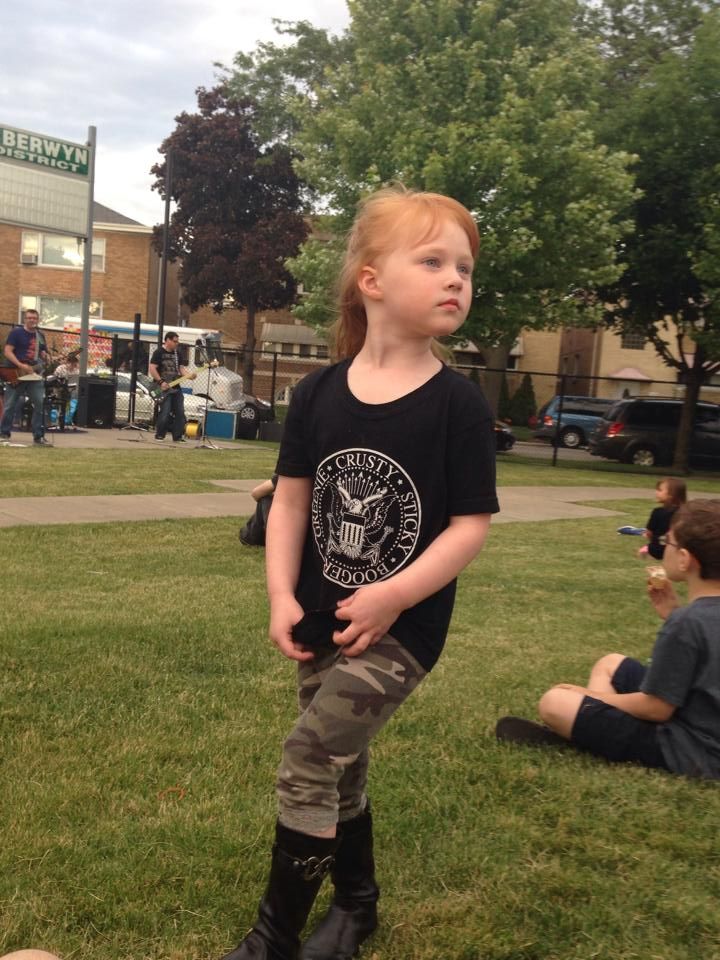 This is Ena, our friend Jessy's youngest. She did a nose dive while dancing and the band played a song for her. She is the most hardcore four year old I know!
This is Gunnar at his first show...not ready to dance yet!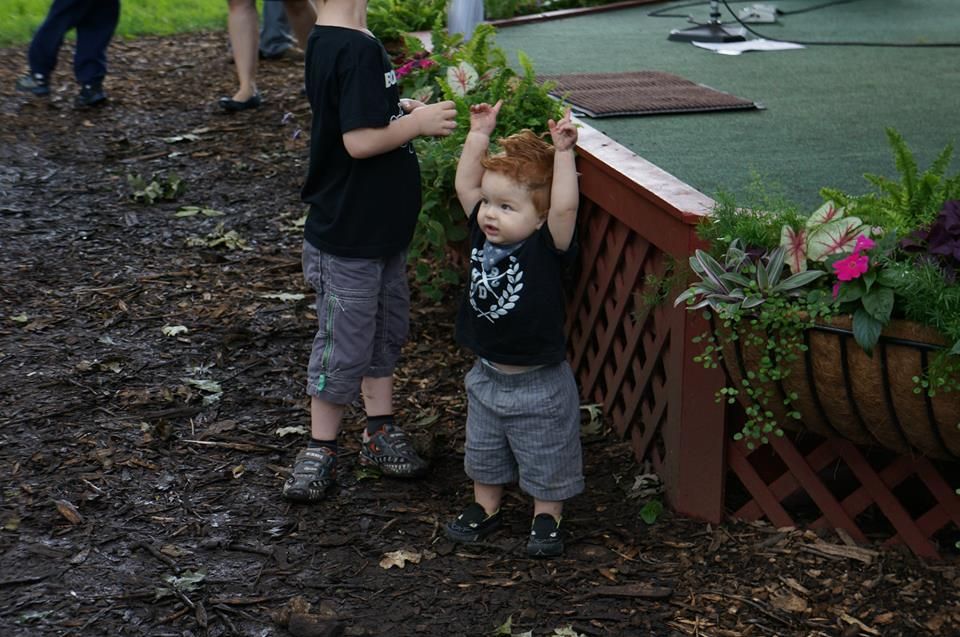 I think by show two...he had the moves!
If you have a kiddo or are young at heart,
check them out
. They are on tour right now (
dates listed on their home page
), they may be in a city near you soon. I personally cannot wait till they are back in our area!
Stay Sweet,
Lisa
now playing: