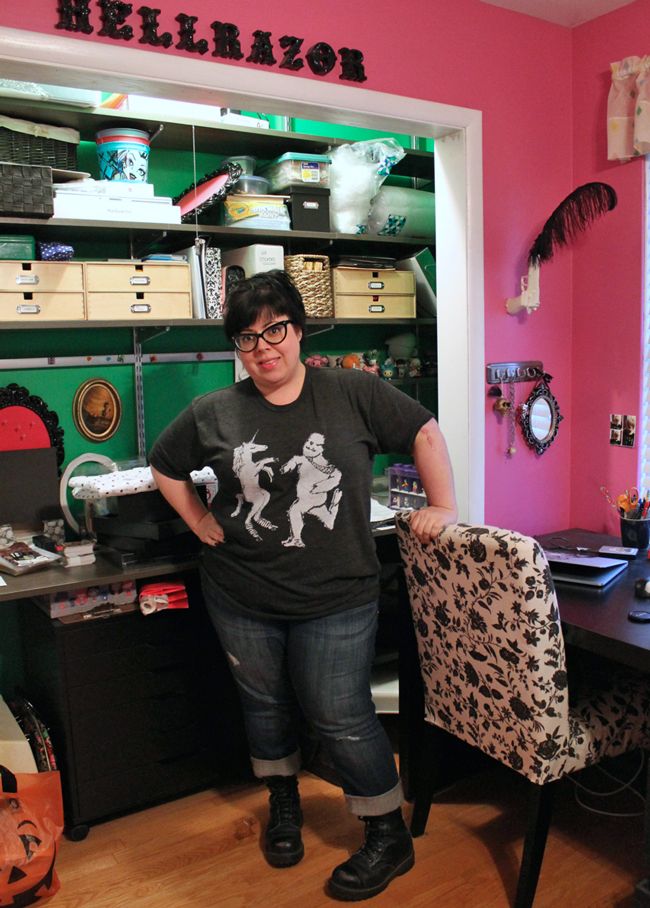 t-shirt - Megan Lee Designs (B-day gift from Jessy!) / jeans - Torrid / boots - MooShoes / glasses - Coastal
So, I sucked this week at taking outfit posts. But on the plus side, I really enjoyed being back in the classroom and getting my room back. I get all these ideas when I'm out b/c of a student teacher, and it's nice to be able to hop back in and be excited to do stuff again.
So, this is me Friday at the end of the day when I was all, "oh crap, I'd better take some photos of something I wore this week, or I won't have anything to share next week!"
Luckily, this is an awesome t-shirt that Jessy gave me for my birthday, and I haven't been able to share it yet, so here you are.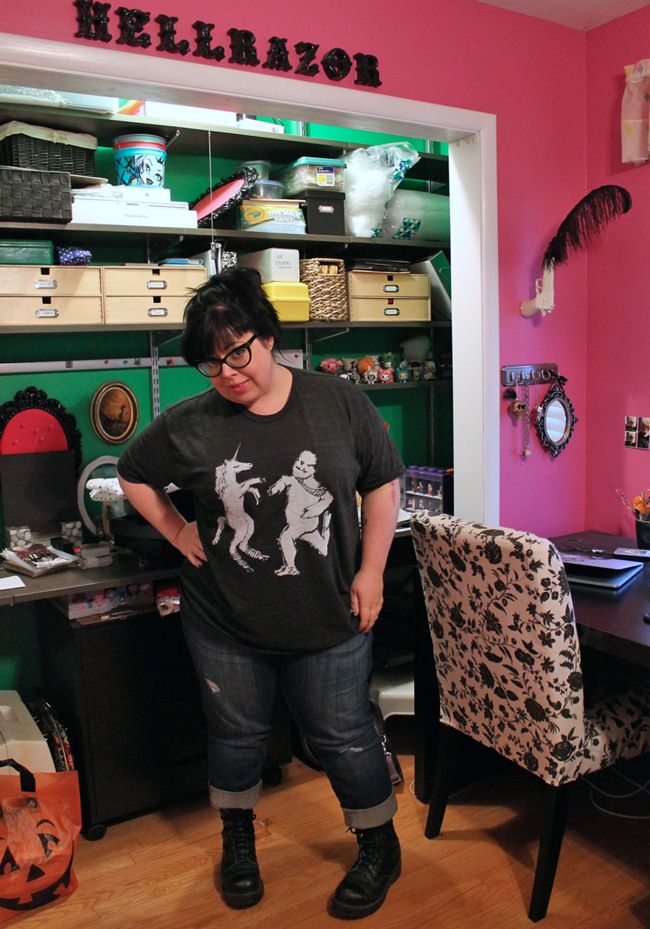 It's a Megan Lee design, which is super cool - you've seen her work before on the blog here when I wore the
catterwheel hoodie shirt
, and even another time when I wore
this dino shirt
. So you know that this stuff is good.
Unicorns in leg warmers love to dance with yetis in ties. The more you know...
By the way, this is an XXL unisex t-shirt, but it's made in this supersoft charcoal grey vintage-y feel cotton, so it lays really nice. I'm a big fan. Must get more like this. (For reference, I'm like a size 16/18 in shirts, so should you choose to order something, feel free to use that as a guide.)
p.s. Jessy is famous because she is a model for Megan Lee's website,
see here
? Awesome.
I love these glasses. Lisa had the same pair and then she lost them in New York. Blasphemy!
Rock on,
Jen @ Hell Razor
now playing: