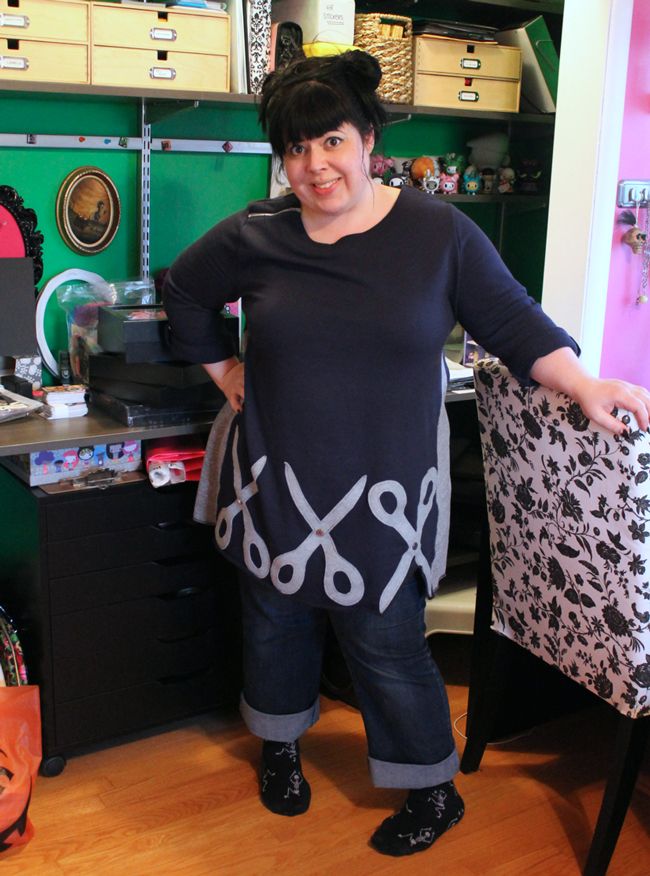 dress - DIY by me / jeans - Lane Bryant / socks - Amazon.com
Last week was kind of an epic fail as far as outfit posts go. Here's the thing... I've had a student teacher, and I usually take outfit photos first thing in the morning before work, but now that there's another person in the room, I just can't. It's weird. So I have to remember to take pictures when I get home, and then it's the end of the day, my hair and/or makeup are kind of meh, and I'm just too tired. But this week was the last week if student teaching, so next week I hopefully will be better. But we'll see.
Today I couldn't even be bothered to put my boots back on to take photos. I figured it was better to just take these than to have nothing at all!
I made this dress! Well, I embellished this dress. I bought the basic navy dress at Target online. I then used gray sweatshirt material to add side inset panels to make the straight-cut into more of a swing cut, and I added these cut out scissors shapes to mimic this (no longer available/never in plus size) dress from Modcloth, shown below: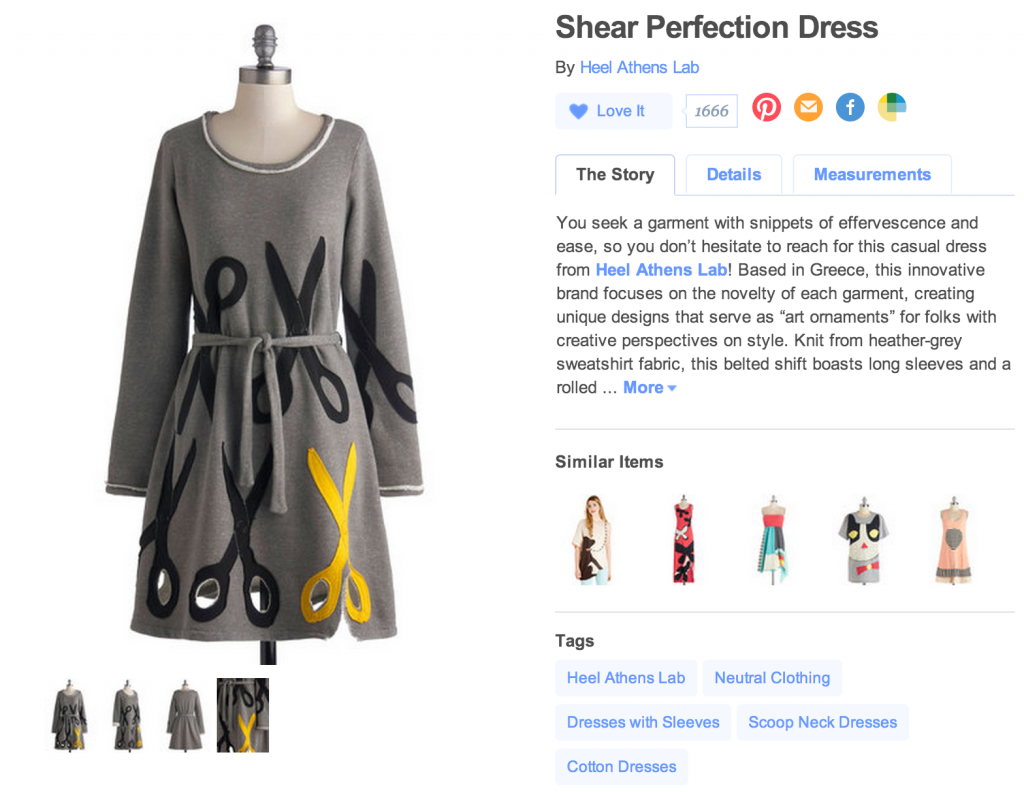 Also, I'm pretty sure this was a $100+ dress back in the day, too. So, my dress was wayyyyy less money than that, which is also a plus. The only downside is that I cut the rounded hem of the original dress to straighten it out, and it's
just a smidge
too short. But I kind of like the look of it with jeans, as a long tunic.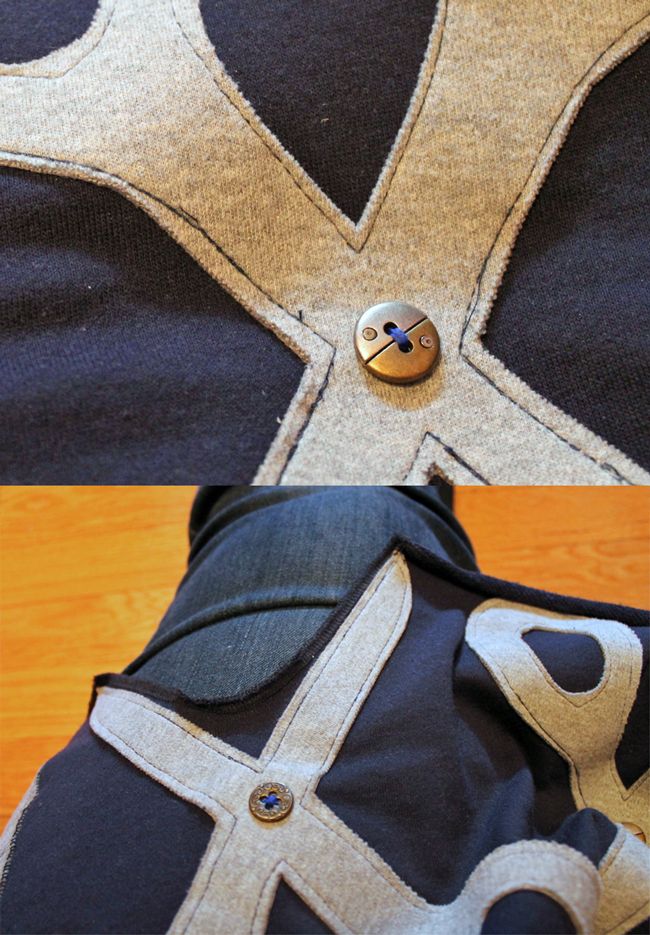 You can see that my top-stitching skills are not professional-quality, but I am ok with that. I also used iron-on fuse-able stuff to hold the scissors in place before I top-stitched. The metal buttons as scissors screws were a last minute addition suggested by Lynn, my FCS teacher friend. I'm a fan.
It was very important to me that the scissors that were pointing downward had a cut out of the hem. That detail actually really bothers me about the Modcloth version. It makes no sense!
I bought the
Urban Decay Electric Palette
and it is amazing. On this day, I used Thrash (lime green) from the palette on the outer corners of my eyes.
Later this week, I'll share details about my hair: it's my favorite super-easy summer/bad hair day style!
Rock On,
Jen @ Hell Razor
now playing: