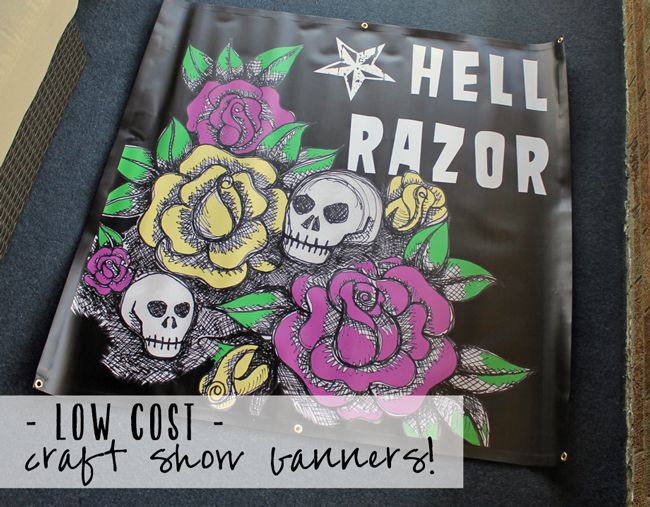 Last fall, I posted
a DIY about creating a duct-tape banner for craft shows
, which came out pretty freaking cool, but it's huge. When Steph and I vend together, she utilizes the vertical space really well, so we don't always have a whole wall to give up for the banner.
...enter my NEW, super-inexpensive, super easy banner solution: get one printed for less than $40! Heck yes! I use this website all the time, for my stickers, and for postcards (for work, and for our wedding save-the-dates):
GotPrint.com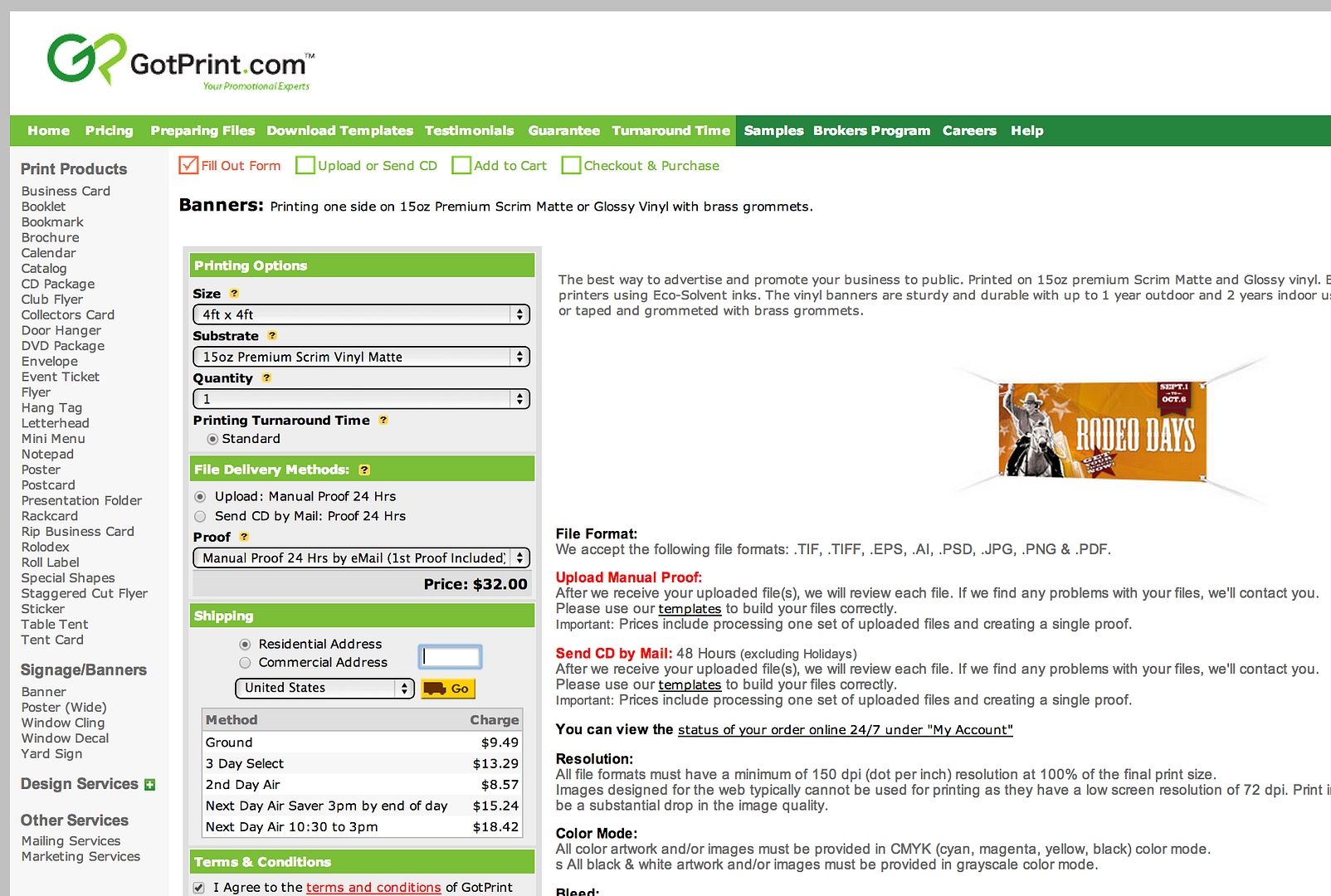 My favorite banner (the one pictured above, I've ordered two banners this size) is the 4 foot x 4 foot on 15 oz premium scrim vinyl matte. You can see from the screenshot that it's only $32!
Another secret: double-check your shipping prices! You'll notice above that it's actually CHEAPER to have it sent 2-day air for $8.57 than to have it sent via ground for $9.49!
I had one of these banners printed up for work with my art program's logo, and it was so cute at our art fair tent a few weeks ago! We sold artwork to raise money for the local food pantry.
Designing the banner was super simple. Because the banner is already a square, I just took the artwork from my stickers (also square), and layered my sticker image onto the template (provided on the GotPrint website). I stretched it to fit the 48x48" size, and it sized up beautifully - see below!
So, if DIY'ing a banner just seems like too much time and trouble, have someone else print it up for you for just a few bucks! Woo hoo!
Rock on,
Jen @ Hell Razor
now playing: