Hello all you hep cats and cool chicks! ;)
Today I'm going to show you how to incorporate vintage pieces into your everyday wardrobe! Selling vintage...I hear a lot of people say "Vintage looks cute on other people, but I would look like a grandma."If you are one of those people, listen up!!! It's all about perspective. Most people have no idea that the super cute vintage sweater you picked up at the flea market is VINTAGE...To them, it looks like a sweater. It's important to keep in mind that you don't have to wear vintage like you're wearing a costume. Just have confidence in yourself and pick out pieces that you love! There are plenty of pieces that look fantastic and coordinate seamlessly with normal every day clothing.
If you take a look below, I will show you a few different outfits in "Hardcore Vintage" and then "Softcore Vintage" using some of the same pieces. Check it out!
At the Office!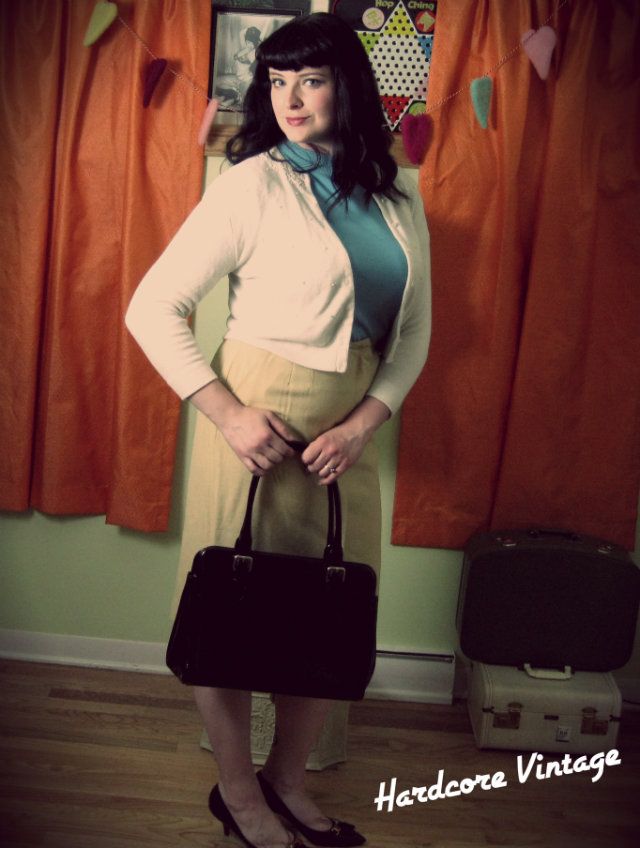 For this outfit, I am wearing a vintage turquoise turtleneck, 50s yellow pencil skirt, and a 50s beaded cardigan. I've paired it with a Kate Spade bag and modern pumps. Perfect for the vintage lover at the office!
I've paired the same cardigan with a modern skirt, camisole, and vintage pearls. You can start out with vintage accessories if you are more comfortable! ;)
Brunch with the Girls!
For this very vintage look, I've got on a late 60s sleeveless dress, vintage purse, and 60s yellow cardigan. I've also added a strand of long vintage costume pearls.
To "normalize" this piece...I've just switched out the yellow cardigan for a modern similar colored cardigan and a modern handbag.
Weekend Stroll!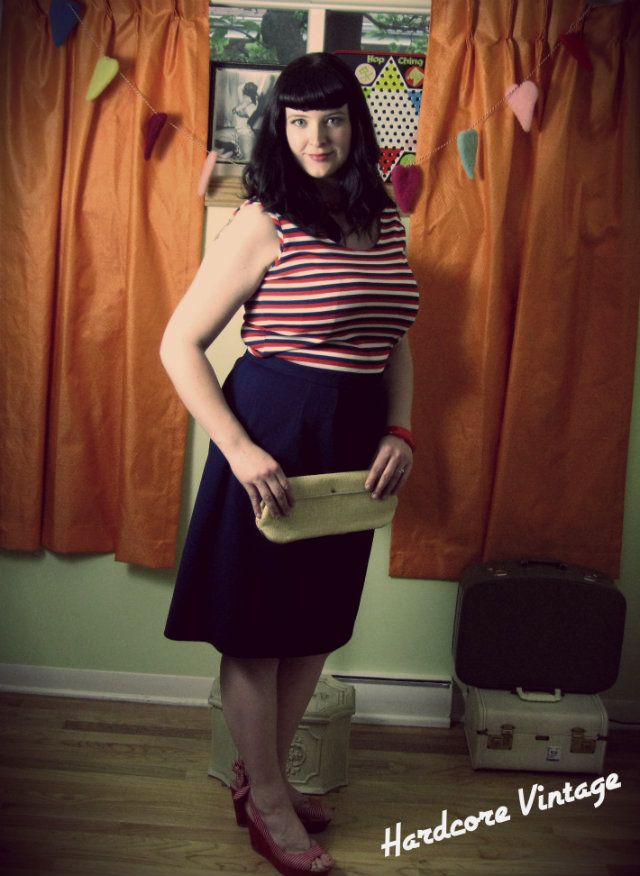 For this one, I've put together a poly red, white and blue stripped tank from the 70s with a vintage navy aline skirt and straw clutch. Very simple...if you wanted to get fancy, you could add a red belt!
I switched out the skirt for some jeans and added a linen cotton blend cardigan.
Date Night!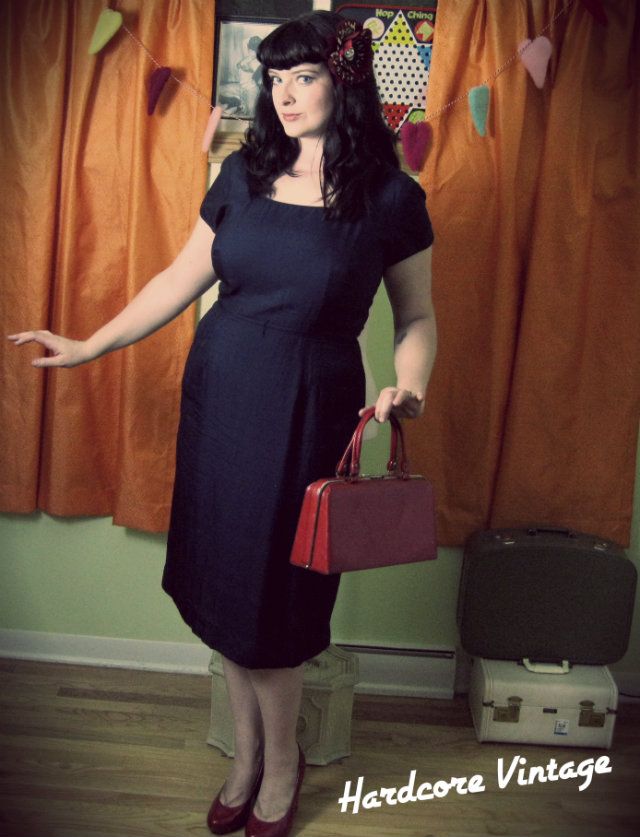 This is a 50s silk wiggle dress....buy far the sexiest thing you can wear in my opinion. It hugs all of your curves without making you look like a hussy...Respectable and hot all at once. I've paired it with a vintage handbag and a Hell Razor hair flower!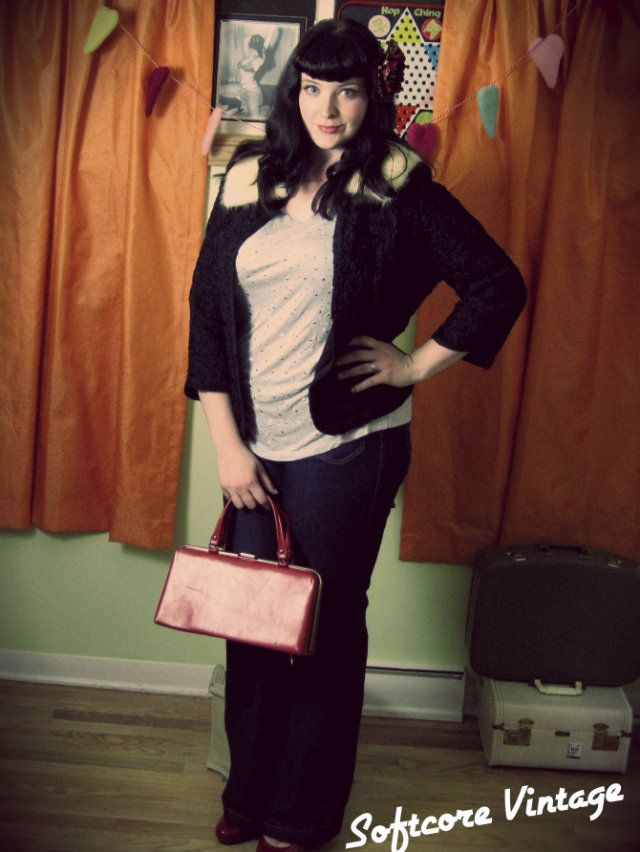 Sometimes you can just add a vintage accessory like a jacket or fur in order to get the desired look. I kept the handbag and hair flower in this one, but added jeans, a new snazzy top, and a vintage quarter sleeved jacket with a fur collar.
Next time you're out vintage shopping, try and keep these ideas in mind! Think small and work your way up! ;)
Until Next time!
~Steph @ Calamity Layne